Alternative To Blinds (Window Coverings Guide)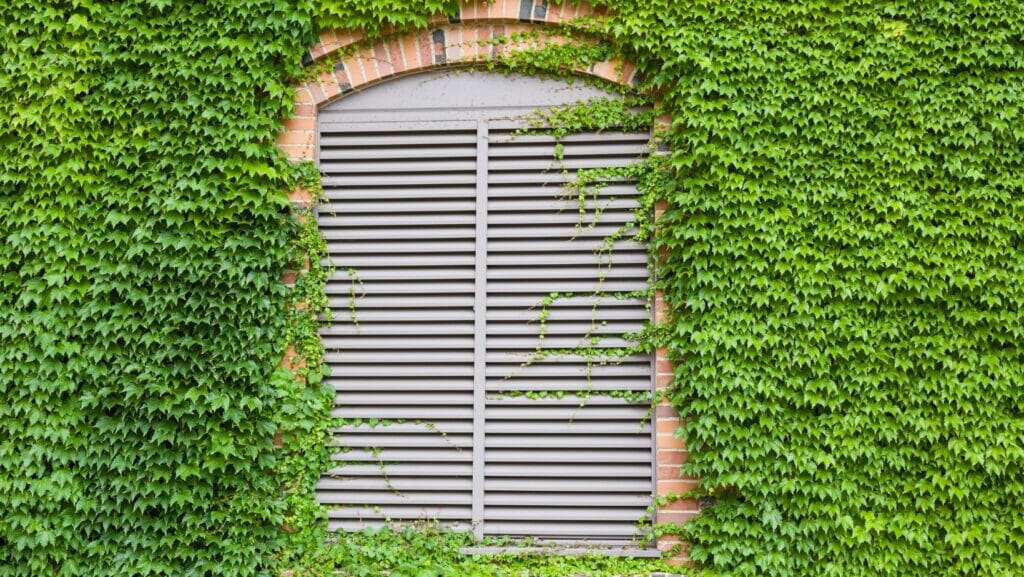 Are you tired of the same old boring window coverings? If so, you've come to the right place! Welcome to the ultimate guide for getting creative with your window coverings. From curtains to shutters and everything in between, we'll help you find the perfect alternative to traditional blinds. So, let's take a look at all the possibilities and start your journey towards better window coverings today!
What Alternatives Do You Have to Blinds?
When considering window coverings, blinds are a popular choice due to their clean look, affordability and ease of customization. While there are many advantages to using blinds, they are not the only option available when it comes to reaching your desired level of privacy and light control. Here are some other alternatives you may want to consider.
Shades: Shades come in a variety of materials and sizes, so you're sure to find something that works with the décor of your living space. They can easily be adjusted up or down and they provide more maximum privacy while still allowing light into the room through their fabric or weave pattern.
Shutters: Shutters have become increasingly popular over the years for their classic good looks as well as their ability to boost energy efficiency by creating an air gap between the window pane and the shutter surface. Unlike shades, shutters come in both solid panel designs as well as louvered slats so you can have complete control over both light levels and visibility from the outside. Furthermore shutters don't require cords for operation which makes them perfect for households with young children or pets that may get tangled in cords during operation.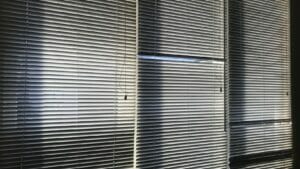 Curtains: Curtains provide an elegant feel throughout any space while also blocking out light completely if desired. If properly insulated curtains can also boost home energy efficiency year round by providing an extra layer over your windows that prevent heat loss in winter months as well as reducing heat gain during summer months.
Privacy Panels: For those looking for added privacy without having to adjust any panes or slats, privacy panels are an ideal choice since they will allow natural lighting while still blocking vision from outside onlookers due to their thicker construction material often made from opaque glass-like plastic sheets or fabric panels made with special blackout coating linings.
Curtains with a Tie-Up
If you're looking for a window covering solution that will offer both beauty and practicality, consider curtains with a tie-up. These are an excellent alternative to blinds, offering beauty, privacy and style. They have the best of both worlds: a full coverage option as opposed to blinds, but also the ability to be tied back or up when desired.
Curtains come in many fabrics and prints that offer a timeless appeal and suit any décor. For additional light blockage they can be paired up with blackout liners. Alternatively, if you need more controlled light then lighter liners are more suitable. For more stylish touch try a sheers under curtain for top layer of fabric for softness and diffused light when opened.
Curtains can also serve as an aesthetic backdrop on windows or doors with color or fabric complementary to your walls. They can be patterned or solid and in bold colors or subtle neutrals, as you desire! You can even use multiple layers of curtains on one window if you need more coverage or would like to create different looks over time easily changeable by adding a different colored curtain immediately behind it. The possibilities are endless!
Shades that are in-between
Shades are window coverings that are in-between curtains and blinds. Aside from adding texture, colour and style to your home, shades also provide light control. This can be a valuable benefit for customers in search of privacy or trying to optimize their energy efficiency throughout the seasons.
Types of shades range from classic to modern depending on the level of opacity you're looking for. There are endless designs available across various manufacturers, making it easy to find a shade that suits any room's desired look and feel. Some recipes include fabric Roman shades, roller shades, woven wood shades and pleated shades—each having unique characteristics that work well with different styles of decorating.
Fabric Roman Shades are typically constructed of light-weight materials such as fabrics or other semi-transparent materials like bamboo or rattan; these give off a rich aesthetic when viewed from the exterior of your home and look great when layered with drapery panels on each side. Roller Shades offer complete privacy and feature continuous loops which make them easy to open or close with minimal effort; their wide variety of fabrication options provide an elegant softly diffused light quality to a room while also safeguarding against outsiders peering in. Woven Wood Shades come in different textures such as grasses or reeds which allow some sunlight penetration into a space even when closed; these unique window treatments add texture, warmth and personality plus they can be outfitted with multiple liners for increased opacity if desired. Lastly, Pleated Shades provide an extended range of viewability options using the same shade construction yet can easily roll up completely into small pockets located at the top; these visually appealing window treatments come with numerous color choices allowing customers to find just what they need for any room style!
Shades of Romance
Shades provide an extra layer of privacy along with style and practicality. They are easy to install and make it easy to access natural light, allowing you to create a cozy atmosphere in any room. Contemporary designs allow for a variety of functions ranging from adjustable lighting control to cordless operation for added safety. From the classic roller blinds to the modern roman shades, here are some of the most popular window treatments that can add a subtle touch of romance to your home:
Roller Shades: Roller shades have a sleek look and come in fabric or synthetic materials available in many colors and prints. They operate with a simple roll-up system and are great for providing privacy while also letting natural light into the room.
Roman Shades: Roman shades create a soft, classic feel in your room with gentle folds created by several styles like hobbled, flat, accordion or fishtail pleats. The natural texture gives these shades an inviting vibe that always looks fashionable.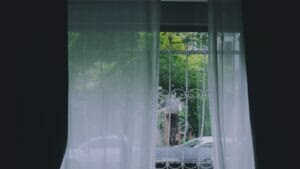 Duette Architella Honeycomb Shades: Perfect for large windows, these double honeycomb shades provide superior insulation throughout any space as well as energy efficiency due to unique air pockets that keep warm air from escaping during winter months. They come in various opacities so you can control how much sun comes through your window depending on your needs.
Solar Shades: Solar shades manage sunlight from outside while still allowing you to see the outdoors unobstructed from inside; making them ideal for bedrooms or living rooms where you want plenty of natural light but require privacy at nightfall. These ultra-modern styles are durable but lightweight fabrics that will not sag over time.
Shades that roll up
Roller shades, also known as roll-up shades or roll-up blinds, are a popular window covering for both residential and commercial spaces. They are a classic style of shade that is versatile, affordable and easy to install.
Roller shades offer excellent light control and provide a modern look to any space. They can come in many different materials, including light-filtering fabrics that allow a view from the inside but blocks the view from outside. The fabrics also provide insulation from the weather by blocking out UV rays and reducing noise levels.
When you choose roller shades you will have the option of outside or inside mounting – with an outside mount they will be installed above your window while an inside mount will be installed inside the window frame. You can even add additional height with decorative bottom treatments including scalloped hems, fabric covered valances or decorative trims. You can also choose the color, texture, fold size and opacity of your roller shade fabric to match any style of room décor.
Most roller shades come pre-installed on brackets which makes them easy to install yourself; simply mount your chosen brackets into the wall or window frame then hang your shade over top for an instant style update!
How can I get privacy without blinds?
Window treatments are an important consideration for any living space. Blinds are a popular choice, but if you want to add a unique or classic touch to your windows without investing in blinds, there are a variety of alternatives available.
•Curtains and Drapes: Drapes and curtains will provide both style and functionality. They come in a variety of colors, patterns, and fabrics so you can choose the right look for your home. Curtains block out light while also providing privacy to your rooms.
•Shutters: Shutters offer more than just aesthetic charm; they provide insulation from both heat loss in winter and gain during summer months. You can control the outdoor light with adjustable panels or opt for fixed panels that give a decorative flair to the windows with no function on privacy or light control.
•Window films: For maximum privacy with minimal investment, window films come in many decorative options that can easily stick directly on the glass surfaces of your window. They allow natural light into the room while filtering out unwanted direct sunlight and obscuring views into the house from outside.
•Valances: An elegant addition to any room's décor, valances hang across the top region of your window frame to make large windows look balanced as well as frame them gracefully while providing some protection from prying eyes. Available in multiple styles it will be easy to find one that suits your home's theme perfectly!