9 Surprising Benefits of Using Natural Cleaning Products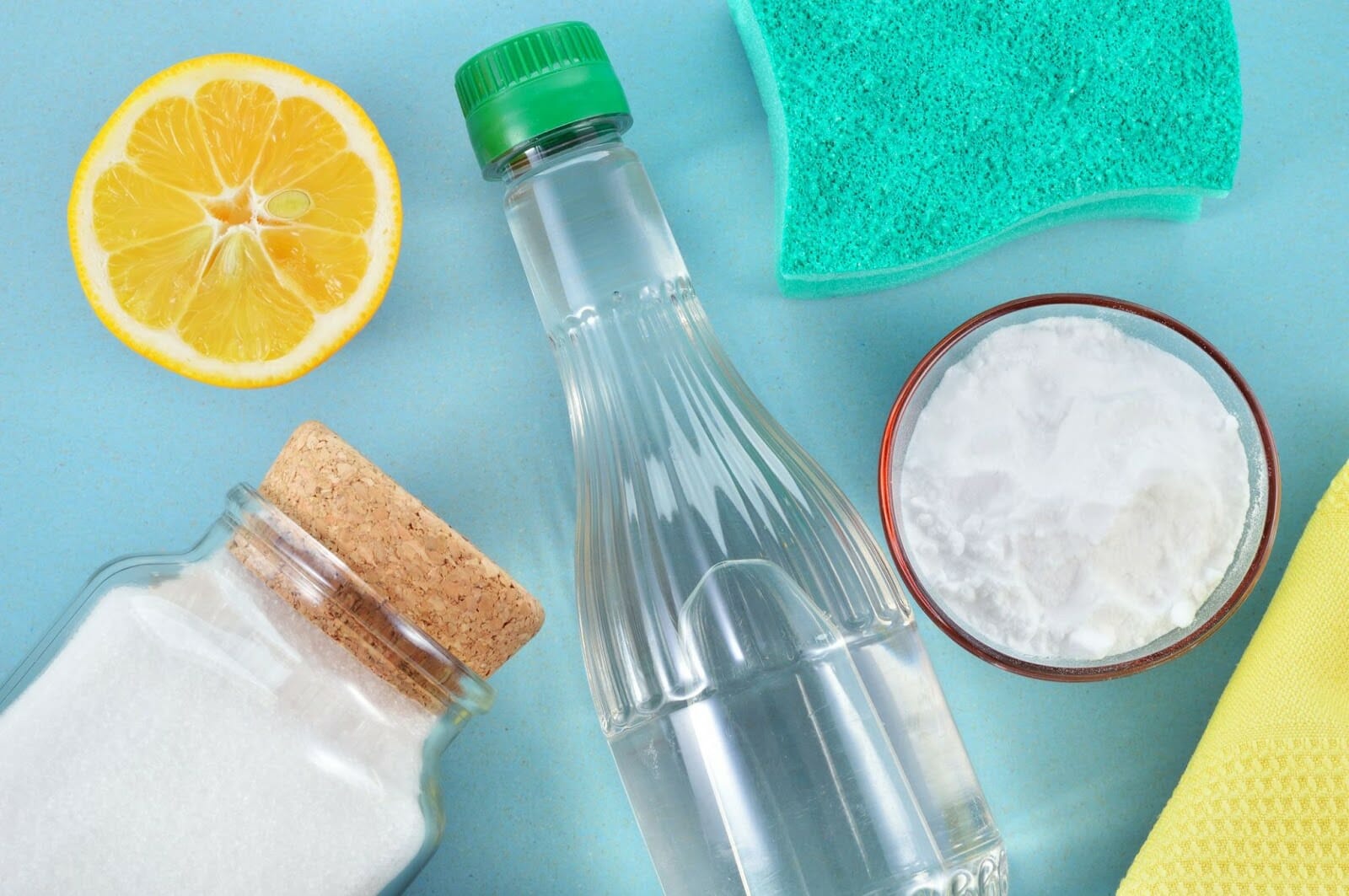 When it comes to cleaning your home, there are a lot of products on the market that promise to get the job done. But did you know that many of those products contain harsh chemicals and toxins that can harm your health?
However, there are several benefits to using natural cleaning products. From being safer for your family and pets to being more environmentally friendly, using natural cleaners is a great way to keep your home clean while also protecting your health and the planet. Keep reading for ten excellent reasons to switch to natural cleaners today!
They're Better for Your Health
One of the most important reasons to switch to natural cleaners is that they are better for your health. Products that contain harsh chemicals can cause several health problems, including respiratory problems, skin irritations, and even cancer. On the other hand, natural cleaners are made with ingredients that are safe for you and your family.
Natural cleaners are rare to irritate and are much better for your long-term health. Many natural cleaners are made with ingredients like vinegar and lemon juice which have strong antibacterial properties. It means that they're great at getting rid of dirt, dust, and bacteria without harsh chemicals.
Better For The Environment
Products that contain harsh chemicals can pollute the air and water and contribute to environmental problems like climate change. When these cleaners are flushed down the drain, they end up in our waterways and cause problems.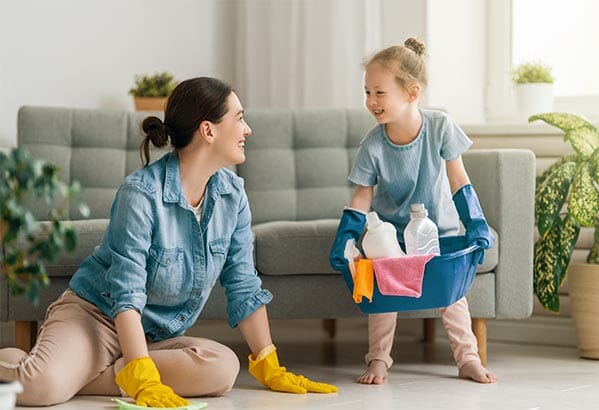 On the other hand, natural cleaners are biodegradable and won't cause any harm to the environment. Many people are surprised to learn that natural cleaners can be as effective as traditional cleaners. They don't contain any harsh chemicals; they're gentle enough to use on all types of surfaces without damaging them.
Affordable Option
Many people think that natural cleaners are more expensive than traditional cleaners. However, this isn't always the case. You can find many affordable natural cleaners at your local supermarket or health food store. One of the best things about natural cleaners is that they're usually very affordable.
Many of the ingredients can be found right in your kitchen, and you can make a large batch of cleaner for pennies on the dollar. They are usually straightforward to make, and you'll save a lot of money in the long run. Much of it can be made from the scraps that you would normally throw away, like citrus peels or coffee grounds. You can easily make a natural all-purpose cleaner by mixing equal parts of water and vinegar.
Safer For Your Family
Traditional cleaners often contain harsh chemicals that can be dangerous for your family, especially if you have young children or pets. Children and pets are more susceptible to the harmful effects of chemicals because they have a higher body surface area to volume ratio.
They absorb more of the chemical through their skin and respiratory system. However, natural cleaners are much safer to use around your family and won't cause any harm if they are ingested or in contact with your skin. with natural chemicals, you won't have to worry about toxicity hazards – natural cleaners are safe to use around pets and children
Antibacterial And Antifungal
Many natural ingredients have antibacterial and antifungal properties that can help to keep your home clean and free of harmful microbes. For example, vinegar is a natural disinfectant that can kill harmful bacteria like E. coli and Staphylococcus aureus.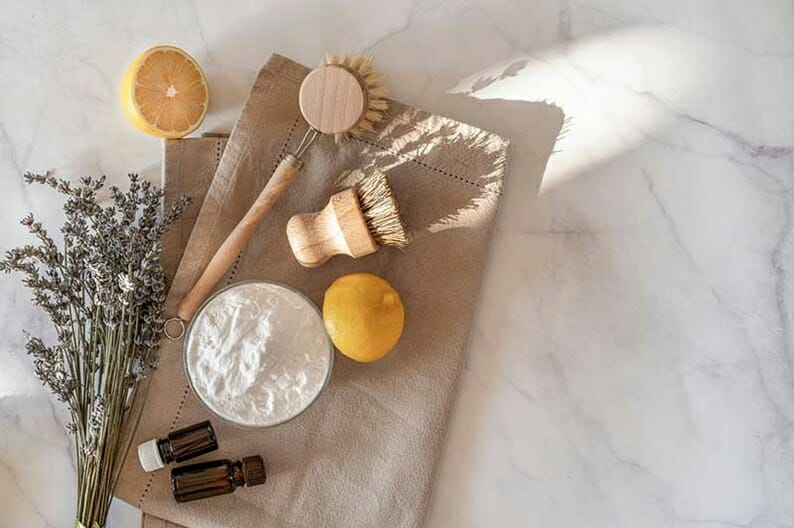 Tea tree oil is another natural disinfectant with potent antibacterial and antifungal properties. The lemon and eucalyptus oils in our natural all-purpose cleaner are also effective against various bacteria, viruses, and fungi.
They Work Just as Well as Conventional Cleaners
In most cases, natural cleaners work just as well as their conventional counterparts. Some studies have shown that certain natural cleaners (like vinegar) are more effective than conventional cleaners at removing dirt and bacteria. Natural cleaners are usually less harsh and abrasive than conventional cleaners, which means they're less likely to damage surfaces, clean the surface, and keep the shine intact.
If you are wondering how to get your windows completely clean, add a cup of vinegar to your cleaning solution or opt for natural cleaners available on the market.
They're Non-toxic
Since they're made from naturally occurring ingredients, natural cleaners are typically non-toxic. It is essential for two reasons: first, it means they're safe to use around children and pets; and second, it reduces the risk of accidentally poisoning yourself or someone else. Non-toxic cleaners make sure they clean the surface well and leave no toxic elements behind for your family's safety. with natural cleaners; You won't have to worry about toxicity hazards – natural cleaners are safe to use around pets and children, as well as yourself.
Nonallergic
People with allergies can be sensitive to the fragrances and dyes in traditional cleaning products. They also contain Sulfates, Ammonia, Gluten, Caustics, Formaldehyde, Phosphates, Chlorine, and Bleach. They tend to cause allergic reactions like skin rashes, watery eyes, and sneezing.
Natural cleaners are a great alternative if you have allergies as they're free of harsh chemicals and fragrances but contain delicious scents like citrus or lavender. The natural elements used in the cleaning products ensure that it does not cause any allergies to the users.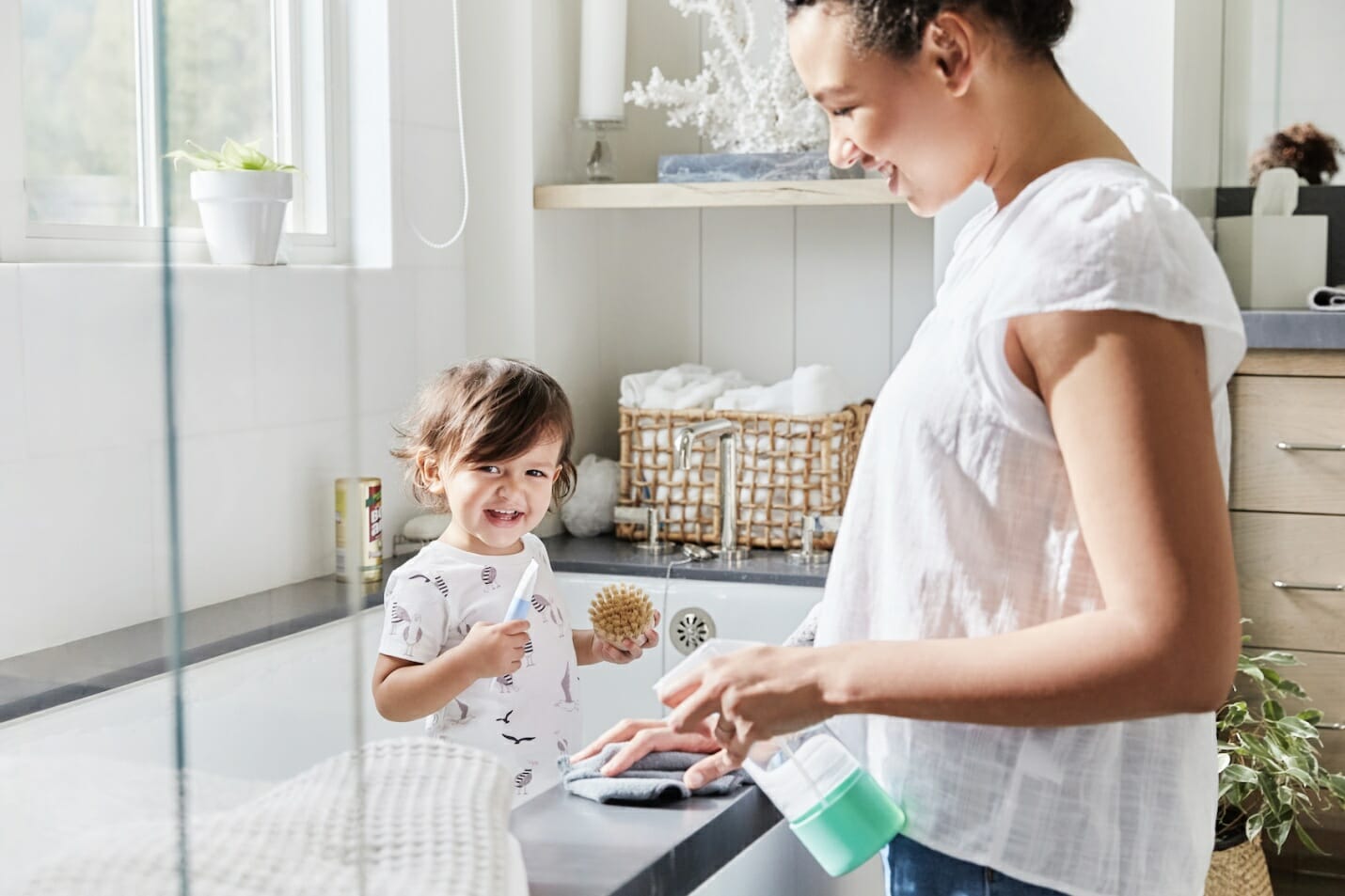 It is also gentle on the skin, making it ideal for people who have sensitive skin. On the other hand, natural cleaners are made from ingredients that are less likely to cause an allergic reaction.
Eliminate Indoor Pollution
One of the main advantages of using natural cleaners is that they help to eliminate indoor pollution. Indoor air pollution is a growing concern, as it has been linked to several health problems, including respiratory infections, headaches, and fatigue.
Harsh chemicals can contribute to indoor air pollution, so by switching to natural cleaners, you can help to improve the air quality in your home.
Conclusion
There are many benefits to using natural cleaners instead of conventional ones. From being better for your health to being more environmentally friendly, there are plenty of reasons to switch. So why not try natural cleaners today and see for yourself? You may be surprised at how well they work!