8 Ways to Transform the Look of Your Home Exterior
Breathe life back into your home when you freshen up the exterior. You'd be amazed at how these simple projects and updates can transform the look and feel of the exterior of your home. When you think of home improvement projects, your mind might gravitate to the inside of your house. But exterior upgrades can be just as satisfying as changes to the interior. Here are ways to transform the outside of your home.
Replace Old, Peeling Paint
Removing old paint is a messy job, but satisfying when you can freshen up the paint on your house. You can use a paint scraper or sander to resurface your home to be repainted. Choosing to either freshen up the coat of paint that you have or to put new color on it is up to you. There are many different options available. If you don't know what color to use, ask a professional.
Create a Year-Round Lighting Scheme
Most people only think about lights come Christmas time. And while having a beautiful holiday lighting scheme is festive and makes the season more enjoyable, you can also create a year-round lighting plan for your home. You'll need to pick the kinds of lights you want. Whether you want to light up the eaves of your home or you want a well-lit path from the driveway to your front door, there are a lot of different options. Try solar lights for the path, LED lights for the eaves and bright porch lights for some extra visibility.
Trim Back Large Bushes and Trees
If you have large shrubs or trees in your yard, trimming them can do wonders for the look of your home. Not only will it make it more attractive, but it will also help keep your view clear and provide better light to the inside of your house when there are no leaves on the branches in the fall season. Clearing back trees and bushes that are overgrown can help open up your house and make it feel more inviting as well.  If you like the look of the trees up close to your home, then you can leave them, and install a simple gutter guard to keep the gutters from clogging and decrease home gutter maintenance.  To see a very cool gutter guard that anyone can install with no tools or fastening required: really, it is that easy, check out this brush gutter guard that just slides into place and solves gutter clogging, so you may not have to cut those trees back too far after all.
Add New Shutters
Shutters are a great way to add some color and style to your home.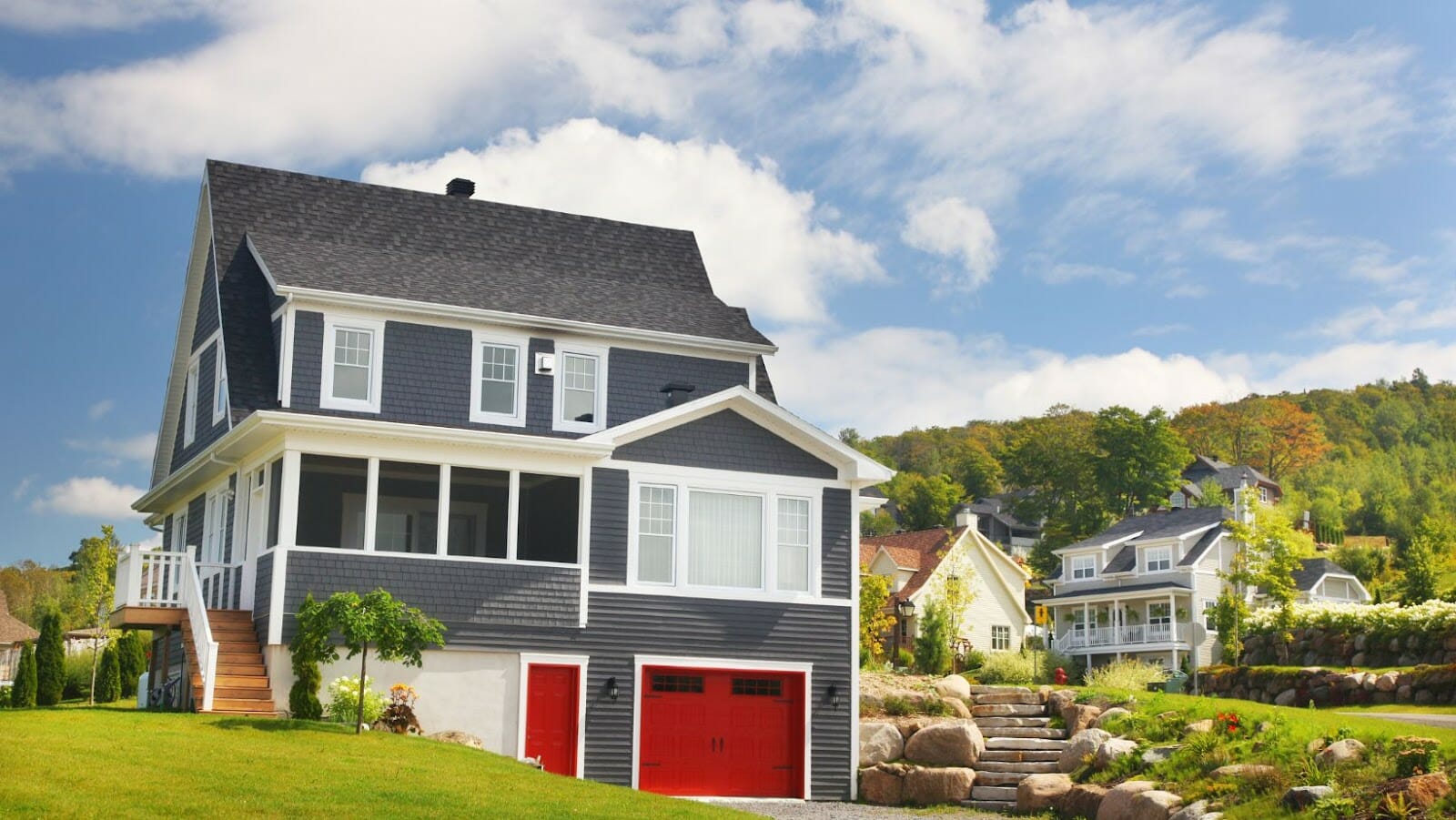 They're also a functional addition that can help control the amount of light coming in through your windows. Functional shutters are growing in popularity and have many uses which are especially important if you live in an area with frequent rain storms or the chance of hurricanes.
Repaint the Front Door
While painting your house makes a huge statement, adding a new color to your front door can also make an impact. Painting your front door is one of the easiest ways to transform the look of your home exterior. Choose a color you love that works well with the house color. Make sure you prep your surface and use good exterior paint for the project.
Add a Garden Gate
Gates are a great way to define your property while also adding security, privacy, and beauty. They can be made of wood or metal, and installed in a variety of ways. Garden gates may not provide a lot of protection, but they can look pretty and define the boundaries of your front yard. Plus, they create added beauty whether you go for something made of wood or iron.
Change the Garage Door
If you're looking to make a big change, consider replacing the garage door. This can be a major investment, but it can also improve curb appeal and add value to your home. Plus, a new garage door will often look more beautiful than the standard doors that come on most homes.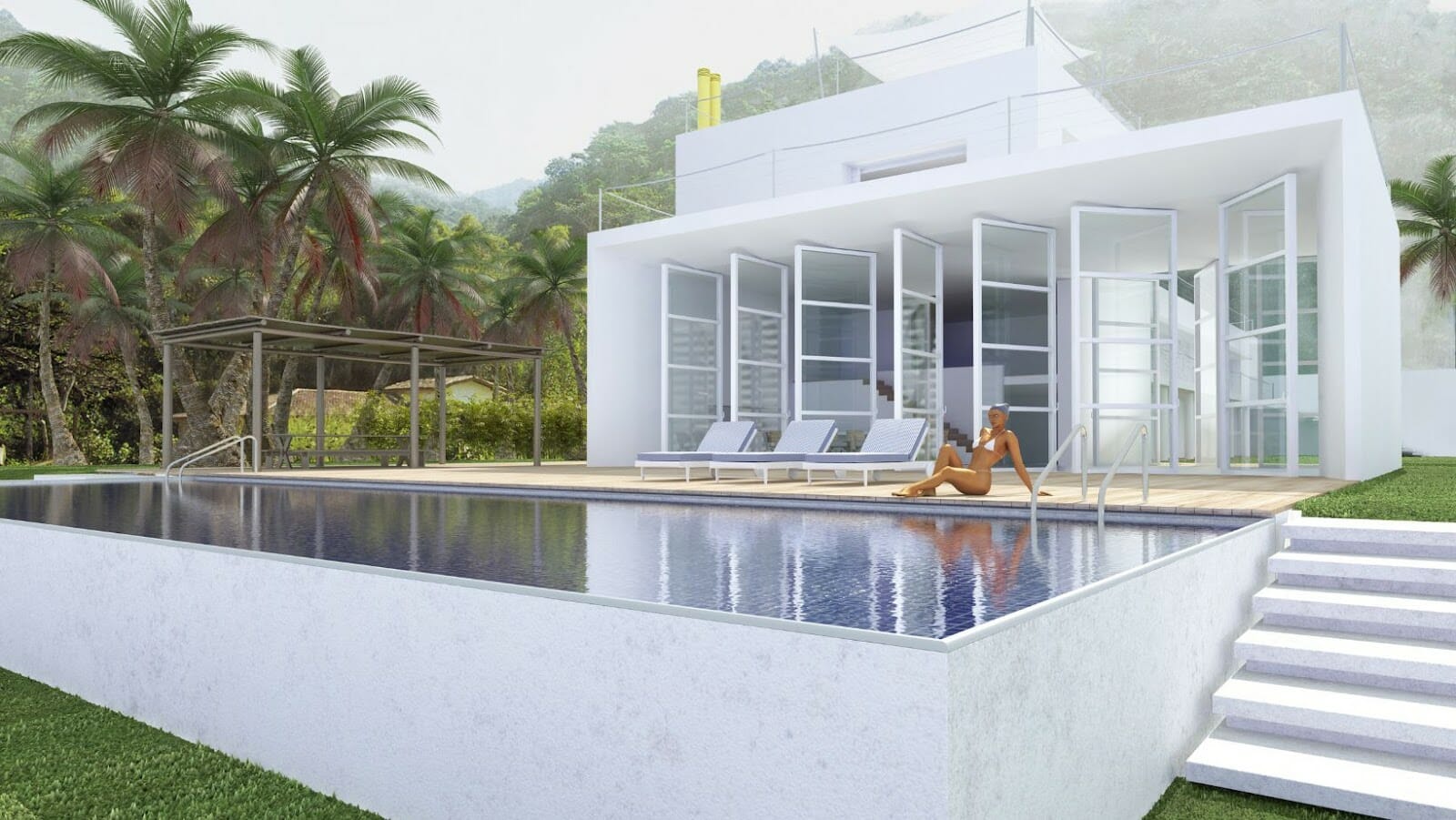 You can choose from a large array of styles and colors whether you want something modern or more farmhouse or country style.
Plant Flowers or Vegetables
Planting flowers and vegetables can help add color to the exterior of your home. Not only that, but they also invite healthy insects, bees, and even butterflies and hummingbirds if you plant the right variety. You can use flowers to add life to your yard while giving you something to enjoy when you are outdoors. Raised beds are an excellent way to create low-maintenance vegetables and flowers and can make gardening less strenuous on your body.