5 High-Value Renovations To Boost The Resale Value Of Your Home
Not only can home renovations make your property feel like your dream home, but they can also have a big impact on the resale value of the house. Older properties that need some work offer some of the best bargains on today's housing market. If you have the patience and wherewithal to invest your time, money, and energy into improving a fixer-upper, you can build a home that lives up to your exact expectations and that adds to the resale value of your home.
Whether you plan on staying for a long time or you're thinking about moving in a couple of years, these renovations have some of the best returns when you list your property.
Enhance Your Curb Appeal
Landscaping for maximum curb appeal has one of the highest ROIs of any renovation you can undertake. Landscaping should be distinctive and appealing and blend in with both your house and those nearby. A great front yard mixes both beauty and privacy, an effect that you can achieve through trees, ferns, shrubs, and gardens, as well as structural features that can improve the appeal of your home.
When it comes to landscaping for curb appeal, consider the following:
– Lawn maintenance.
– Planting colorful plants and flowers.
– Installing outdoor lighting.
Lighting and Fixtures
The lighting in your home is crucial. It defines the atmosphere and ambiance that you live with so much of the time, and you want it to be as pleasant as possible. A home that's too dark can be just as unpleasant as one where the light is too bright and harsh. Some ideas to consider are:
– Pendant lights and chandeliers.
– Under-cabinet lighting.
– Creating ambiance with dimmer switches.
Before renovating, you might be asking, what do I look for in an electrician near me? Make sure you find an electrician who specializes in home renovations and whose quote is within your budget.
Kitchen Upgrades
The kitchen is often considered one of the highest-value renovations you can make, offering ROIs between 75-100% of your initial spend. The kitchen remodels that tend to pay off the most include upgrading to stainless steel appliances, adding smart features to your kitchen, and investing in more energy-efficient models.
Some of the best new technologies that you can add to your kitchen include smart screens that let you display recipes while you cook and smart fridges that can help you keep track of ingredients. There's so much more you can do in addition to new cabinets or floor tiles.
Bathroom Renovations
Everyone wants to walk into a clean, modern, luxurious bathroom. You can get a lot more attention to your listing by upgrading to modern fixtures in your bathroom. Consider upgrading countertop materials to a solid surface, natural stone, or quartz for top-tier renovations.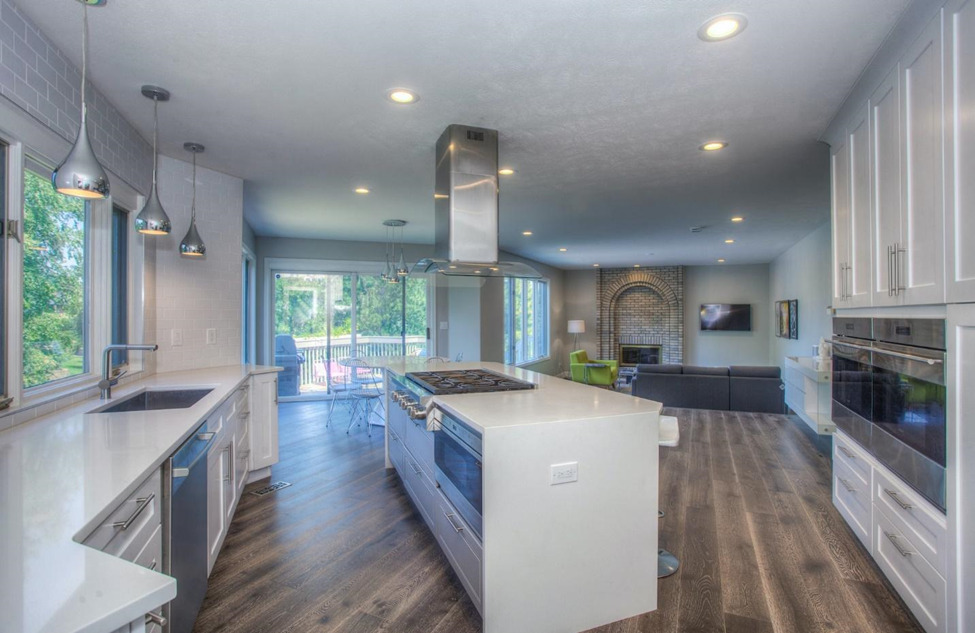 The shower and tub are great places to add some extra luxury. Features like team showers, monsoon showers, vertical spas, thermostatic valves, and built-in seating are great ways to elevate your shower and turn it into a luxury experience.
Basic Systems and Maintenance
If there's one thing that home sellers and flippers should understand about improving the value of their homes, it's that if the roof leaks, nothing else matters. Buyers want to take for granted that the basics are going to work when they buy a new home. That includes plumbing, the electrical system, the gutters, and the roof.
Make sure your home functions on a basic level before you begin any other, more expensive renovations.
These home renovations have some of the best ROIs when it comes to improving home values. From the basics to the fixtures, try these upgrades if you're interested in improving your home's resale value.