Woodworking At Commercial Building: 15 Safety Tips You Must Follow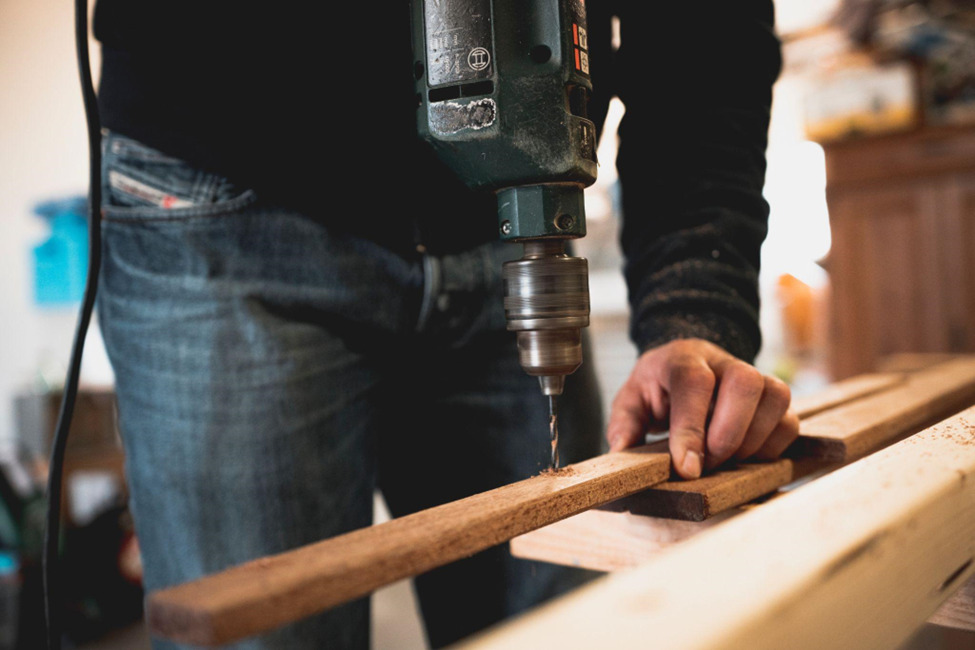 Woodworking can be enjoyable, but it can also have loads of hidden hazards and dangers. Whether you are a novice woodworker or an experienced professional, it is essential to heed safety rules to prevent injuries.
Safety is also a serious concern for others working around you, especially when you work in commercial buildings. Accidents and injuries not only compel you to take time away but can raise your medical bills as well, not to mention threaten your life and livelihood permanently.
Today, we will be covering fifteen woodworking safety tips you must follow to improve your woodworking environment and stay healthy while at work. Let's dive in.
Know Your Workplace Before beginning
Is not just necessary that you learn your way around the commercial building you'll be working in; it is also necessary to know what is where at any given time. For example, things that are left out to set or dry can act as obstacles. Therefore, it is important to inspect and know the place well before you begin your woodworking.
Moreover, you need to know the worker safety policies of the company you'll be working under as well as the state and national regulations that apply. For instance, companies based in California not only need to adhere to federal safety requirements but also be aware of the Cal-OSHA guardrail requirements as well.
Inspect the Equipment You Will Use
Underestimating the power and capability of the tools you'll be using is one of the most common mistakes that cause accidents. Not knowing the cutting devices, using the wrong equipment, or not understanding how to operate them safely can make it very hard to carry out safety measures.
Make sure to use the equipment for the purpose they're meant for and operate them the way it should be. No matter how safe you are, things can go wrong in a moment if you use your table saw blade meant for metal to cut plastics.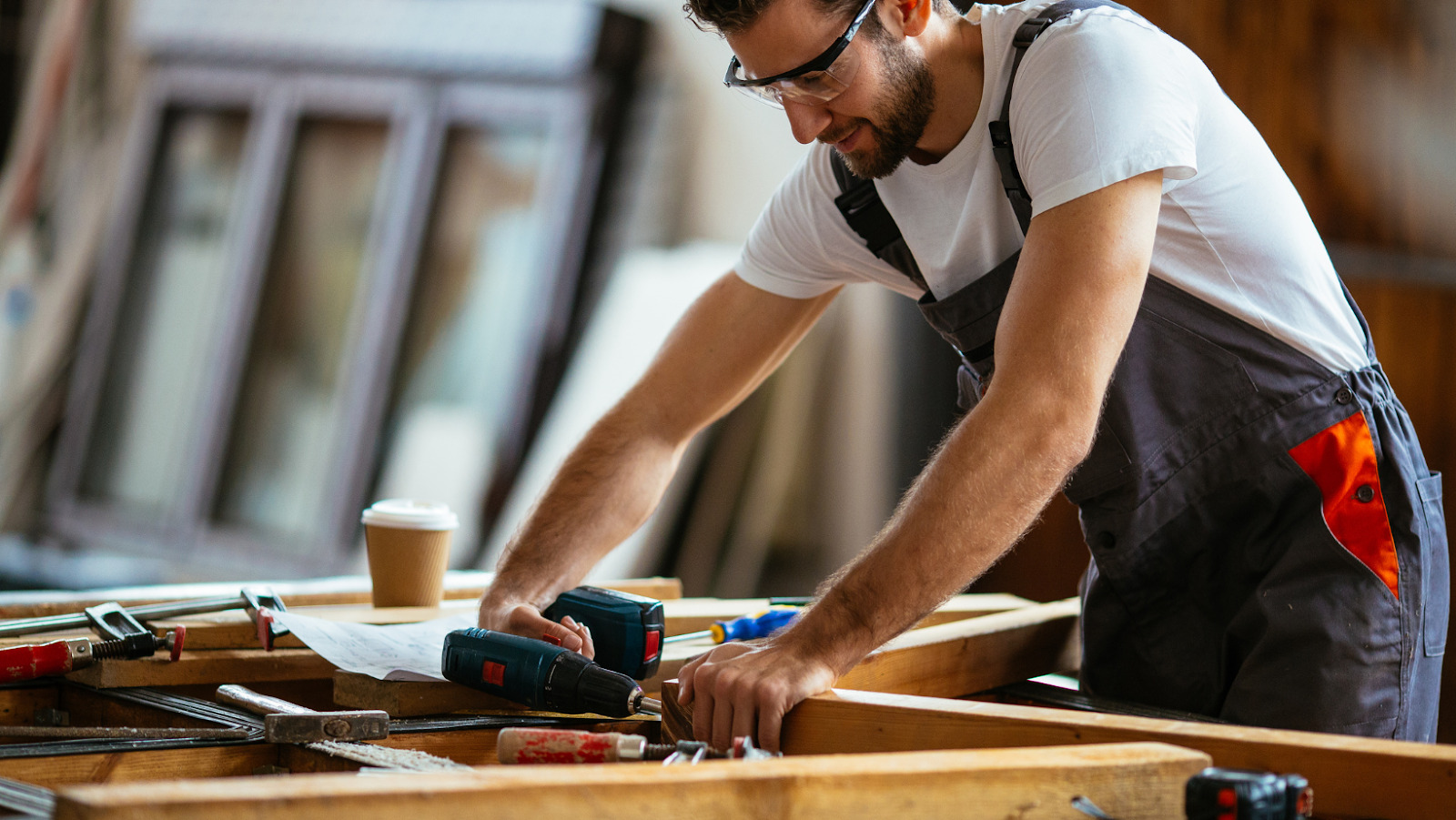 Formulate an Emergency Plan
It is always smart to be prepared for the worst. Therefore, you should always have an emergency plan regarding what to do in case of an accident, including emergency contacts, serious medical conditions, and any medications or drugs you're currently taking.
Also, do not work on something if you are alone in your work area. Always have someone close who will be available for help when needed. Keep your mobile phone nearby in case you need to call your emergency contacts.
Wear Safety Equipment
Modern workplace safety standards in California have come a long way. Wearing simple safety equipment such as face shields, glasses, masks, gloves, and earplugs will enhance your workplace safety and minimize the personal risk of injury.
Running blades churn up loads of wood dust that can be really annoying, and if anything goes into your eyes, it can be quite painful. That's why it is mandatory to wear safety glasses. Wearing gloves is also important when working with a power tool. They protect your fingers from sharp blades.
It is also a good idea to use a dust mask or good respirator to avoid inhaling dust particles. Earplugs are another protective piece, especially for woodworkers using noisy apparatus, such as a chainsaw or routers.
Wear the Right Clothes
Your woodworking dress code needs to make sure that what you are wearing does not pose a threat on its own. Loose and baggy clothing is a huge mistake as they can get tangled or snagged on moving equipment, as could accessories, such as dangling bracelets and neck chains, and even long hair.
Wear something that is non-restrictive and comfortable while not being too hot and awkward. Full-length pants and long-sleeved shirts are safer than T-shirts and shorts.
Appropriate footwear is also a part of safety clothing. Ensure that the soles are non-slip, and pick sturdy and durable work boots or other dependable close-toed shoes to protect your toes. Also, make sure to remove any dangling jewelry before commencing your work.
Ensure Sufficient Lighting
Good lighting is the key to avoiding accidents. Your working area should have sufficient natural lighting, and when the sun goes down, there should be plenty of artificial lighting.
When you are doing duties such as removing waste or changing blades, you do not want to stumble on a cable just because you can't see properly.
Where the light is placed is also key. Switching on an LED light right on your equipment might prove more helpful than the overhead lights. Wherever the light is placed, ensure that no shadows obscure your line of sight.
Use Sharp Blades, Cutters, and Bits
From router bits and saw blades to planing knives, drill bits, and interchangeable knives, woodworking involves a wide variety of equipment that need to be kept sharp. Sharp cutters are way safer than blunt ones.
Instead of making clean, smooth cuts, blunt instruments elevate the risk of snag or kickback and dangerous splintering. These issues can cause serious accidents, particularly on high feed rate instruments and production lines, while sharp tooling can be swift and precise to cut.
Moreover, sharp tooling can drastically increase overall productivity and improve the quality of the finished products.
Examine Wood for Existing Metal
Make sure any wood you are going to saw or make a cut does not have any staples, screws, nails, or other foreign metal objects lodged in it. Nails or other fasteners can not only ruin the stock and the cutting head but can also cause the stock to kick back and cause injuries.
You can detect lodged nails from telltale holes; however, sometimes, they are not visible to the naked eye. A metal detector is the best option in these cases.
Work Against the Cutter
This tip is more for novice woodworkers, as almost all experienced woodworkers know how to work against the cutting head.
Most power tools are created in a way that the movement of the cutter should be in the opposite direction of the wood moving through the tool. Therefore, make sure that the saw blade or router bit cuts in the reverse of the motion of the wood, not with it.
Turn Off Power Source Before Changing Cutters
Modern woodworking equipment is provided with strong safety systems that enhance operator safety. However, failures and accidents do occur. Therefore, servicing any equipment piece or power tool that is still plugged into an outlet is downright dangerous. A plugged-in tool should always be considered a running tool.
This may require some extra time, but whenever you need to fix or adjust a bit or blade on a power tool, you need to make sure that the power source is disconnected. Many woodworkers have lost fingers or faced even worse by neglecting this simple yet vital rule.
Do not just turn your machine off by the switch when changing blades or bits. Either disconnect its primary cord or turn off the breaker at the main source. Locking out the power can also ensure extra safety.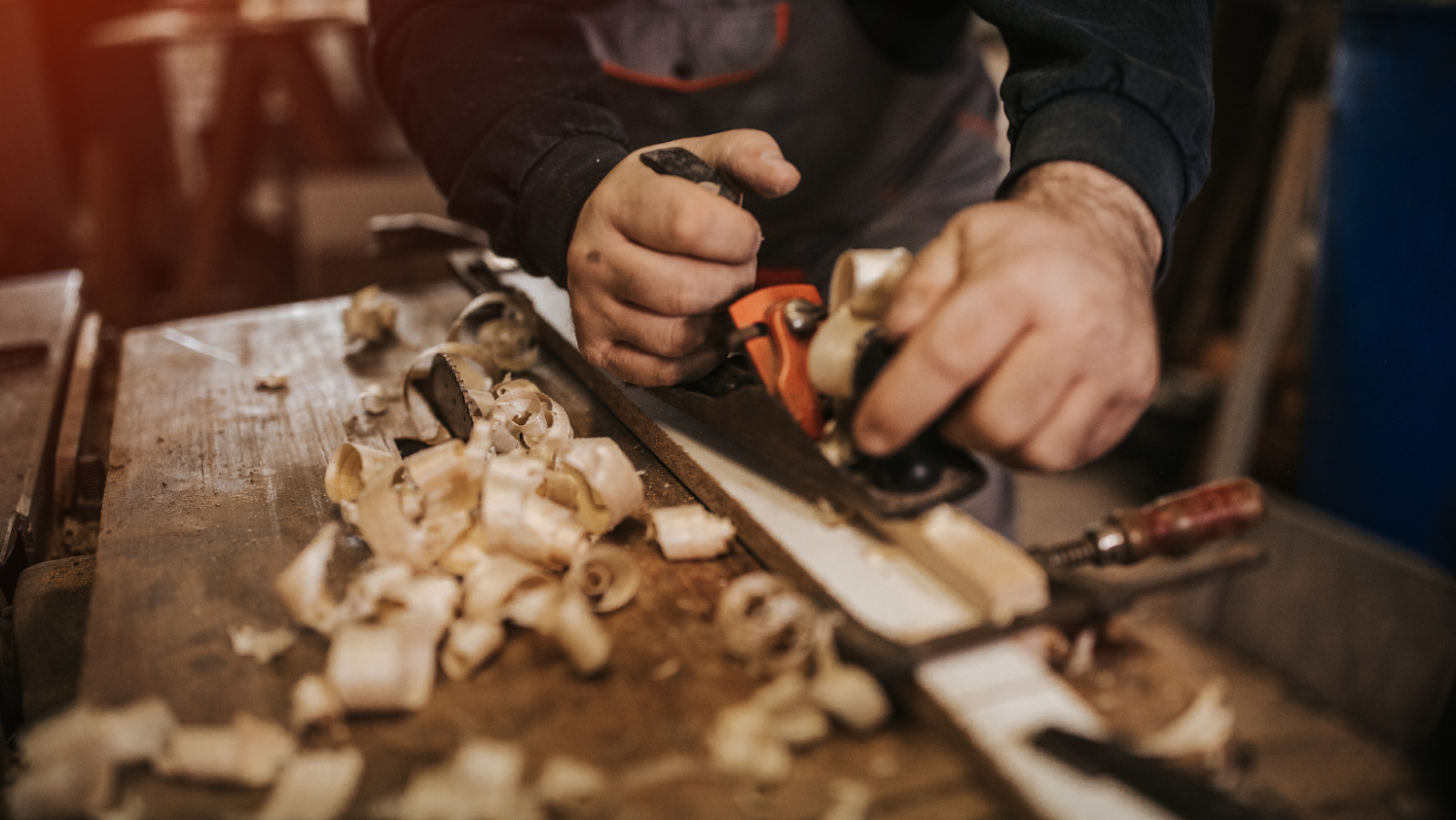 Use a Single Heavy-duty Extension Cord
This one might be difficult, particularly if you use multiple power tools. But adhering to this tip is important as merging all the cables at one site rather than plugging into multiple power sources can definitely make your workplace a safer environment. This will minimize tripping hazards as well.
Moreover, if you use a single extension cord, you'll be compelled to switch the cord from device to device before the device can be used. This way, you will always remember to disconnect the power for each tool before moving to another, and you will be more conscious of the need to turn off the power while making blade or bit changes.
Never Reach Over a Moving Blade
While working on a miter saw, table saw, etc., do not put your hands near the running blade under any circumstances. The risk of stumbling and engaging the blade is extremely high. Numerous woodworkers have become gravely or permanently injured due to accidental contact when reaching over a spinning blade.
If you want to remove cut-offs or waste, wait till the blade stops running. An even better option is, instead of using your hands, you should use a push stick or a piece of scrap to shift the cut-offs away from the blade. This is to make certain that an accidental power tool switch malfunction does not turn deadly.
Avoid Alcohol and Drugs
Working with power tools or sharp blades demands the ability to execute judgment, be alert, and coordinate. Therefore, stay out of woodworking if you're even slightly intoxicated.
Drinking alcohol or taking recreational drugs, such as marijuana, before or while woodworking is really harmful as it can alter your state of mind and greatly impair your reaction time and judgment.
Legitimate prescription pills, such as antidepressants and painkillers, should also be avoided until you are done with your project.
Avoid Distractions
Distractions are not just annoying; they are dangerous. They can take away your attention from the woodworking equipment, which is a recipe for disaster. Distractions can come in numerous forms. Someone entering your workplace unannounced, vehicle noise, loud radio programs, and even your cell phone can be a reason for distraction.
When dealing with distractions, especially during working with a power tool, make sure you complete what you were doing, such as finishing a cut, before moving your attention to somewhere else.
Clean Up Your Mess
The safety of your following woodworking session depends on how well you cleaned your last. Accidents mostly occur in disorganized or cluttered places. Moreover, sawdust can also create a safety hazard. It can block your vision, and you can breathe it or even slip on it.
Therefore, you need to clean up your mess immediately after you finish your work. Clean up any wood cutting, sawdust, or debris that has been created. Most importantly, unplug the tools you used and make sure they are in their right place before your wrap-up.
Bottom Line
While woodworking projects can be profitable and fulfilling by allowing you to create furniture for your workplace to support a bad back, among other things, you need to follow some safety guidelines. All woodworking tools come with risks which makes it crucial to maintain safety rules from the very beginning. Some of these tips may seem difficult at first, but you need to persist until you can make them a regular habit. Fortunately, with sufficient experience and practice, safety comes automatically and easily.