Tips to Make Sure Your Rug Stays Looking New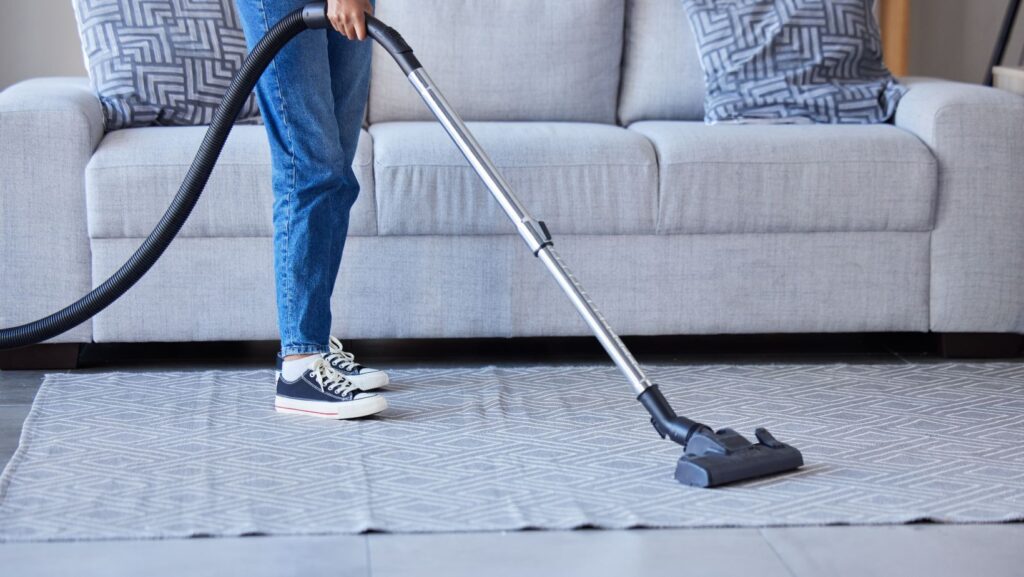 You finally achieved the quest of finding the right rug for your home. If only it could stay looking like new forever. It can — well, close. We can't guarantee immortality, but there are some tricks to prolong its life. With some maintenance you'll be able to enjoy a fresh-looking rug for a long time. When a rug is neat and clean, it makes the whole room look amazing. Here are tips to keep your rug looking new.
Vacuum
Vacuuming is vital for keeping your rug in good shape. For one thing, dirt, debris, bacteria, dust mites, and more collect in the fibers even if you don't see them at first glance. Dirt accelerates a rug's aging, so it's both healthy and cosmetic to get rid of these bad guys. If neglected, dirt gets packed in, making it harder to whisk away. Rugs also just look better after a session, as vacuuming fluffs up the fibers. Frequency can depend on your rug's material and usage, but it should be done at least once a week.
Preventative Measures
Before your rug even has the chance to get dingy, there are a couple of preventative actions you can take. Some rug materials are stain-resistant, but even if they aren't, you can apply a stain resistant spray a few times a year for extra protection. Keep rugs out of direct sunlight to prevent fading. You don't need to revolve your life around this, but if you're going on vacation, consider closing the blinds or rolling it up while you're away. Be mindful in your day-to-day living. For example, try not to be fast and loose with food and wine.
Act Fast
No matter how mindful you are, a spill or accident is inevitable. The best tactic is to act quickly. The longer the invader is on your rug, the more it will penetrate into the fibers. That means it will take you longer to get out. Get out the cleaning supplies as soon as there's a mess for best results.
Don't Rub
An important note when cleaning your rug: never rub. Whether you're absorbing excess liquid or applying a product, always blot; rubbing is too abrasive on rugs. Even if you get the stain out, the fibers will be a bit more damaged. Blot from the outside perimeter and work inward to avoid spreading the stain.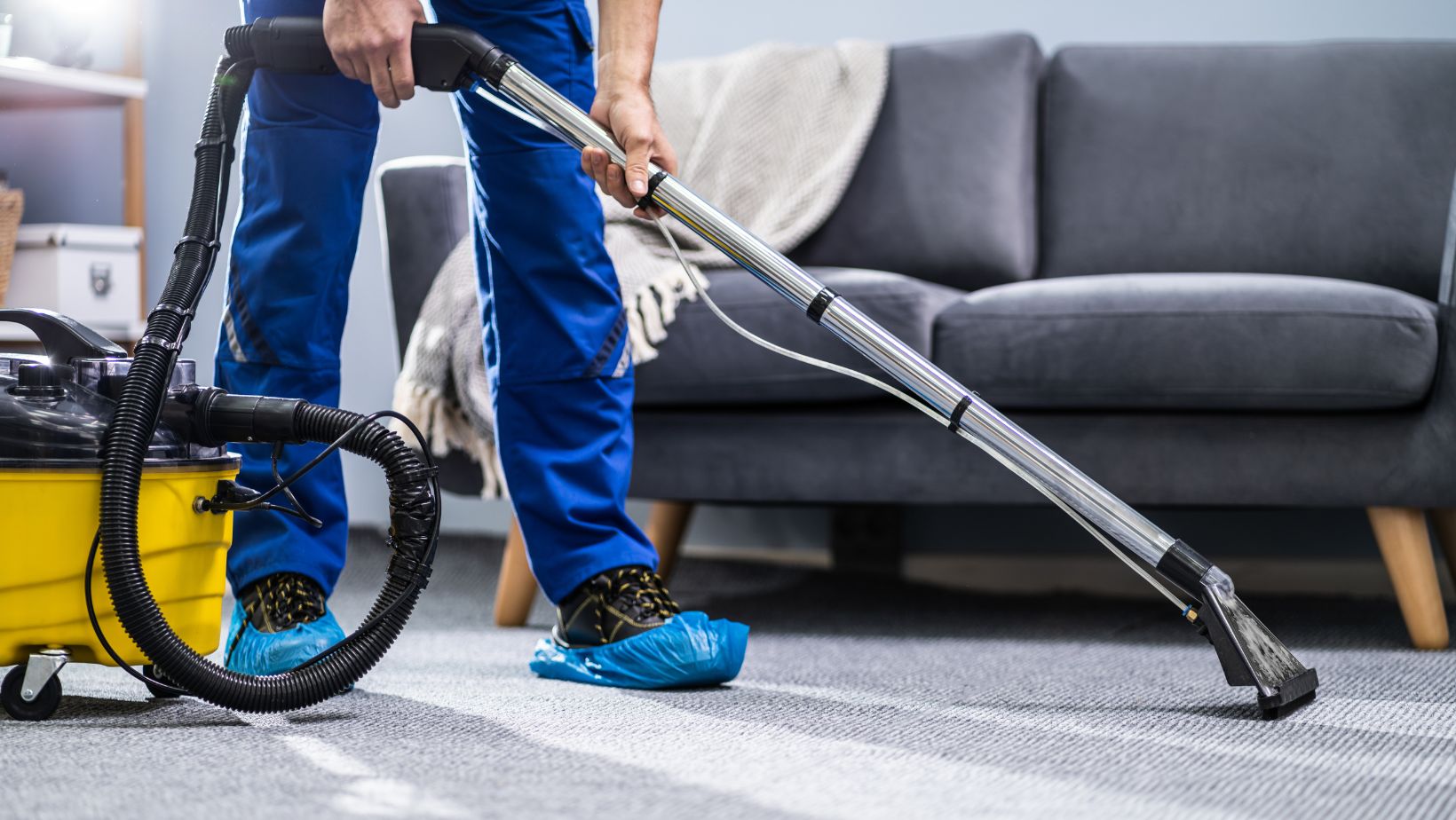 Rotate It
Like the wheels on your car, rotating your rug will balance out the wear. Some areas of the rug may experience a regular flow of foot traffic, while other spots are hardly touched. Turn them 180 degrees a couple of times a year. This will even out the fibers and help prevent obvious traffic impressions on your rug.
Ice Cube Trick
When rotating your rug, you may notice divots left by furniture legs. Resolve with ice. Just place a cube in the indentation and let it melt. Once saturated, gently massage with your fingers or a stiff brush. This will revive the fibers and move them back into place. Curled-up edges make a rug look ancient, and ice can also help with this issue. Lay something heavy on the corner and place ice around it and let it melt. Like magic, the ice will lower the curls.
Reverse Its Age
If your rug looks faded, this trick will revitalize the colors. First, vacuum the rug. Make a mixture of equal parts salt and water. Mix until the salt dissolves. Dip a towel into the mixture and apply it to the rug. When dry, vacuum the salt grains away and reveal a brightened, young-looking rug.
Introduce a Welcome Mat
A doormat will welcome guests in while keeping dirt out. Scraping the dirt off shoes before entry will keep them from being tracked onto your indoor rugs. Use one for every entryway to your home.
Give it a Trim
It may be time to give your rug a haircut. Over time, snags and loose strands can happen from kids, pets, or other activities. Don't pull on them. Instead, trim the loose fibers with a pair of sharp scissors to restore your rug to its former polished glory.
Fluff it Up
Over time, rug fibers flatten and wear from feet or furniture. To bring it back to life, all you need is a towel and an iron. Lay the towel over the flattened area. Run the iron over the towel. (Start with low heat to make sure you don't damage the rug). The heat will loosen the fibers and bring them back into shape.
Maintain Your HVAC
Regularly replace the filters in your HVAC system. Besides the benefit of your system working properly, this will also help maintain your rugs. A working system will reduce the dust and dirt that will land on your rugs, which means less cleaning and wear.
Deodorize with Baking Soda
Over time odors may have been absorbed into the rug. Baking soda is an easy and cheap way to freshen things up. Instead of just masking smells, baking soda neutralizes the odors. Plus, it also absorbs dirt and is an effective stain treatment.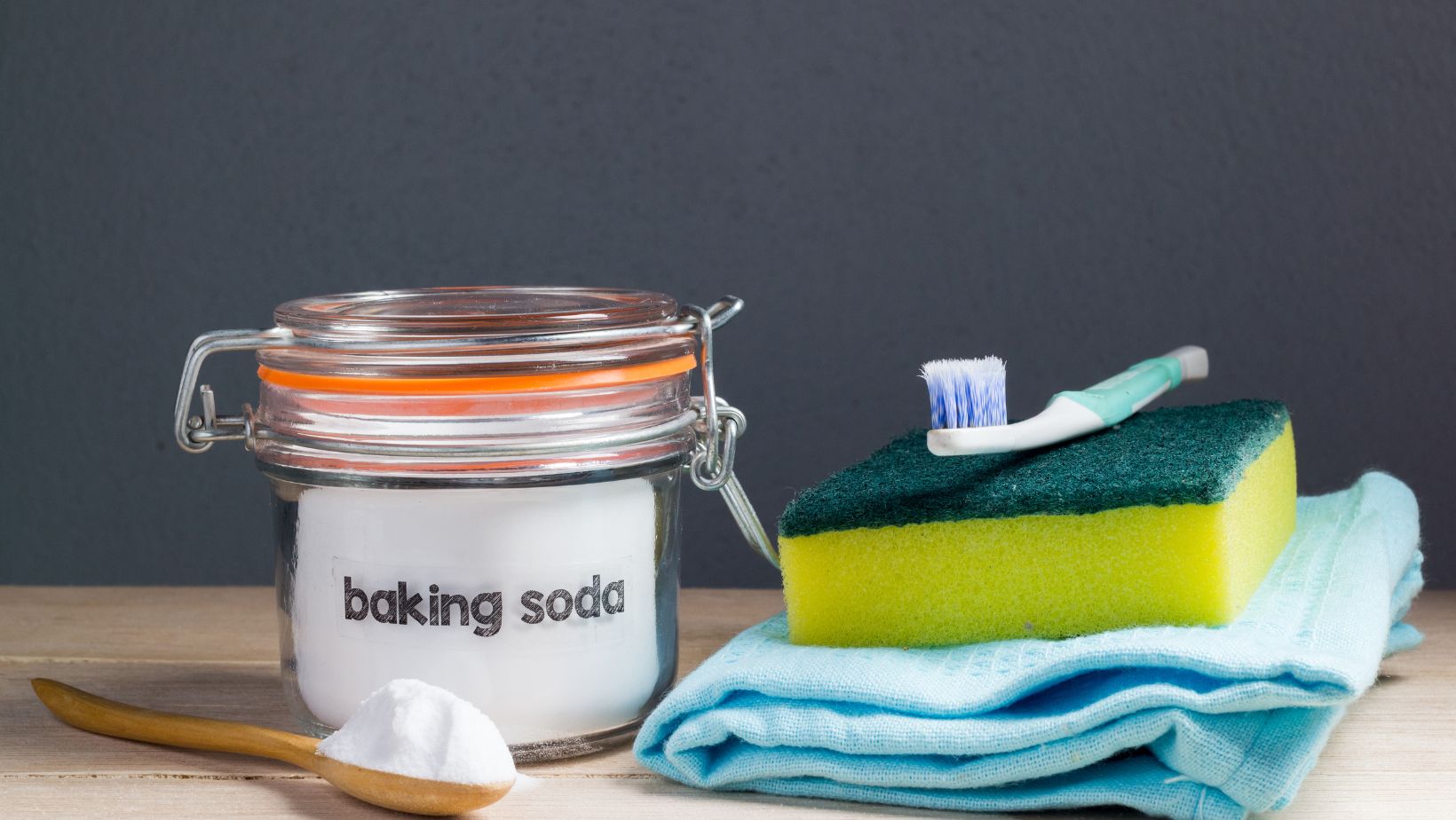 Test it first in a small area to make sure it doesn't affect the rug's color. Simply sprinkle it onto the rug. Leave overnight and vacuum in the morning for a fresh rug.
Make it Smell Nice
Besides deodorizing, add a pleasant scent while avoiding harsh chemicals. Essential oils have a lovely natural aroma. For fresh scents, you could try lemon, eucalyptus, or mint. If you're more of a pumpkin spice type of person, use a spice such as clove or cinnamon. Blend a few drops or sprinkles with water, along with your handy baking soda, into a spray bottle. Spritz a light layer onto your rug and let it dry.
Professional Clean
With regular care, your rug should be in pretty good shape. However, over time a deep clean will give it a second lease on life. Professionals will have the tools to revive it, and some businesses will also apply dirt or stain repellent to keep it looking good for even longer.
You'll be thankful for investing a little time to care for your rug. Protect them to give them the longest life possible. Cleaning and regular maintenance will encourage a healthy environment and keep your rugs looking stylish.