The Unconventional Trendsetter: Neon Signs in the Fashion World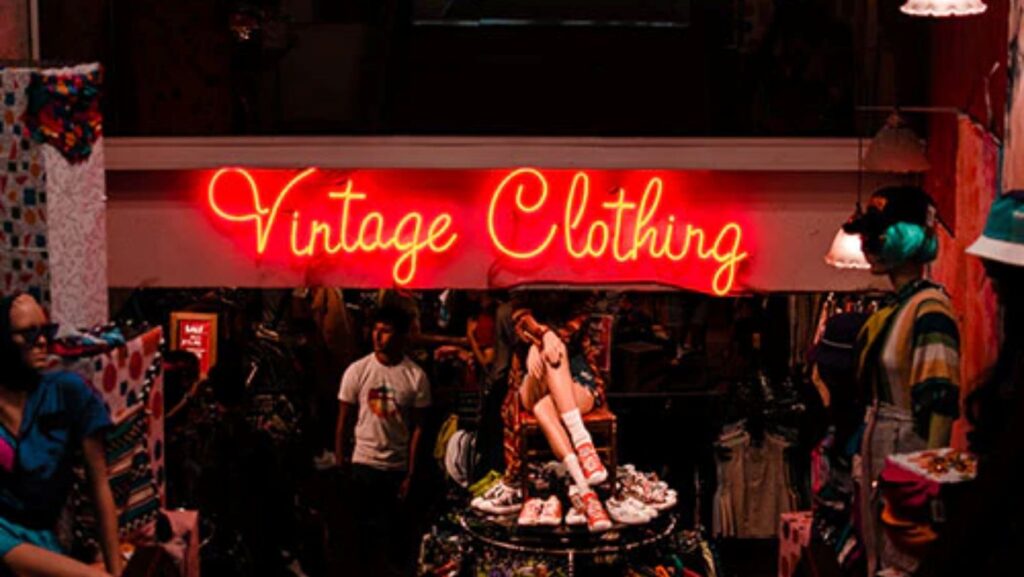 Introduction to Neon Signs in the Fashion World
Neon signs have been a quintessential part of the urban landscape for decades, illuminating the night with their vibrant and radiant glow. They've been associated with a variety of industries, from hospitality to entertainment, but in recent years, an unlikely industry has embraced the aesthetic allure of neon – the fashion world. What was once a symbol of gritty city nightlife has found a new home in the polished and posh spaces of fashion boutiques and runways. This fusion of the unconventional with the high-brow has resulted in an exciting trend that is redefining the fashion landscape.
The neon sign's journey from roadside establishments to high fashion boutiques is a testament to its versatility and timeless appeal. Its vibrant hues, and mesmerizing glow have the power to transform any space into a visual spectacle, providing an element of surprise and intrigue. In the fashion world, where aesthetics and visual appeal are paramount, neon signs have found a place to shine.
This neon revolution in fashion isn't limited to physical spaces. Fashion designers and brands are increasingly incorporating neon motifs and elements into their designs, creating clothes that echo the vibrancy and energy of neon lights. This adoption of neon is a clear indicator that the world of fashion is not just about fabrics and patterns but also about the aesthetic ambiance that surrounds it.
History of Neon Signs and Their Influence on Fashion
The invention of neon signs in the early 20th century marked a new era in advertising and visual communication. These bright and vibrant signs, originally designed to capture attention and convey messages, soon became an integral part of the urban landscape, influencing not only the visual aesthetics of cities but also the world of art and design, including fashion.
However, the influence of neon signs on fashion is not a recent development. In fact, the neon sign's vibrant colors and unique style have been inspiring fashion designers and trendsetters for decades. In the 1980s, for example, neon colors and patterns became a significant trend in fashion, reflecting the popularity and ubiquity of neon signs in urban landscapes.
Over time, as the fashion industry evolved and matured, the influence of neon signs also evolved. Designers started to see beyond the neon sign as a source of vibrant colors and began to appreciate its unique form and aesthetic appeal. This led to the incorporation of neon-inspired designs and motifs in fashion, spawning a trend that continues to influence contemporary fashion.
The Impact of Neon Artwork on Contemporary Fashion
Neon artwork has had a significant impact on contemporary fashion, breathing new life into traditional designs and styles. By incorporating neon elements into their creations, designers have been able to create a unique visual language that resonates with the modern urban lifestyle.
One of the ways that neon artwork has influenced contemporary fashion is through its vibrant colors. The neon palette, characterized by its bright and bold hues, has been a popular choice for designers looking to create eye-catching and statement-making pieces. Whether it's a neon green dress or a neon pink handbag, these pieces reflect the energy and vibrancy of the city, making them a perfect fit for the urban fashionista.
Neon artwork has also influenced the materials and techniques used in fashion design. Inspired by the shiny and glossy finish of neon signs, designers have started to experiment with similar materials in their creations. This has resulted in a trend of shiny and reflective clothing, accessories, and footwear that echo the glow of neon signs.
Finally, neon artwork has inspired the use of unconventional forms and structures in fashion design. Just as neon signs break away from traditional sign forms with their unique shapes and designs, fashion designers have started to incorporate unusual forms and structures in their creations, pushing the boundaries of what is considered fashionable.
Unconventional Trend: Custom Neon Signs in Fashion Stores
One of the most exciting developments in the fashion world's neon revolution is the use of custom neon signs in fashion stores. These signs, which are designed and made to order, allow fashion brands to create a unique and personalized shopping experience for their customers.
Custom neon signs in fashion stores serve multiple purposes. Firstly, they help to create a distinctive and memorable visual identity for the store. With their bright colors and unique designs, custom neon signs can transform a regular store into a visual spectacle, making it stand out from the competition.
Secondly, custom neon signs can be used to convey the brand's personality and values. Whether it's a playful quote, a bold statement, or a simple logo, a neon sign can communicate a lot about a brand without saying a word.
Finally, custom neon signs can enhance the overall shopping experience by creating a vibrant and dynamic environment. The mesmerizing glow of neon lights can create a sense of excitement and anticipation, making shopping a more enjoyable and memorable experience.
The Role of Neon Decor in Fashion Events
The neon decor has become a popular choice for fashion events, from runway shows to launch parties. With its vibrant colors and unique aesthetic appeal, neon decor can create a visually stunning and memorable event experience.
The use of neon decor in fashion events is not just about creating a visually appealing environment. It's also about creating an atmosphere that reflects the energy and excitement of the fashion world. The bright and dynamic glow of neon lights can create a sense of anticipation and excitement, setting the perfect tone for a fashion event.
Neon decor can also be used to highlight key elements of the event, such as the runway or the designer's collection. By using neon lights in strategic locations, event organizers can draw attention to these elements, ensuring that they are the focal point of the event.
Famous Fashion Brands Using Neon Signs
Several famous fashion brands have embraced the neon trend, incorporating neon signs into their stores and events. Brands like Gucci, Versace, and Louis Vuitton have used neon signs to create a distinctive and memorable brand image.
Gucci, for example, has used neon signs in its flagship stores to create a unique shopping experience. The brand's iconic logo, illuminated in vibrant neon lights, creates a striking visual contrast with the store's polished and sophisticated interior.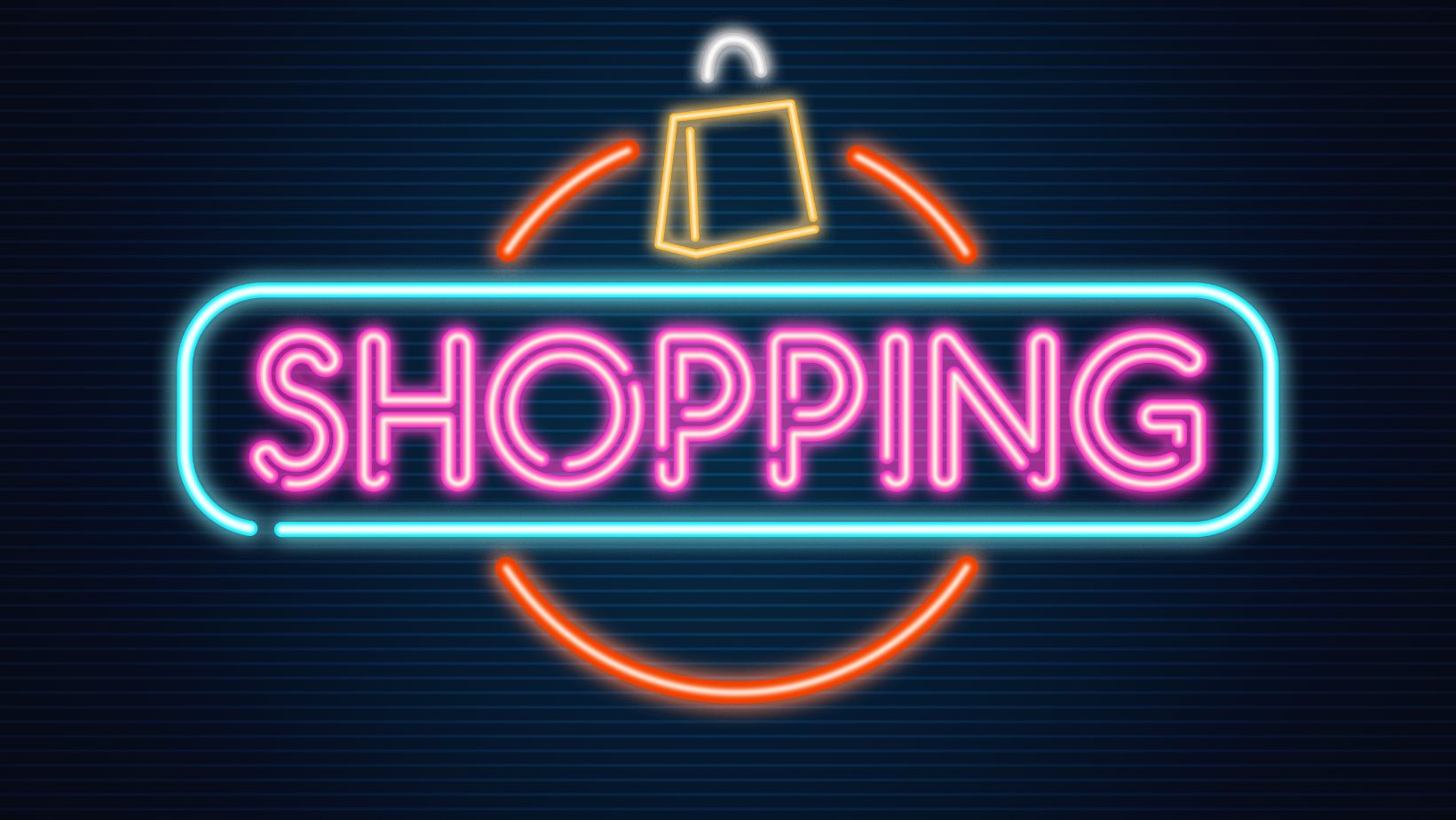 Versace, on the other hand, has used neon signs to convey its bold and extravagant brand personality. The brand's stores feature custom neon signs with bold statements and designs, reflecting the brand's fearless approach to fashion.
Louis Vuitton has also jumped on the neon bandwagon, using neon signs in its events and promotional campaigns. The brand's use of neon decor in its runway shows, for example, has added a unique and modern twist to the traditional fashion show format.
Neon Artwork for Home: A Fashion Statement
Neon artwork is not just for fashion stores and events. It has also become a popular choice for home decor, allowing fashion enthusiasts to bring the neon trend into their homes.
Neon artwork for the home can serve as a bold and vibrant focal point in any room, adding a touch of urban chic to the decor. Whether it's a neon sign with a catchy phrase or a neon artwork featuring a fashionable motif, these pieces can make a stylish statement.
Moreover, neon artwork for the home can also reflect the homeowner's personal style and fashion sense. Just like a carefully curated wardrobe, a well-chosen neon artwork can speak volumes about the homeowner's taste and personality.
Custom Neon Signs: Making Personal Fashion Statements
Custom neon signs have emerged as a popular trend among fashion enthusiasts looking to make a personal fashion statement. These signs, which can be customized with any design or message, offer a unique and creative way to express one's fashion sense.
A custom neon sign can be a reflection of one's style, interests, or values. Whether it's a sign with a favorite fashion quote, a design inspired by a favorite fashion brand, or a simple statement of one's fashion philosophy, a custom neon sign can be a powerful expression of one's personal style.
Moreover, custom neon signs offer endless opportunities for creativity and personalization. With the ability to choose the design, color, size, and message, anyone can create a neon sign that is truly unique and personal.
How to Incorporate Neon Signs into Your Personal Style
Incorporating neon signs into your personal style can be a fun and creative way to make a fashion statement. Here are a few tips on how to do it:
1.     Choose a Neon Sign that Reflects Your Personality: The neon sign you choose should be a reflection of your personality and fashion sense. Whether it's a sign with a bold statement, a playful quote, or a simple design, it should resonate with you and your style.
2.     Consider the Placement of the Neon Sign: The placement of the neon sign can greatly impact its visual impact. Consider placing it in a prominent location where it can be easily seen and admired.
3.     Use Neon Signs as Accent Pieces: Neon signs can serve as accent pieces in your decor, adding a pop of color and visual interest. Consider pairing them with neutral colors to create a striking contrast.
Conclusion: The Future of Neon Signs in Fashion
The future of neon signs in the fashion world looks bright. As designers and brands continue to experiment with neon elements, we can expect to see more innovative and creative uses of neon signs in fashion.
The neon sign's unique aesthetic appeal, versatility, and ability to create a vibrant and dynamic ambiance make it a perfect match for the fashion world. Whether it's a neon sign in a fashion store, a neon decor in a fashion event, or a neon artwork in a home, the neon sign is here to stay in the world of fashion.
In conclusion, the unconventional trendsetter, the neon sign, has found a new home in the fashion world. It is vibrant glow, and unique style have not only illuminated the world of fashion but also redefined it, proving that the world of fashion is not just about fabrics and patterns but also about the aesthetic ambiance that surrounds it.