The Most Popular Weaving Techniques for Jacquard Fabrics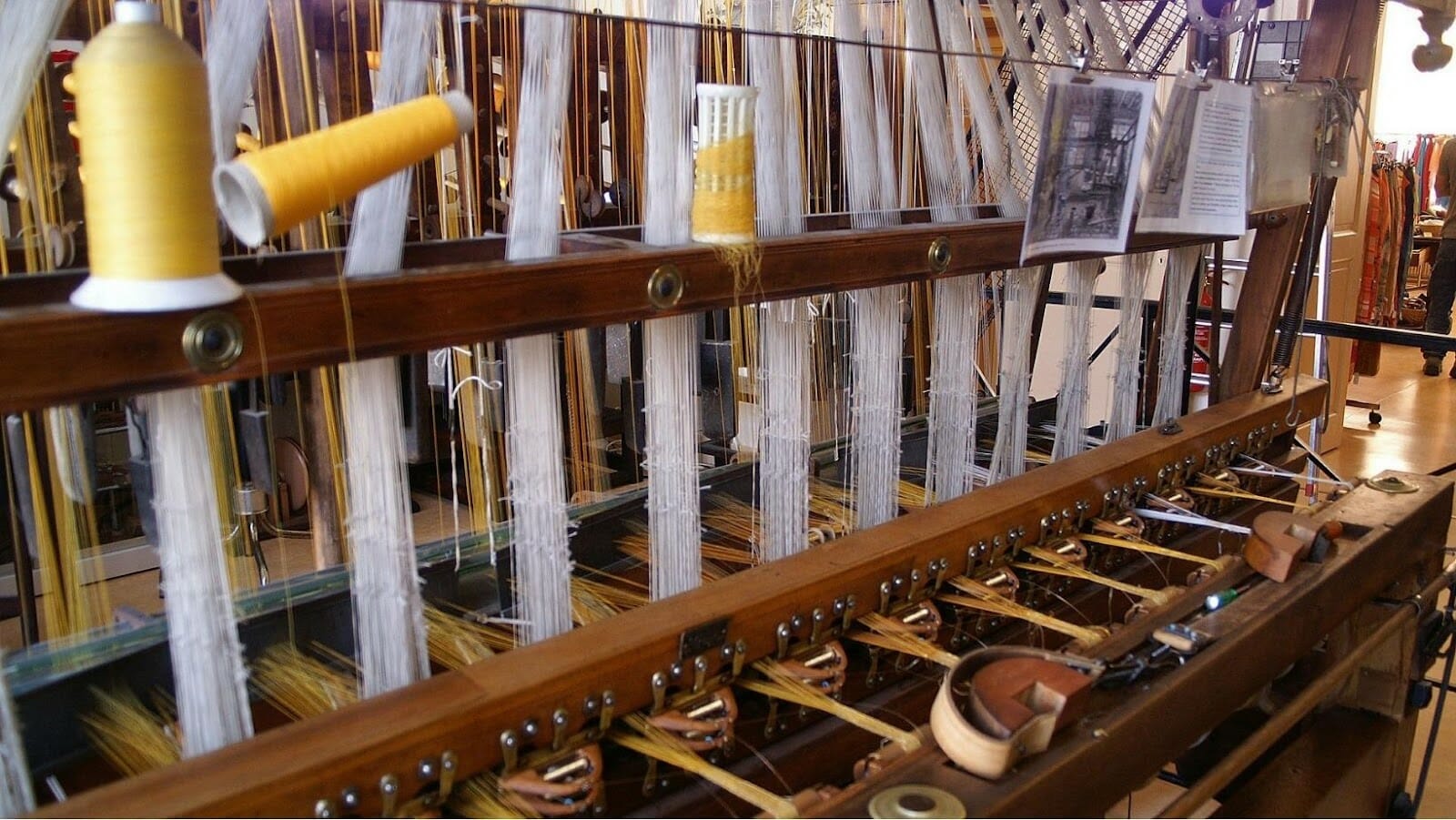 Cherished for its ornamental properties, Jacquard is an extremely durable fabric. It's perfect for homewares such as drapes, duvet covers, and furniture upholstery. Jacquard brings a touch of luxury to the interior space.
Owing to the wide array of design styles available these days, you're not limited to a certain style. There are several Jacquard fabrics, including brocade, damask, matelassé, and silk Jacquard, to name a few.
Jacquard is a fancy type of weave, requiring more complicated looms or special loom attachments for its construction. It can be used to create elaborate designs. Artistic creativity can be used in weaving to form beautiful fabrics.
The Jacquard fabric looks unique because of the way the pattern is applied. It's created together with the cloth. Any fabric made using loom shares a similarity to Jacquard. However, from a technical standpoint, just fabrics woven on a loom with a Jacquard attachment are veritable examples of this fabric.
Time and skill are involved in making Jacquard weaves. Given the high demand for Jacquard fabric, it's now woven using computerized looms. Modern computers have large numbers of hooks, and the fabric is threaded using several yarns. It's quite rare to come across classical card-driven Jacquard looms.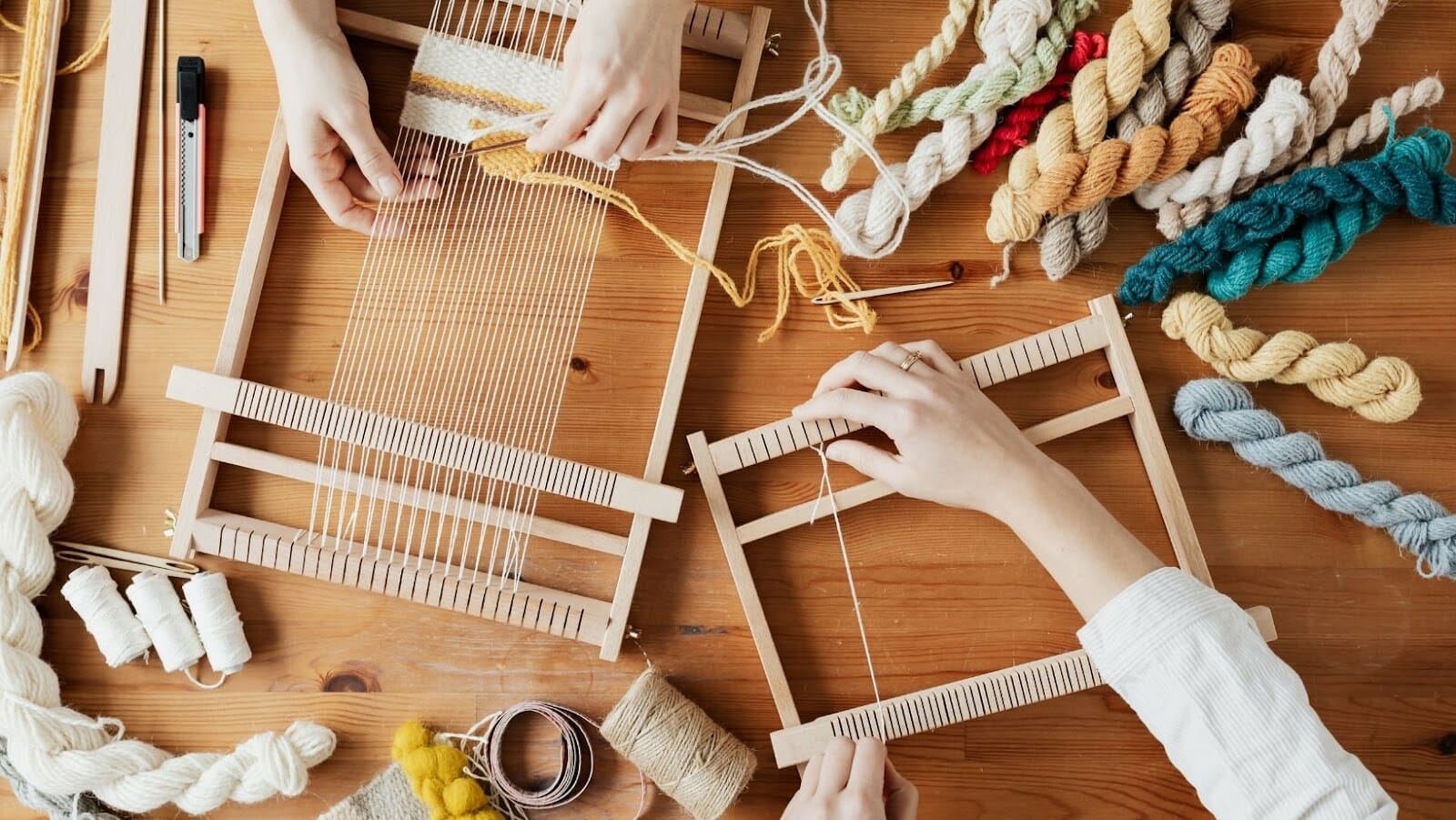 To Produce a Jacquard Weave, Large Figured Designs Are Produced on A Jacquard Loom
Jacquard fabrics, commonly called Jacquard weaves, are formed on a loom by the interlacing of warp yarns. Special tools are used to punch holes into a number of cards laced together in a continuous sequence, each card corresponding to a design.
Several rows of holes are punched on each card. Punch cards have been used to control the operation of machinery beginning in the early 19th century when Joseph-Marie Jacquard invented the Jacquard mechanism.
Modern computer programming has been slowly but surely replacing Jacquard's loom. The textiles computers create still bear Jacquard's name.
As a rule, the Jacquard weave combines two or more weaves, different ones being used for the design and the background. Before the Jacquard system, the weaver's assistant had to sit at the side of the loom and lift countless harnesses to create patterned cloth.
Needless to say, this used to be a slow and laborious process. What Jacquard did was to replace the harnesses with individual heddles attached to small weights.
Additionally, he deployed several metal punch cards that indicated the loom, the order, and the number of heddles to lift. Any desired pattern could be obtained automatically. A Jacquard loom can handle complex designs that involve shaft-hungry weave structures.
What Does It Take to Create a Jacquard Fabric? Well, Let's Find Out
As far as fine fabrics are concerned, Jacquard has always been regarded as one of the best. Jacquard fabrics are fade-resistant. Each individual thread is solution-dyed, and the color is more intense.
The design can be anything, whether traditional art or floral designs. Most Jacquard fabrics are easy to maintain, but some require special care and attention. The tendency to wrinkle depends on the tightness of the fabric. If you want to make a piece of Jacquard fabric, this is what you need to do.
Source Textile Material for Your Project
Joseph-Marie Jacquard invented the loom to improve the production of silk brocades used by ladies of royalty. These days, Jacquards are made of different types of fibers, from natural cotton to man-made fibers like polyester.
Some Jacquards may be made from wool blends. Each textile material has its own personality. A good weaver knows how to handle them. Wool, in particular, is easy to work with, doesn't fray, not to mention that it's quite forgiving.
If you weave with silk, you'll notice that it tends to slip, as it has a super-smooth texture. Cotton is a favorite in weaving because it's soft and absorbent. It costs less than wool or silk.
Turn The Fabric into Yarn
Tie the fabric strips together at one end. An overhand knot prevents fraying, and the unraveling of yarn ends. Attach the yard to your spindle, and spin the spindle in a clockwise direction. By using the correct amount of twists and balancing, you'll get a lovely yarn.
The thickness of your yarn has a great impact on the look of the Jacquard fabric (and the amount of time it takes to complete it). Dying the yarn can be a fun and rewarding experience. It's not as complicated as you think it is.
Program The Jacquard Machine
Technology meets the highest Jacquard weaving standards for precision, speed, and durability. The need for repeats can be avoided. Programming simplifies the procedures involved in the processing of Jacquard fabrics.
The information required for shred formation is processed on one of the available systems, which provides the Jacquard loom with the necessary weave and pattern data. In case you didn't know, there are thousands of patterns to choose from.
Of course, you can create new patterns. If you'd like to recreate a certain image, create a binarized rendering of that image. The Jacquard machine will reproduce the image in fabric form.
Feed The Yarn into The Loom
Computerized Jacquard machines feed the yarn into the machine for weaving cloth from a central point, typically located at the upper part of the loom. The yarn is arranged into the harness.
The cross yarns go over and below and alternate straight yarns to make up the fabric. The Jacquard loom holds the set of threads under tension to prevent them from getting entangled. Some Jacquard machines can weave two or more strands at the same time.
Treat The Textile for Better Fixation of Color
As mentioned earlier, the pattern doesn't fade easily or wear off. Nonetheless, an ever-increasing number of textile manufacturers use chemical substances to add durability or heat resistance.
This treatment is given to the textile material after it comes off the loom. You can enhance dye penetration once the fabric is woven. Simply put, add a final touch. The treatment will enhance the appearance of the Jacquard fabric. Any remaining impurities must be eliminated.