The future of Luna and game streaming services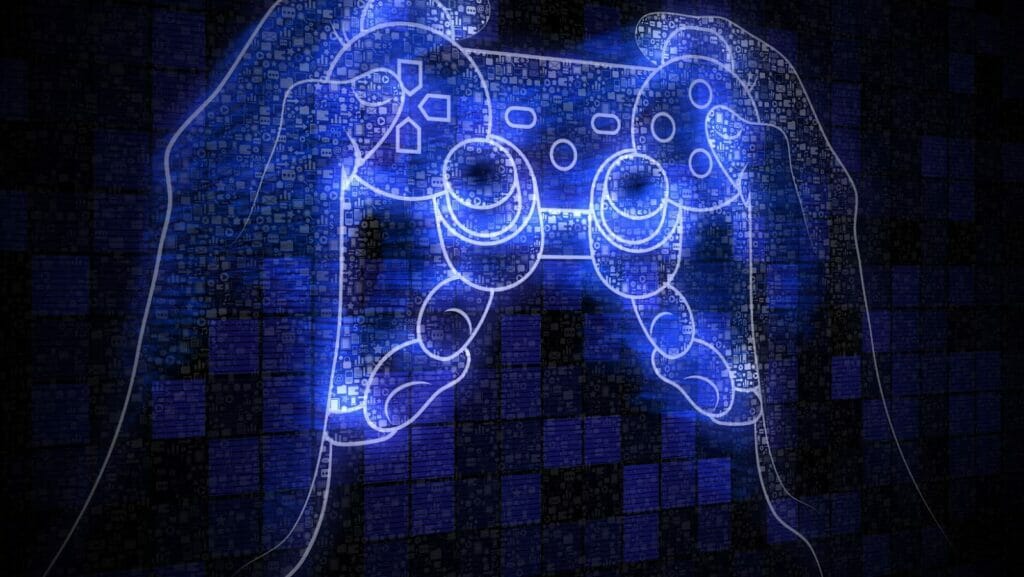 Gaming streaming services like Luna, Google Stadia, and Microsoft xCloud have opened up a world of possibilities for gamers worldwide. These services are set to revolutionize the gaming industry in more ways than one.
In this article, we will explore the potential of game streaming services, and go over the potential benefits and drawbacks they can bring in the future.
Definition of game streaming services
Game streaming services, sometimes called cloud gaming, are a digital media delivery service that allows users to access video games over the internet, without the need for game installation or a game console. Instead, the user typically accesses game streaming services via a web browser or an application on a compatible device, such as a smartphone or tablet. Game streaming services have become increasingly popular in recent years by allowing users to access games from different locations and devices with no physical download required.
Amazon Luna is one example of a game streaming service in the market. Being backed by Amazon and its cloud infrastructure, Luna has quickly gained traction amongst gamers due to its easy-to-use platform and competitive pricing model. Other popular streaming services include Google Stadia and Microsoft's xCloud.
The future of Luna and other game streaming services looks bright as more developers jump into this space and competition heats up. Despite some latency issues and certain drawbacks compared to physical media, these services offer an exciting opportunity for gamers who want convenience without sacrificing quality or performance. Analysts predict that the market will continue to grow in 2021 and beyond amid increased consumer demand for digital solutions across the gaming industry.
Overview of the current market
Game streaming services are gaining more and more traction in the gaming industry. Companies like Google Stadia, Microsoft's xCloud, and Amazon's Luna are all platforms released this past year which aim to provide gamers with a comprehensive solution for game streaming. Google Stadia, released in November 2019, was the first big player to enter the game streaming market. On the other hand, Microsoft was not far behind as it launched its cloud gaming service called xCloud in September 2020. In addition, Amazon also recently entered this space with their cloud-based game streaming service, Luna, released in October 2020.
As these new services enter the market, there is an ever-growing need for them to stay competitive and differentiate themselves from one another. However, many consumers fear that competition between these services could lead to a price war that would ultimately destroy both companies as each tries to undercut and outcompete each other.
For these companies to be successful in this space, they must develop unique features that offer gamers something others don't have. They also need to ensure their pricing remains competitive yet fair enough for customers and developers alike so that everyone benefits from their presence in the market.
By taking a closer look at the current market trends and what each platform is doing differently from its competitors we can get an idea of what kind of future lies ahead for these services as they strive towards domination in game streaming markets worldwide.
Amazon Luna
Amazon Luna is Amazon's new cloud game streaming service set to revolutionize how people game. Amazon Luna allows gamers to play on the go without needing a high-end gaming PC or laptop. Instead, it allows users to play their favorite games from anywhere with an internet connection.
This article will discuss the implications of Amazon Luna and other game streaming services for the future of gaming.
Overview of the service
Amazon Luna is a cloud gaming service developed and owned by Amazon. It provides on-demand, low-latency streaming for a wide range of games to customers through the Luna Controller, an Amazon Fire TV device, or PC.
Luna launched in U.S. regions in October 2020 with multiple game titles and support for popular streaming platforms like Twitch. This allowed gamers to quickly access games and create accounts without purchasing expensive gaming hardware or manually downloading software and data.
Aside from offering access to popular and new titles, Luna stands out thanks to its vibrant features designed to make gaming experiences more enjoyable including cross-platform play, support for Smart TV apps, controller mapping capabilities, parental controls, cloud saves (Sync Play), Cheat Mode (for game tilting), game chat options (Direct Call), and virtual options like voice comms.
Using Command line interface (CLI) with cloud storage APIs from Amazon Web Services (AWS), businesses can integrate Luna into existing hierarchies used by other services like Xbox Live or PlayStation Network seamlessly for stream integration across devices.
The future of Luna is looking bright considering its potential to revolutionize experiences within the world of video games and become an even more widely accepted platform than its competitors shortly as it could merge with other streaming services like Netflix as well as launch exclusive titles not available elsewhere such as Apex Legends from its studio projects.
Furthermore, thanks to Amazon's partnership with Ubisoft®, Luna players also have plenty of high quality AAA content to enjoy in the form of Assassin's Creed Valhalla through Uplay+.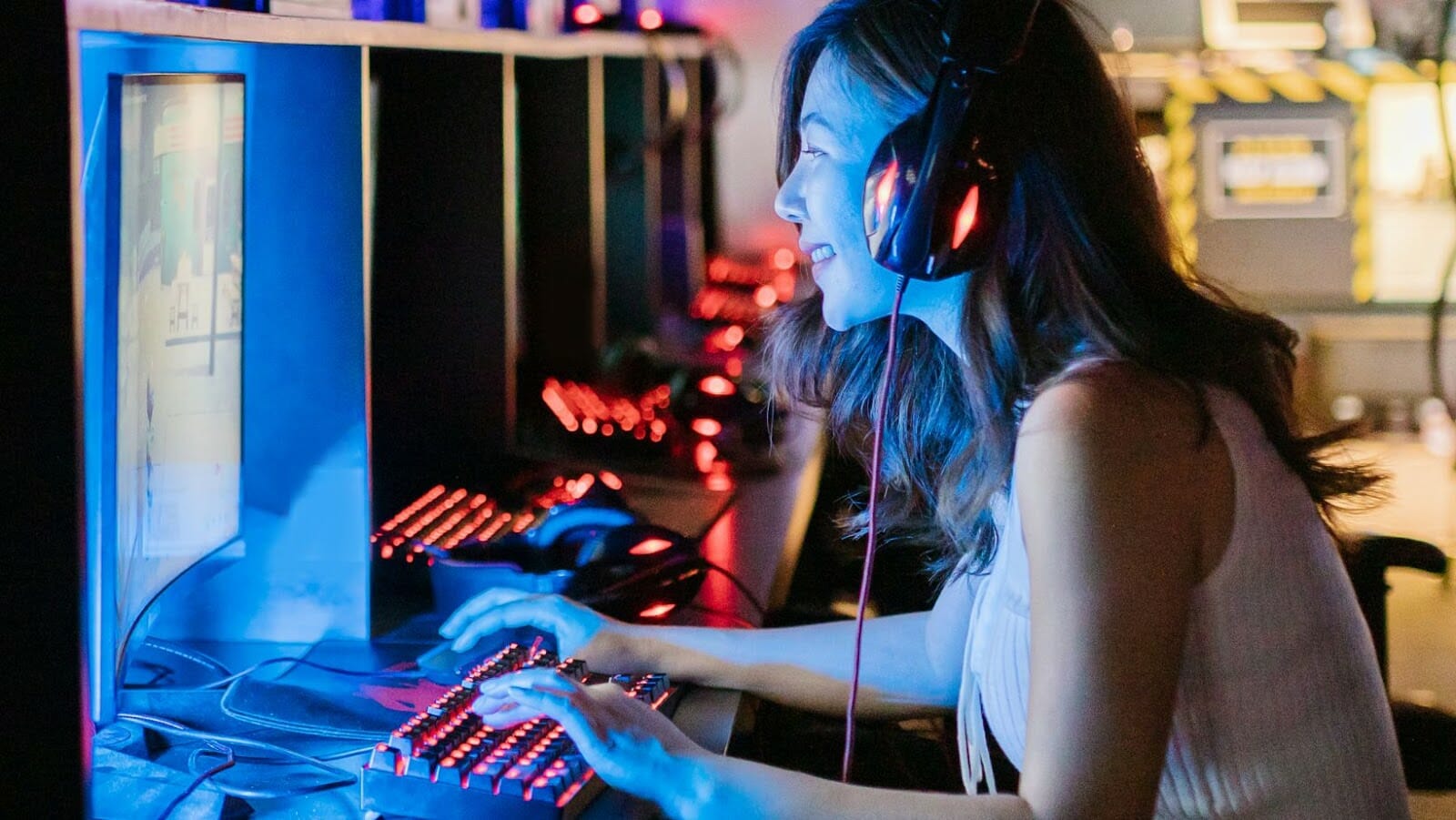 Advantages and disadvantages of Luna
Launched in 2020, Amazon Luna is a cloud gaming service allowing users to stream video games online. The platform is currently only available to select customers through an invite-only early access program. Amazon hopes Luna will become the next-generation of gaming platforms, replacing traditional console and PC models.
Like any other technology, Luna has advantages compared to other game streaming services and downsides that may limit its appeal. We'll explore some of the key pros and cons of Amazon Luna below so users can determine if it's right for them or not.
Advantages:
-Luna is powered by Amazon Web Services which provides high performance and low latency for a smooth and responsive gaming experience on devices with reasonable hardware requirements.
-The platform supports multiple game consoles and input methods including PC peripherals, Xbox/PS4 controllers among others via Bluetooth or USB connection.
-Amazon has committed to making Luna compatible with 4K resolution streaming in the future, meaning games can be enjoyed in all their visual glory from any device that supports 4K resolution output such as TVs or monitors.
-The use of cloud saves means gamers never need worry about losing their game progress due to game console failure or data corruption across multiple devices since saved games are all backed up securely in the cloud.
-Users will have additional incentive to join the platform with generous deals offered exclusively on Luna such as free games and discounts on popular titles at launch time.
Disadvantages:
-Currently, only select users have access to early versions of Luna. These versions lack support for 4K resolution streaming meaning gamers can only enjoy lower-resolution visuals until official launch times when support for 4K comes online.
-Amazon stated that they plan on launching exclusive titles natively optimised for Thursday but no release dates have been announced yet so there's no way of knowing when these will be available for play.
-Luna does not currently support modded content game downloads. Hence, players who are used to downloading and playing modded content are out of luck at this moment in time until content creators start creating mods specifically compatible with Amazon's platform.
Amazon's Luna game streaming service has lost a lot of games recently
With the recent announcement of Amazon's Luna game streaming service, other companies like Microsoft, Google, and Apple are also taking notice of the trend. In today's market, more game streaming solutions are being developed to offer gamers an improved gaming experience.
Besides Amazon's Luna streaming service, a range of other cloud-gaming services are available. These services offer users a way to reduce the amount of on-board hardware needed by playing their games in the cloud through streaming. Game streaming services use servers hosted by themselves or servers dedicated to game streaming within data centers, to host game streams for users worldwide.
The most popular and widely used game streaming service is Google Stadia, launched in 2019. It allows gamers to play more than 120 titles directly from their Chromecast Ultra device. In addition, the device includes various features that allow users to access their games quickly and with minimal lag. Stadia Pro subscribers also get exclusive offers, discounts and titles as part of their subscriptions.
Microsoft Xcloud is another popular choice for game streamers. It provides a wide selection of high quality video games that can be played on any Android device or via Xbox consoles or PCs running Windows 10. Microsoft has held onto some exclusives like Gears 5 or Sea of Thieves. Still, the most popular games are available online via Xbox Game Pass Ultimate, giving players access to over 100 titles on demand as part of their subscription.
Finally, PlayStation Now is Sony's answer to this quickly growing business market and is supported on PlayStation 4 consoles and PCs running Windows 7+. It offers a library with over 800 titles ranging from indie titles to AAA blockbusters as part of its subscription package.
Comparison of Luna and other streaming services
As a competitor to established game streaming providers like Microsoft's Xbox Game Pass and Google's Stadia, Amazon's Luna seeks to revolutionize the game streaming market by offering a range of features that cater specifically to gamers. But how does Luna stack up against other leading game streaming services? This article examines the benefits and drawbacks of different services to help you decide which is right for you.
One key area where Amazon's Luna differs from other providers is its pricing model. Whereas most other services typically require a monthly subscription fee of around $10 per month, Luna offers "Channels" which are separate subscriptions that allow players access to hundreds of popular titles in their respective genres; for example, there's the Ubisoft channel or the EA Play Channel. These Channels range from $5.99 to $14.99 per month, allowing gamers greater flexibility when budgeting their gaming budget. Luna also offers a cloud gaming service known as Luna+, which allows players access to a broader library at no additional cost – all for a flat rate of $5.99 per month.
A major benefit of using any streaming service is convenience—simply connecting an internet-enabled device and players can access games from anywhere at any time with minimal setup required before playing. While most services have this covered, Amazon aims to make convenience even easier by offering its own GameLift controller – allowing players connecting via PC or Fire TV devices quick access without any extra equipment needed – plus an upcoming mobile app that will activate by simply scanning your face on supported smartphones.
Finally, unique customization options available in some releases will be exclusive to customers who purchase them through Amazon's store – one area where Luna bests competitors like Stadia who offer limited ability for personalization within titles released on their platform.
When it comes down to it, there are plenty of options available depending on what type of experience you're looking for when it comes to game streaming – with each provider offering different benefits and drawbacks depending on what you prioritize in your gaming sessions… Ultimately it comes down to personal taste when deciding which service makes the most sense for your needs!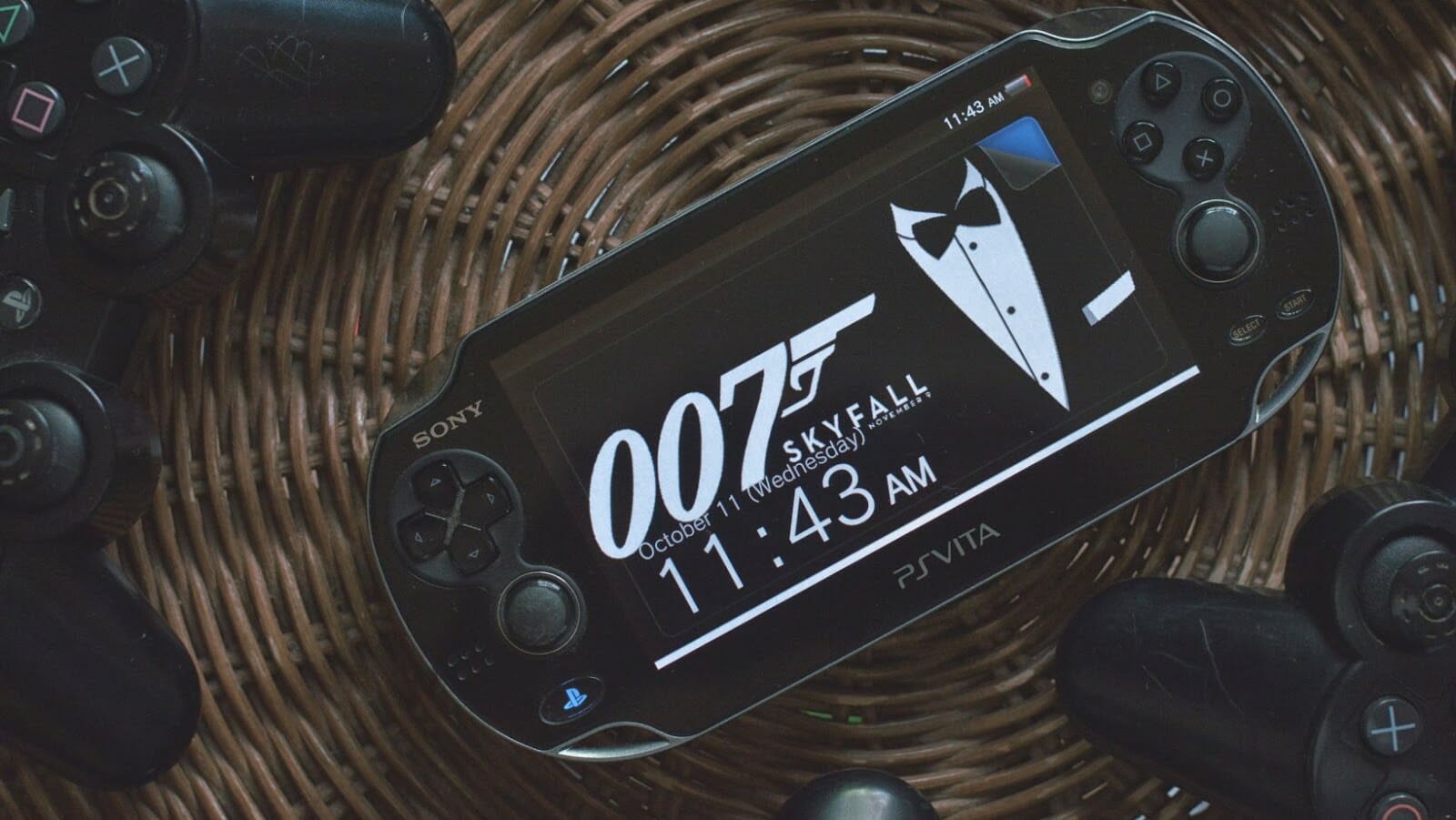 The Future of Luna and Game Streaming Services
With the rise of cloud gaming in recent years, more and more gamers are considering cloud gaming services such as Amazon's Luna. Luna promises gamers the ability to access various games from multiple PC and console platforms with a single subscription. But what does the future hold for game streaming services like Luna?
Let's explore the potential of Luna and game streaming services.
Predictions for the future of Luna
The future of Amazon's new game streaming service, Luna, is expected to be quite promising. Streaming games from multiple cloud servers at once provides an amazing opportunity for gamers to access a huge library of games quickly and efficiently. Plus, its fast loading times and ease of use ensure that users won't experience delays or lag as they enjoy their favorite games.
In addition to streaming capabilities, Luna also offers a subscription-based system allowing its users to rent games for a subscription fee. This system helps developers recoup their costs while helping gamers save money on game purchases. Thanks to the easy access that Luna provides and the ability to jump-start gaming sessions faster than ever, this feature could be the next big trend in gaming.
Regarding hardware support, Luna is already ahead of many other gaming services thanks to compatibility with most major TVs, laptops, desktops and phones. As long as developers are willing to code for it properly, Luna could become one of the leading platforms for game streaming services worldwide. In addition, this expanded support opens up new possibilities for developers who want their titles available on more devices than ever.
Finally, with its expanding library of third-party content from major publishers like Ubisoft and EA Games, Amazon's cloud-based game streaming service looks here to stay for years (or even decades) to come! As more companies join forces with the platform via partnerships or buyouts, we will likely see more innovation and disruption in the digital gaming world in 2021 and beyond!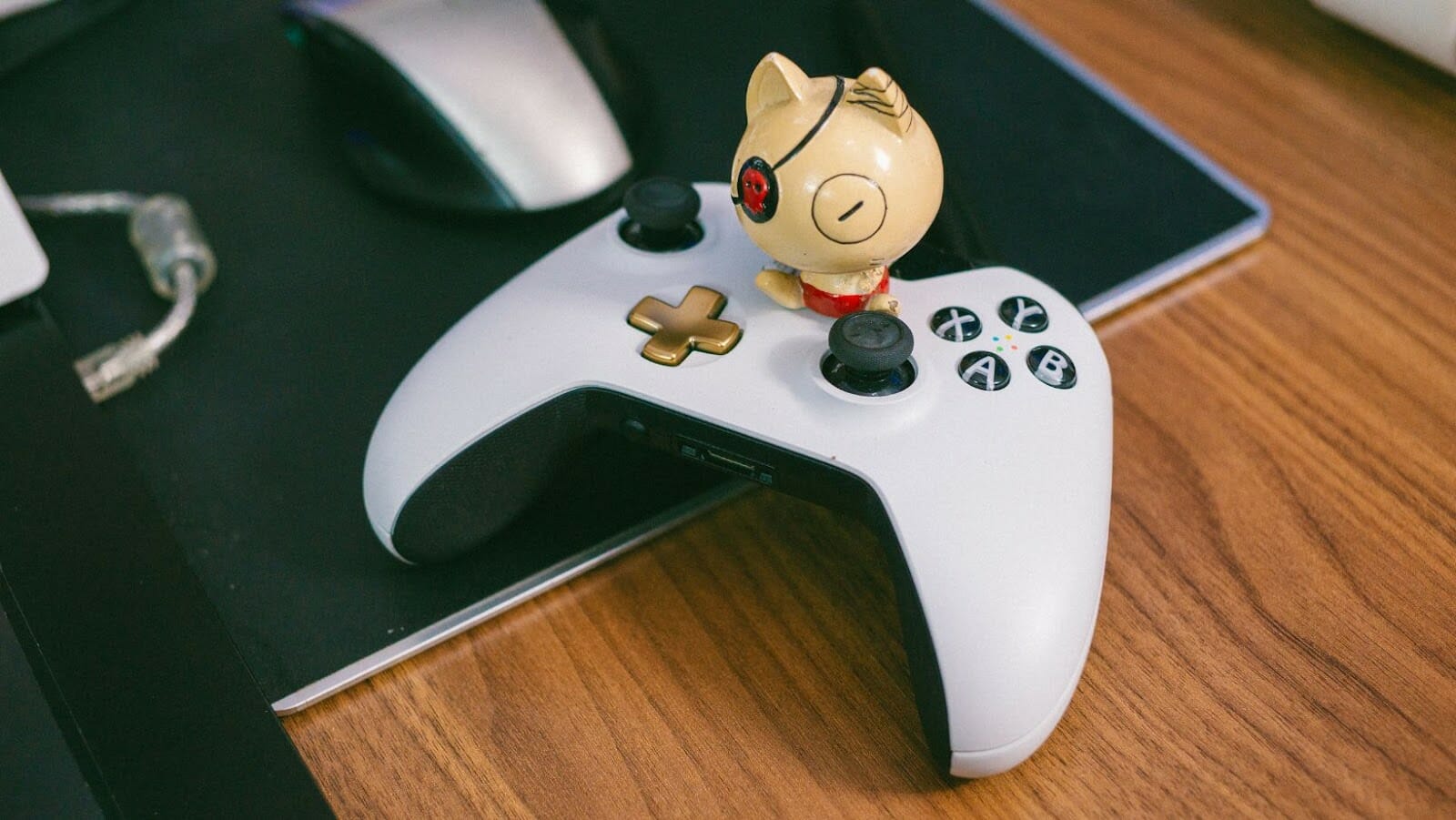 Predictions for the future of game streaming services
The rapid growth of cloud gaming services in recent years has prompted dramatic changes in the gaming landscape. Streaming services like Google Stadia, Microsoft xCloud, and Amazon Luna are altering the way players enjoy their favorite games and providing easier access to gaming anytime, anywhere.
Experts predict that cloud-based gaming will continue to rise as technology advances. With faster 5G speeds in more areas, game streaming services won't require as much bandwidth or data usage, allowing many more people to join the streaming craze. Furthermore, as AI-driven virtual reality technology becomes more prevalent, gamers can engage with their favorite titles like never before — with detailed and interactive 3D graphics that make the gaming experience seem realer than ever before.
The future of Luna and other game streaming services looks especially bright because of growing interest from established players and tech innovators alike. Companies like Google are investing heavily in new technologies such as machine learning and virtual reality that could revolutionize how games are streamed. In addition, innovations like Amazon's proprietary Project Tempo promise even richer experiences for subscribers when streaming; leveraging next-gen gaming hardware for ultra high definition visuals with minimal latency.
While it's premature to make predictions about the long term viability of Luna and other streaming platforms precisely, there is plenty of evidence that these new services have sizable potential to adapt to changing consumer behavior and remain competitive. With exciting advancements rolling out seemingly every day — it will be a thrilling ride watching the evolution of these digital arenas unfold!
Conclusion
The article discussed how Amazon's Luna game streaming service is a new and innovative way to access games from the comfort of your home. Luna is an ambitious project that could make game streaming more accessible and cheaper.
The article also explored the drawbacks of game streaming – potential issues with latency and bandwidth usage – while offering potential solutions to these problems such as improved hardware specs, better cloud tech, and better data centers.
Finally, it was noted that Luna is currently in its early stages of development and only time will tell if it succeeds or fails. At this stage in its development, there are many more questions than answers regarding the future of Luna and other game streaming services.
To ascertain whether this new technology has a future, further research may be needed on customer perception to better understand the opportunities for game streaming services in today's increasingly digital world.
"