The Environmental Impact Of Amazon's Business Model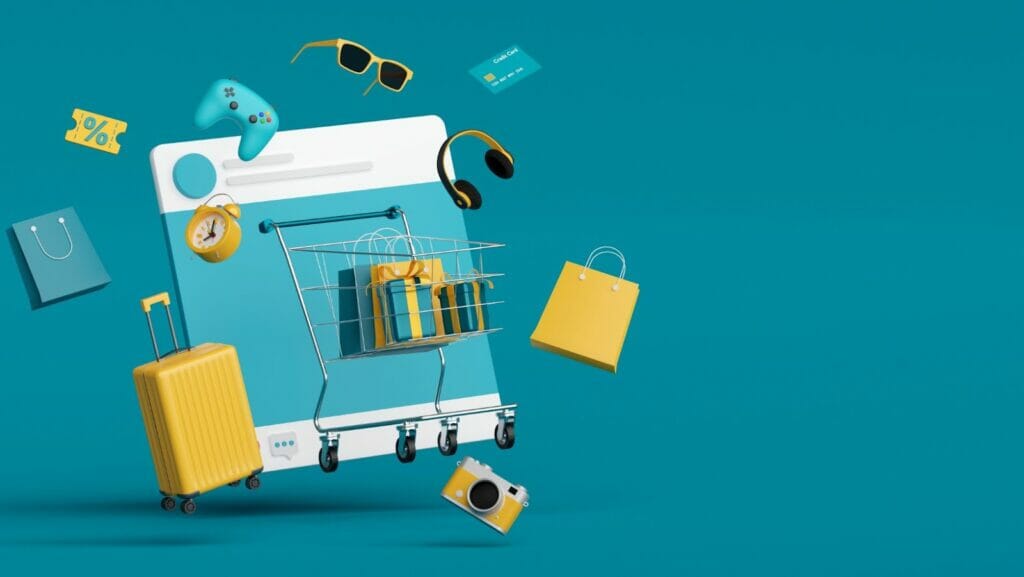 Amazon is one of the most influential companies of the 21st century. Its operation spans a vast web of interconnected services and products that have undeniably impacted the global economy.
However, one of the major concerns is the environmental impact of Amazon's business model. In this article, we will look at the environmental impact of Amazon and the climate change concerns it raises.
Overview of Amazon's Business Model
Amazon, an American-operated multinational technology company, is a leader in e-commerce and cloud computing services. The company has a popular business model that offers products by connecting customers and businesses to manufacturers, who in turn supply retailers to provide consumers with products they need or want. Amazon also offers digital products such as books, movies and music streaming; cloud management services; and subscription services such as Prime Video and Kindle Unlimited.
Amazon operates one of the largest freight networks within the United States. This expansive distribution system, along with its array of product offerings and customer service initiatives results in an increased demand on natural resources, in addition to increasing levels of carbon emissions that can lead to an altered climate trajectory.
This article will provide an overview of Amazon's business model, including its impact on the environment, its role in climate change, efforts made at sustainability initiatives, and overall social responsibility activities conducted by the e-commerce giant.
One of the biggest contributions to climate change is Amazon's reliance on fossil fuels for powering its vast network of warehouses and transportation.
Overview of Amazon's Environmental Impact
Amazon is one of the world's largest e-commerce companies and its global reach has huge environmental implications. Amazon's expansive supply chain and energy consumption, waste production, and the huge amount of packaging materials required by its business model all impact the natural environment.
One of the biggest contributions to climate change is Amazon's reliance on fossil fuels for powering its vast network of warehouses and transportation. For example, Amazon uses millions of gallons of fuel each year to transport packages worldwide, often using airfreight which has a significantly higher carbon footprint than other forms of transport. Additionally, Amazon's fuel demand indirectly contributes to emissions from sources such as oil extraction, refining and burning throughout the chain in which its products are produced, transported and consumed.
Alongside this are concerns about packaging materials used by Amazon; put simply, lots of plastic! Recent research suggests that between 2012-2018 alone, an estimated 5 billion tons of plastic waste was generated from e-commerce purchases like those made at Amazon. So, unsurprisingly, wrapping materials including bubble wrap and polyethylene packing peanuts make up a significant part of what needs to be recycled after your order arrives.
Finally, several reports have criticized Amazon over its labor practices regarding working conditions in their warehouses around the world — something which they are increasingly called upon to address as part of their wider corporate social responsibility commitments.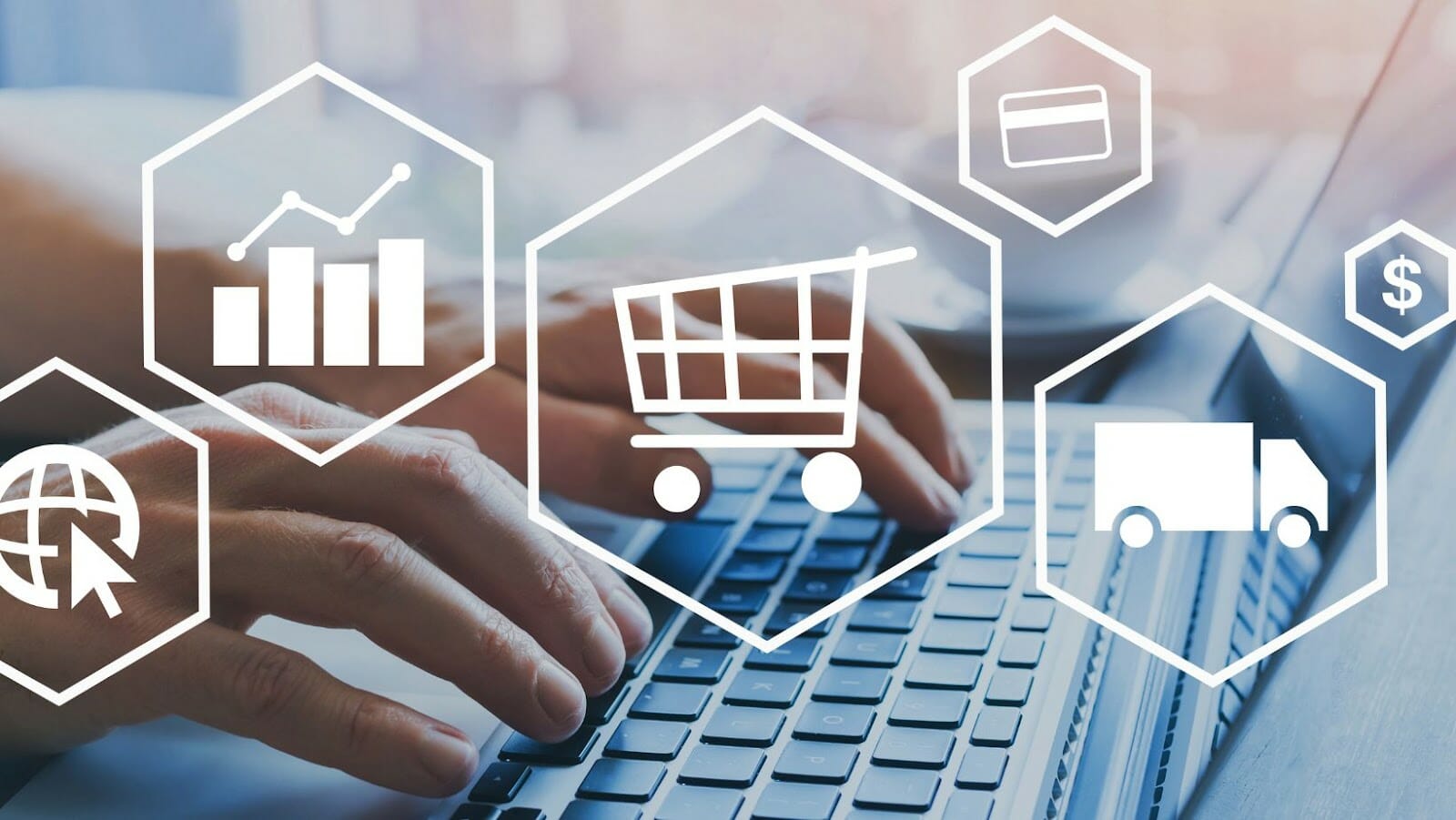 Amazon's Environmental Impact Delivers Climate Change Concerns
Amazon plays a major role in today's global economy and its business model has had a substantial environmental impact.
The direct and indirect emissions from Amazon's operations, both from its activities and from activities conducted by suppliers, are creating a large carbon footprint.
Let's look closer at Amazon's environmental impact and the climate change concerns it may be creating.
Sources of Amazon's Carbon Emissions
The sources of Amazon's carbon emissions are many and varied. The company's operations contribute to its business's potential climate change impacts. In addition, emissions from suppliers, customers and related partners can add to Amazon's climate impact.
In terms of direct emissions from Amazon itself, the 'Prime Now' delivery service has been identified as one of the company's major contributors to carbon pollution." This incredibly speedy delivery system relies on a network of vans and trucks running on gasoline or diesel fuel. Delivery within 1-2 hours is gaining popularity for customers but carries a hefty environmental price tag in its wake." As well as this, Amazon warehouses across the globe also require significant energy consumption for air conditioning and lighting purposes over their operating hours.
In terms of indirect sources, much attention was given recently to Amazon's associated suppliers who produce packaging materials for shipping out products ordered online by consumers. Unfortunately, this packaging is often made with plastic containing PVC, which emits large amounts of harmful greenhouse gases into the atmosphere when manufactured.
Lastly, associated partners may source raw materials necessary for creating products promoted through online stores such as Amazon. However, it has been acknowledged that some companies providing these raw materials do not always adhere to stringent pollution standards in their processes, which ultimately contributes to raising carbon dioxide levels in our atmosphere.
Amazon's Efforts to Reduce Its Carbon Footprint
Amazon recently announced an ambitious plan to reduce its carbon footprint by becoming completely carbon neutral by 2040, a move welcomed by eco-friendly advocacy groups and environmental activists.
By investing in renewable energy, increasing efficiency across operations and working to eliminate emissions associated with shipping products, Amazon is taking steps towards a more sustainable future.
Regarding renewable energy investments, Amazon has launched several projects globally including 18 solar farms, 105 wind turbines and several other projects totaling more than 3 gigawatts of electricity capacity that will be continually produced from renewable sources. In addition to these investments in renewables, Amazon is taking measures to increase energy efficiency across its operations, such as using LED lights for warehouse lighting and improving the efficiency of fire sprinkler systems. Another key component of Amazon's carbon reduction strategy is reducing emissions associated with shipping products. Through their Shipment Zero program, they have committed to achieving 50% net zero carbon shipments annually by 2030.
These actions alone will not erase all of the controversy surrounding Amazon's environmental record, but they are steps in the right direction towards reducing their significant carbon footprint. In addition, by making investments and commitment towards sustainability through initiatives such as Shipment Zero, businesses across all industries need to take responsibility for their environmental impact and work towards solutions that will benefit both people and planet alike.
Amazon's Impact on the Environment
Amazon's vast business model is having a major impact on the environment, both through its operations and those of its vendors. With Amazon's expansive global reach, its environmental footprint has grown to a vast and problematic size that raises concerns about climate change and the future of our planet.
This article will explore the environmental impacts of Amazon's business model and how the tech giant is responding.
Amazon's Waste Management Practices
As Amazon continues to grow and expand its services, the company must take responsibility for its environmental footprint. Amazon's waste management practices have been criticized for contributing to excessive carbon emissions and other environmental health concerns.
The company has come under fire from activists, who claim that its disposal of packaging materials, such as bubble wrap and polystyrene foam boxes, contributes to a large amount of plastic waste that is disposed of in landfills or worse. Additionally, they cite that Amazon ships millions of products every day – an activity that releases a large amount of carbon dioxide into the environment when aircrafts are used for transport.
Amazon's packaging solution team has sought to address this issue by developing eco-friendly packaging materials and alternative shipping methods with an emphasis on reducing excess waste. For example, the company offers customers reusable boxes as well as recycled cardboard mailers made out of materials such as paper mache boxes and corrugated cardboard wraps. It also uses recyclable air-pillow style packing material from the countries where it operates warehouses, thus reducing air pollution caused by traditional single-use bubble wrap or polystyrne foam packaging materials during international transport.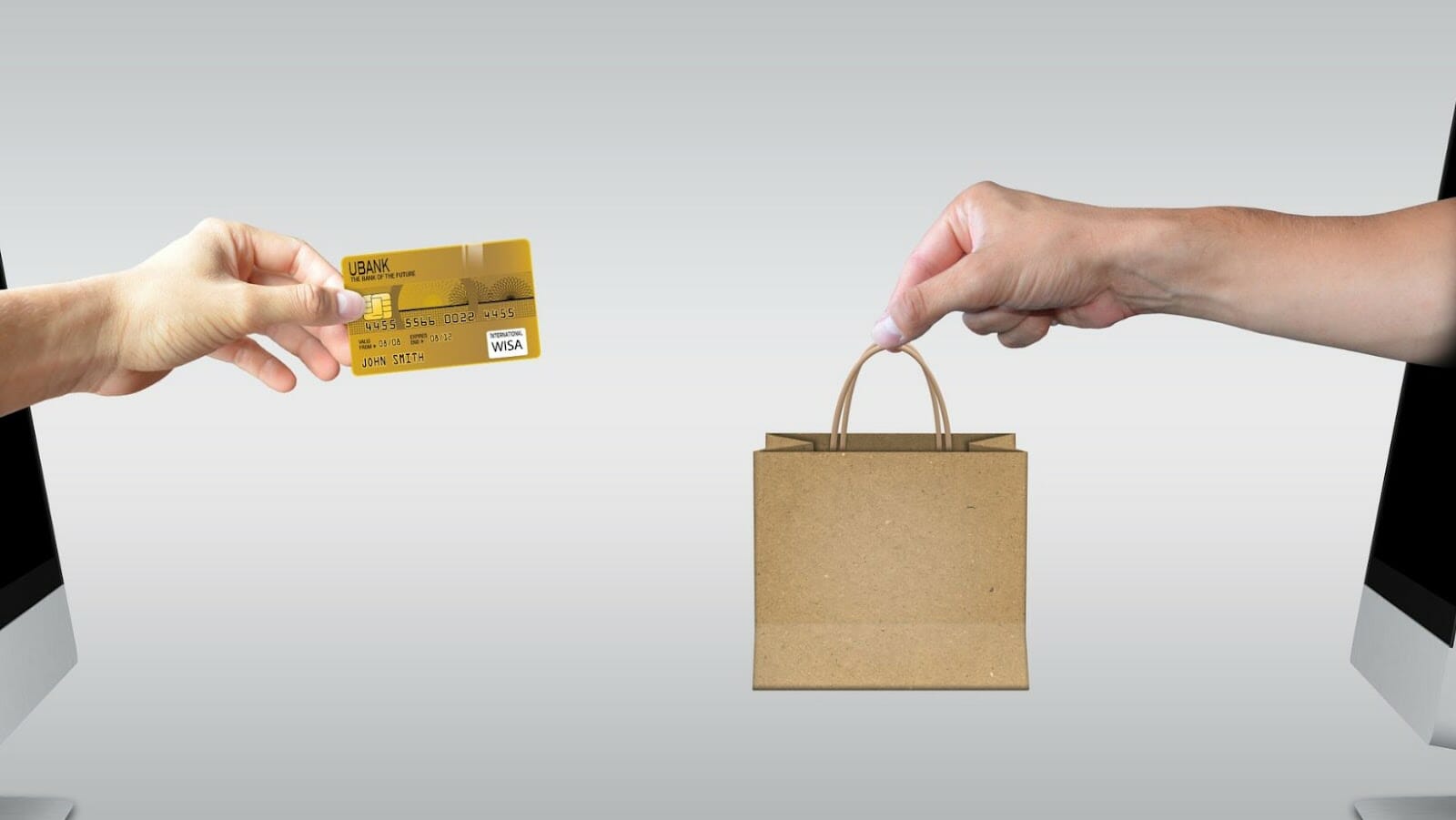 Also, in 2018 Amazon introduced their Frustration-Free Packaging Program to reduce plastic waste; this program encourages customers to repackage soft goods like vitamins, socks and clothing into a single box using fewer materials than are typically used in shipping multiple single-item boxes. This program has shipped over 500 million units without any additional packaging material unnecessary for product protection purposes.
Finally, some larger items are shipped directly from manufacturers or distributors instead of being rerouted through warehouses and sorted again at regional distribution centers before going out to customers – this reduces their carbon footprint associated with unnecessary fuel use during transport stages of the delivery process. While more needs to be done by Amazon regarding balanced waste management and more sustainable shipping processes; they have certainly taken strides in the right direction towards protecting our environment against climate change consequences caused by their operations.
Amazon recently announced an ambitious plan to reduce its carbon footprint by becoming completely carbon neutral by 2040, a move welcomed by eco-friendly advocacy groups and environmental activists.
Amazon's Deforestation Practices
Since the early 2000s, much of Amazon's profits have relied on deforestation practices. Some 400,000 sq kilometers (154,400 sq miles) of forest have been cleared in the Brazilian Amazon alone for timber extraction and soybean farming. This has resulted in increased levels of carbon dioxide released into the atmosphere and decreased the region's biodiversity.
Not only is deforestation to blame for affects on climate change and depleted biodiversity, but entities like Amazon are also held responsible for its part in illegal logging and controversial hydroelectric dams. Along with this, the illegal trafficking of animals out of their natural habitats and unsustainable practices such as plastic bottle production are seen as serious offenses connected to Amazon's current business model.
Though Amazon has promised to commit $10 billion to fight climate change by 2025, it still leaves a negative footprint on individuals and entire ecosystems that continue long after its logistical delivery services end. So it is no surprise that many environmental groups are calling for substantial changes within corporate offices and amongst suppliers.
Despite these pushbacks, the retail giant is moving forward with developing tools that rely heavily on big data that could potentially aide researchers in better understanding how deforestation around the world can be minimized through technological advances and artificial intelligence capabilities.
Amazon's Climate Change Initiatives
Amazon is one of the world's largest online retailers and is facing criticism for its environmental impact. Despite the company's efforts to pass on the responsibility of climate-friendly practices to suppliers, customers and workers, Amazon's carbon footprint is significant.
This article will explore the initiatives the company has taken to reduce its environmental impact, as well as assess whether these initiatives have been effective or not.
Amazon's Renewable Energy Goals
Amazon Web Services (AWS) is taking a proactive stance on its environmental impact by setting sustainability goals for its cloud-computing infrastructure. As part of these goals, AWS has committed to transitioning to 100% renewable energy across its entire global operations by 2025. This target reinforces the company's long-term commitment to reduce the environmental impacts of cloud computing and its focus on sustainability and responsibility.
As part of this goal, AWS has already achieved over 60% renewable energy use in 2020 and is looking at several sustainable methods to hit its target in the years ahead. Some of these methods include deploying long-term supply contracts; investing in renewable projects; providing financial incentives around renewable energy adoption; collaborating with industry partners; and engaging with companies with an active sustainability program.
Amazon's commitment to reducing GHG emissions has also led them to establish emissions offset projects through AWS Credits for Renewables program and purchase clean energy from wind and solar power plants in Texas, Virginia, Ohio and Illinois, among other states. Additionally, Amazon has introduced a Greenhouse Gas Calculator that lets customers easily identify the carbon footprint of their resources within Amazon's global network. By leveraging this calculator customers can better understand their contribution towards helping Amazon deliver on its climate change commitments.
Amazon's Climate Pledge
In 2019, Amazon committed to become carbon-neutral by 2040 and in 2020, the company launched the Climate Pledge. Amazon's Climate Pledge outlines its commitment to strive towards climate-friendly goals; the company intends to reach net zero carbon emissions by 2040, reduce emissions by 80% compared to 2015, and utilize 100% renewable energy sources by 2025.
To further back up its promise, Amazon created The Climate Pledge Fund, which provides over $2 billion worth of investment in ventures with cutting-edge solutions for addressing climate change. Additionally, the company has announced an integrated sustainability dashboard that offers users official data on Amazon's sustainability efforts relative to their consumption habits.
Additionally, through June 2020, the company has stored more than 357 million products in eco-friendly warehouses using recycled plastic and ecologically friendly packaging materials like corrugated paper–finding a system that will protect products and reduce waste. Finally, to maintain its progress on renewable energy use for itself and communities worldwide it has established substantial investments in solar projects across several states like Virginia and California.
As a premium member of RE100—a global corporate initiative dedicated to accelerating the transition to renewable electricity—Amazon actively pushes change towards 100% renewable electricity use across many industries worldwide. Through June 2020 alone, it achieved 56 percent of this goal with hydropower making up approximately 40 percent while other sources including wind energy make up 16 percent of electricity use worldwide.*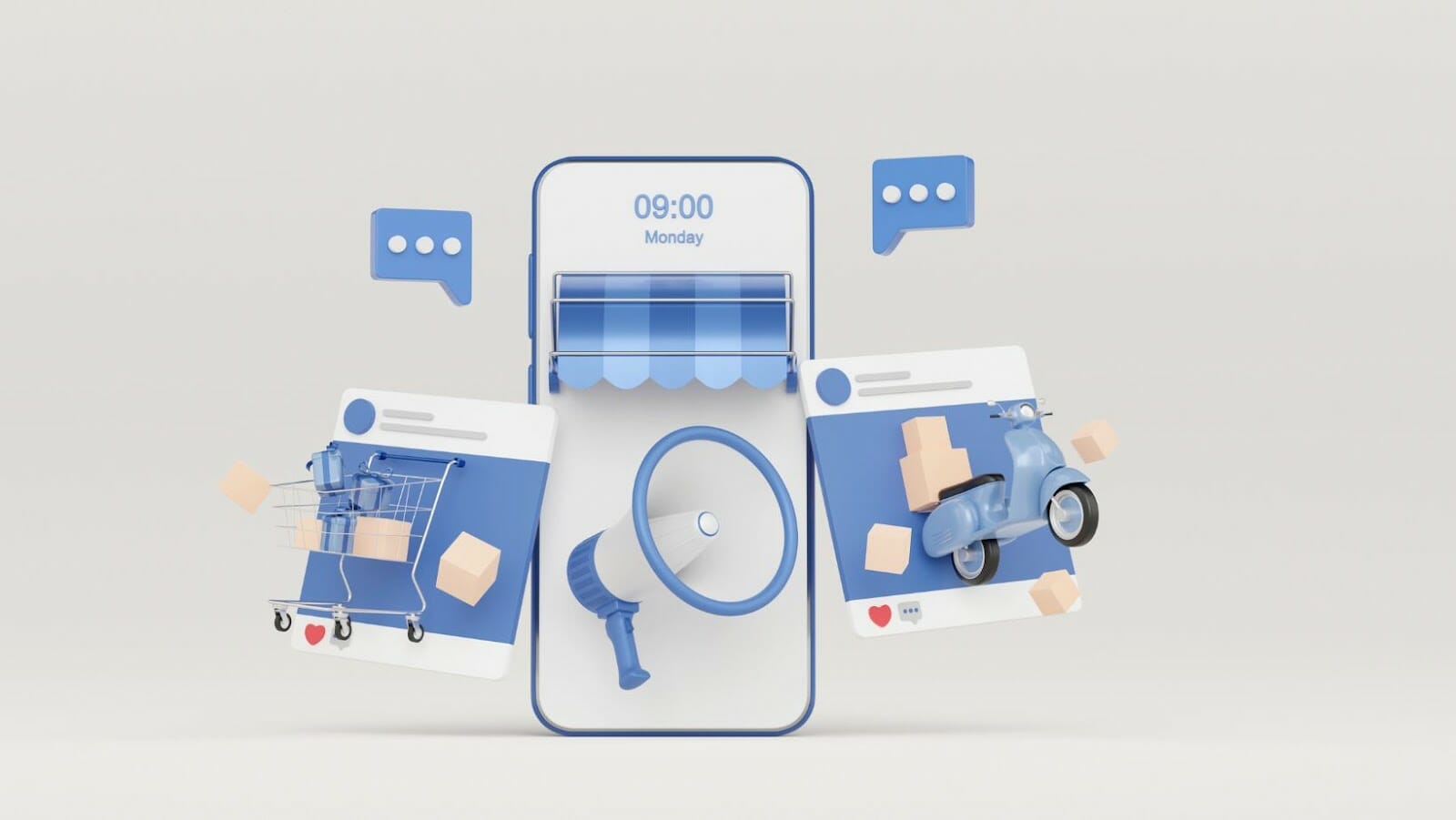 Conclusion
Amazon's business model has made it one of the world's largest companies but has also posed various environmental challenges.
Amazon's extensive logistics network, reliance on fossil fuels, and vast scale of operations all directly and significantly impact climate change.
In this article, we have explored the environmental impact of Amazon's business model, and the concerns that it raises.
Summary of Amazon's Environmental Impact
Amazon's business model is a major contributor to climate change. By focusing on delivery speed and convenience, Amazon has increased package shipments, generating demand for new warehouses, trucking services and other environment-damaging processes such as product packaging. In addition, the company's massive scale allows it to spread the impacts of its emissions across multiple suppliers, making it difficult for anyone to accurately track or isolate its contribution.
Amazon's carbon footprint is estimated to range from 44.4 million to 51.5 million tons per year—larger than most countries' total output—as reported in a 2019 study by the Environmental Defense Fund (EDF). This means that Amazon's direct emissions contribute more than 1 percent of global greenhouse gas emissions. Additionally, indirect emissions resulting from products and services sold on their platform add 2-3 percent of global GHG output into play.
Amazon's effects on climate change cannot be ignored. It is up to Amazon and its customers to prioritize sustainability initiatives like green shipping options to address this burgeoning problem before its too late. Amazon recently committed to becoming carbon neutral by 2040—almost two decades earlier than previously planned–and began transitioning all of its facilities to sustainable forms of energy such as wind and solar powered sources in 2020 as part of its Climate Pledge initiative. However, further steps must be taken for growth while ensuring environmental protection goals are addressed now and in the future.
Despite the company's efforts to pass on the responsibility of climate-friendly practices to suppliers, customers and workers, Amazon's carbon footprint is significant.
Recommendations for Amazon to Reduce its Environmental Impact
To minimize the environmental impact of its operations, Amazon has implemented various sustainability initiatives to reduce carbon emissions and decrease waste. To further reduce its environmental footprint and lead the industry in sustainable business practices, Amazon should consider the following recommendations:
– Reduce packaging waste by implementing reusable packaging materials across shipping centers and warehouses.
– Increase energy efficiency in data centers and infrastructure through renewable sources such as solar, wind, geothermal, or hydro.
– Invest in research and development of low carbon technologies for logistics and shipping processes.
– Continuously strive for minimal resource consumption per function delivered by suppliers.
– Engage suppliers proactively to promote the responsible use of natural resources for betterment of their local communities.
– Develop sustainability programs that reward customers for their responsible behavior with discounts or incentives when they buy ecofriendly products from Amazon.
– Increase transparency throughout the supply chain by providing relevant information (e.g., water usage) to ensure accountability at all stages of production.
By taking these steps towards creating a more sustainable business model, Amazon can show corporate stewardship while also positively impacting climate change concerns worldwide.
tags = Amazon Employees for Climate Justice, Measuring e-tail's effect on climate change, Consumerism contributes to impact, Changes could yield improvements, amazon amazon climate justice aws parlerpalmercnbc
amazon amazon justice aws parlerpalmercnbc