Quirky Sofas to Inspire, Amuse and Maybe Even Scare You a Little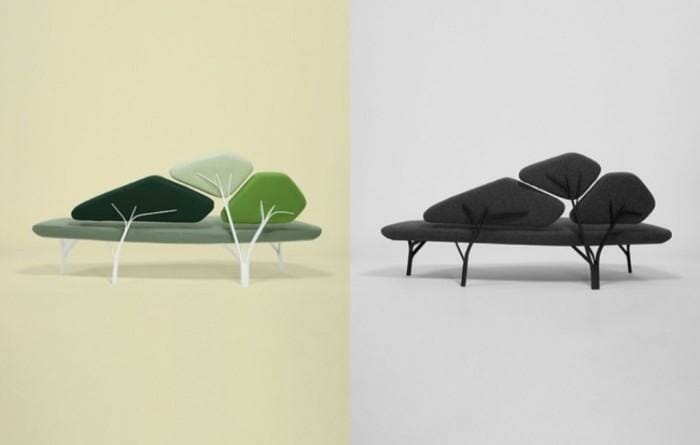 Furniture can be a very personal thing; we can grow attached to it – quite literally if it's comfy enough. Even the plainest sofa can hold sentimental value. But what about other furniture that's a bit more, shall we say, unique?
Sofa and chair museums show how trends have changed over the decades. They also display a lot of quirky furniture designs; whether their useable, comfortable or just art pieces is anyone's guess.
But if you're the kind of person that likes to be unique in your décor, here's a look at some quirky furniture that might inspire your next upholstery project or freak you out instead.
The Cow-ch, you know, like Couch?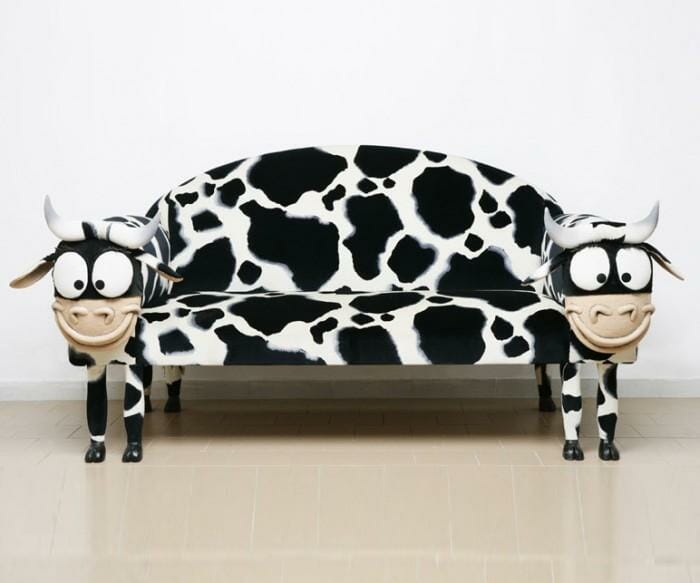 Why not start off strong with this particularly happy looking number. This cow inspired seat has swapped sofa legs for "sofa hooves" and would be ideal for an animal lover (assuming it's not made out of a real cow).
It wouldn't look out of place in a cowboy-themed bar. Kids might love it or run away from it.
In fact, if you got rid of the cartoony cows on each end (and maybe the hooves too), you'd get a nice, normal-looking cow-print sofa. This could be a good choice for reupholstering a sofa's covering and giving it a more exciting pattern. Animal prints, like a leopard, tiger and now cow, are a great choice for expressing an exotic style.
But maybe for this one, we should just take famous couch sitter Bart Simpson's advice and "Don't have a cow man".
Pucker Up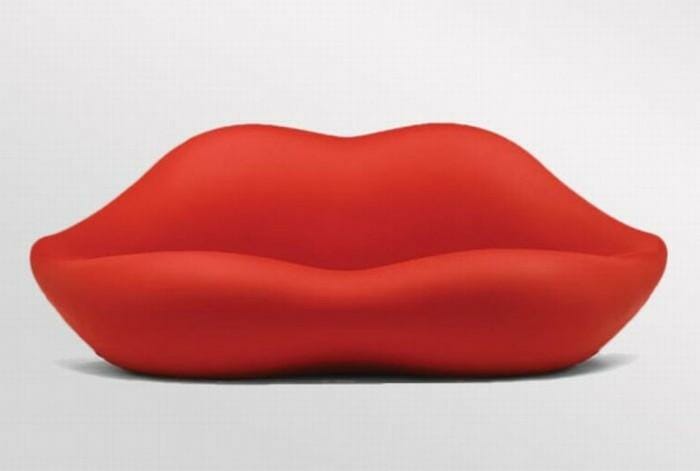 This lip-shaped sofa could be ideal for a Rolling Stones superfan as it resembles their famous logo (but without the tongue, we assume). In fact, it would suit someone going for a retro 60's inspired rock and roll aesthetic in general, or maybe someone who's just a big fan of romance? Pair it up with a lava lamp, a record player and a few psychedelic posters, and you could have a very interesting looking room.
Hopefully, the chair is as soft as it looks – and doesn't leave any lipstick marks.
Taking Sofa Legs, Feet and Arms Literally
Carrying on with the body part theme, some of the more "out there" designs for sofas and chairs include this one pictured above. Combining furniture parts with mannequins' arms and legs results in a bit of a freaky artsy effect.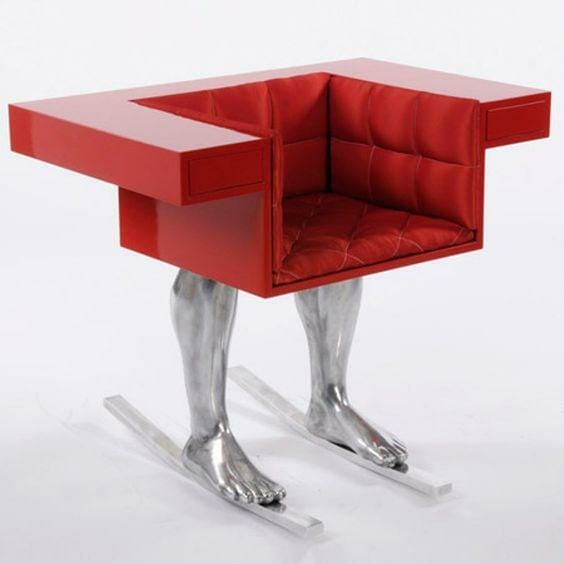 It proves you can make furniture inspired by anything; nature, animal patterns, human body parts, food and vehicles. Just don't use real human body parts or actual food; it won't keep.
This Isn't What I Meant When I Said I Wanted a Sofa with Wheels
If you can have a race car bed as a child, why not have a car inspired sofa as a grown-up. Perfect for motor enthusiasts who hate being away from their car. There're lots of different cars to inspire lots of different hybrid sofas, from vintage to sports cars.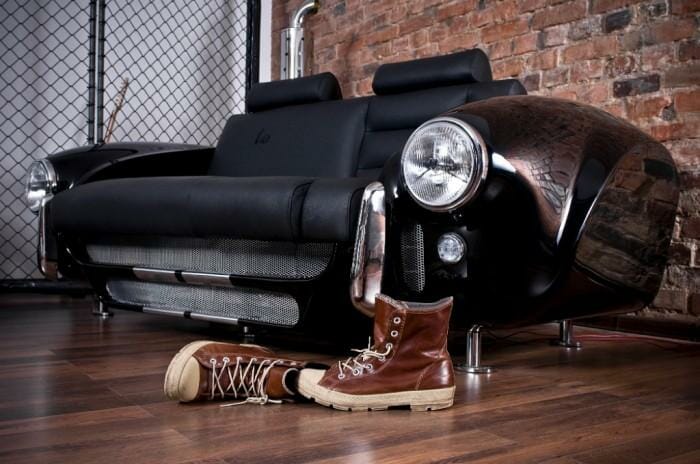 Fun fact, Kramer from Seinfeld had a couch that looked like the back end of a blue 1957 Chevrolet, complete with white leather seats. Perfect for a 50's diner-style vibe.
Some of these car sofas have wheels, but they don't work, so you don't have to worry about your sofa driving off. It won't be so fast (sorry).
Foodie Furniture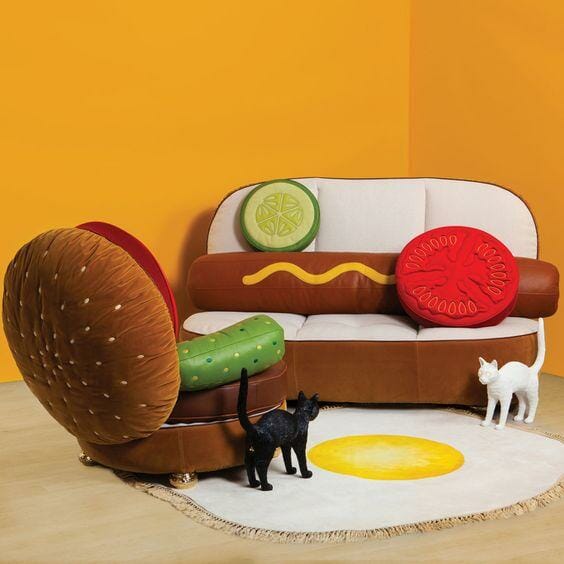 A lot of these highly stylised sofas wouldn't look out of place in a restaurant or bar, and this burger chair and hot dog sofa are no exception. Whilst you probably won't want a sofa like this in your living room, always tempting you to order a takeaway, the tomato and cucumber pillows could inspire some fun themed pillow purchases for your existing sofa. The lumbar sausage pillow looks good for your back too.
Seats Inspired by Nature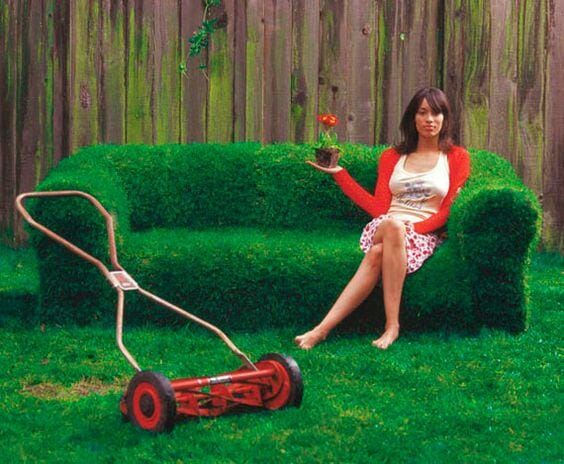 You don't have to mow a sofa out of real grass, but using artificial grass or similar green material would be perfect for a nature lover or for garden furniture. You could even take inspiration from this and make your next sofa a gorgeous green colour.
Be Different
Hopefully, you haven't been too scarred by some of these sofas. Remember, the inspiration you take from these sofas doesn't have to be literal (unless you want to); it could be something as simple as being inspired by the colour scheme or material.