Pros and Cons of Painting Ceiling Same Color as Walls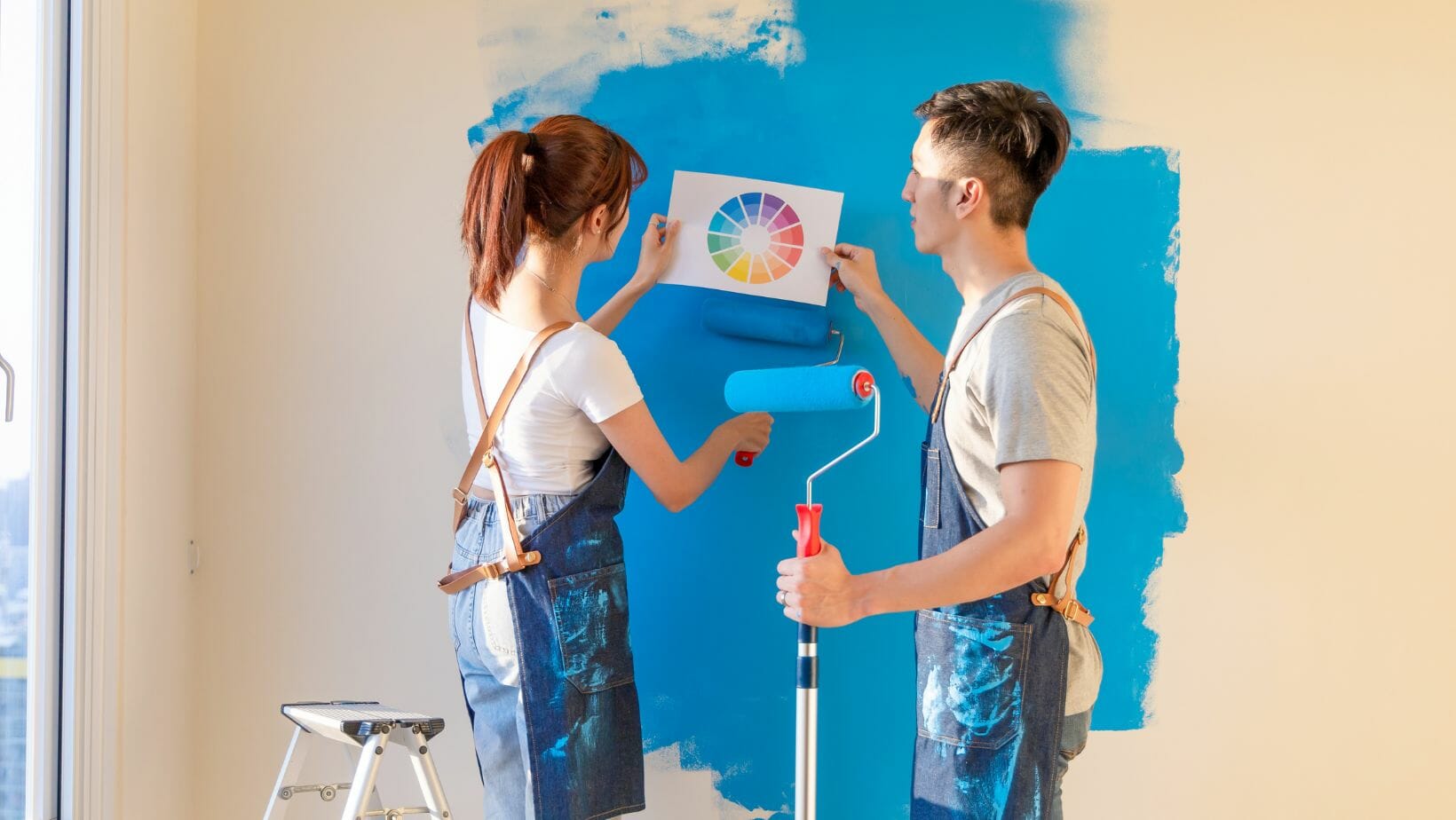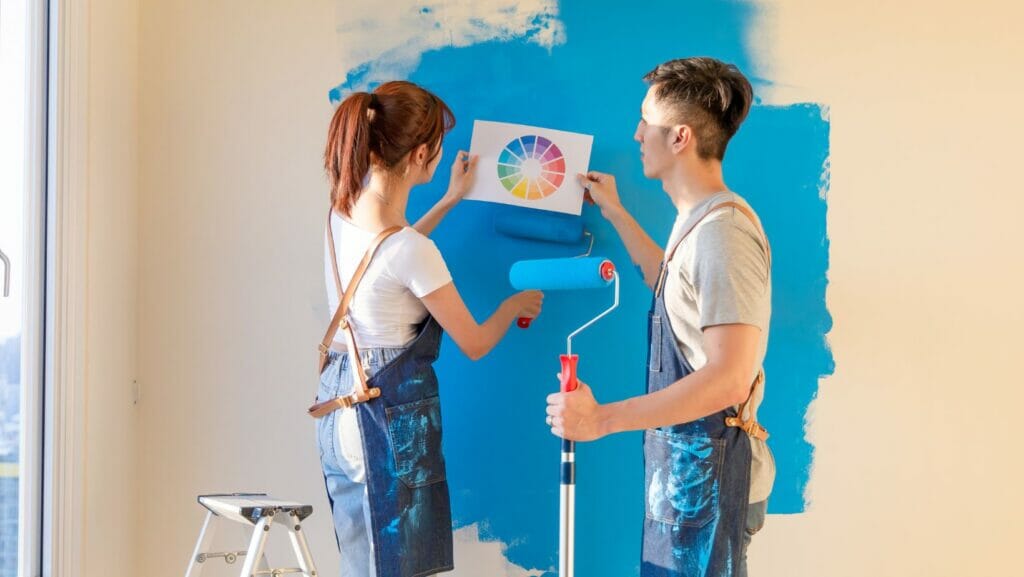 Sure, it's easier to paint the walls and ceiling the same color for a more seamless look, but there's more to consider than simply saving time! In today's blog post, we'll explore some of the pros and cons associated with using the same paint color on both your walls and ceilings.
Paint the ceiling the same color as the walls Professional
Painting the ceiling the same color as the walls offers a sleek and professional look. If you go this route it will create a visual continuity in your space, making it seem larger and more cohesive. It can also help to limit distractions in rooms with higher ceilings, as bright or contrasting colors on the ceiling can draw attention away from other elements in the room.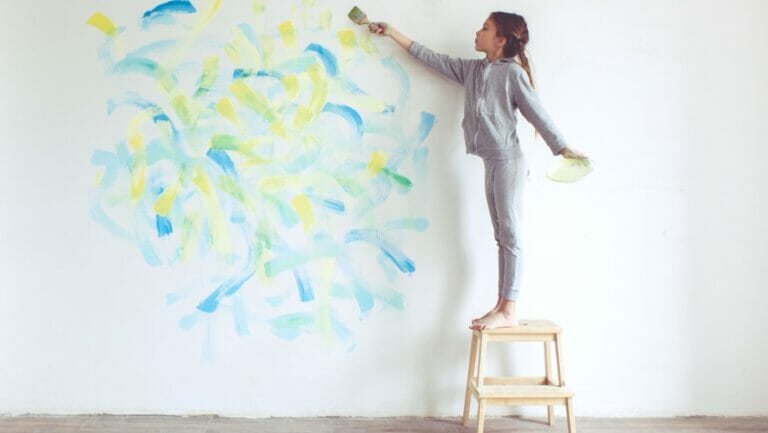 On the other hand, painting the ceiling a different color eliminates any lines between walls and increase the sense of height by making distinct planes that divide up the height of your room. This tactic may be more visually interesting if you have really wide walls — say if they're more than 5 feet across — by allowing different textures or colors to divide them up at various heights. Additionally, painting your ceiling in lighter tones than your walls helps give focus to other decorative details such as artwork or window treatments that adorn your walls and might otherwise appear too subtle against one uniform backdrop.
Paint the ceiling the same color as the sinkWalls
Painting the ceiling the same color as the walls can create a more contemporary and airier look in a room. It eliminates the need for multiple colors, creating a seamless transition from one wall to another and overall enhancing the visual appeal of the space. Utilizing light colors on both walls and ceiling can make a room appear bigger and brighter, creating an environment of tranquility and relaxation.
On the downside, bathrooms with high humidity are not ideal for painting both walls and ceilings with the same color. Materials such as plaster or gypsum board that are often used in bathrooms tend to absorb humidity which will cause color differences between walls and ceilings over time as they expand/shrink at different rates due to changing conditions inside the bathroom. Furthermore, painting ceilings with lighter shades than walls may be preferable in terms of energy-efficiency since it reflects more light back into space than darker shades do.
Painting the ceiling and walls of the villa
Painting the ceiling and walls of a villa, residence or apartment in the same shade is an increasingly popular decorating trend. This can create a striking, uniform look that can be visually appealing while at the same time providing a soothing atmosphere and highlighting the shapes in your space. There are pros and cons to consider when taking this approach so it is important to research and weigh these carefully before making a decision.
Pros:
– Creating a unified overall effect with one paint color for both tbe ceiling and walls will add continuity and visual flow to any room without breaking up any line of sight paths with other colors.
– Painting both surfaces in the same paint color will make small spaces appear more spacious, since different shades on these two elements can create separation which can reduce optical illusion of size in a room.
– Using one consistent color on the ceiling and walls opens up possibilities for furniture design, as homeowners can choose furnishings, fabrics, rugs or window treatments with any combination of colors or shades they desire.
Cons:
-For rooms with vaulted ceilings, painting both surfaces in one color could close off the feeling that there's something special about this high point composition-wise. In some areas where homes have original arches or painted trims it might not be advisable to cover them up by getting an all over "paint job" as this could mean losing some character value.
-Though painting your ceiling and walls in one shade creates great uniformity it could also make ceilings appear lower if dark colors are chosen for this purpose due to how light behaves differently on objects at different heights when exposed to it from different angles – generally darker colors otherwise employ shadows effect which has additional 'pulling' potential downwards when used on horizontal planes like those of ceilings.
What color are the ceilings that are higher?
The general rule of thumb is that if ceilings are 8 feet high or higher, they should be the same color as the walls. If ceilings are lower than 8 feet, a lighter color can be used to give the illusion of height. The lighter shade also has the advantage of mitigating any potential problems with glare or shadows.
It is important to note, however, that some rooms have architectural details such as beams, soffits and pillars that may benefit from different colors being used in those areas. This can create an attractive contrast and make these room elements even more noticeable. Painting these higher areas with a rich semi-gloss paint will add sparkle and sophistication to your décor.
Therefore, it may be beneficial to consult with an interior design specialist before making a decision about what color you will use on all ceilings in your home, regardless of their height. An expert can help you determine which option will work best for you given your individual needs and preferences as well as the overall aesthetic you are trying to achieve in your home decorating project!