Parts of a Fireplace Explained with Diagram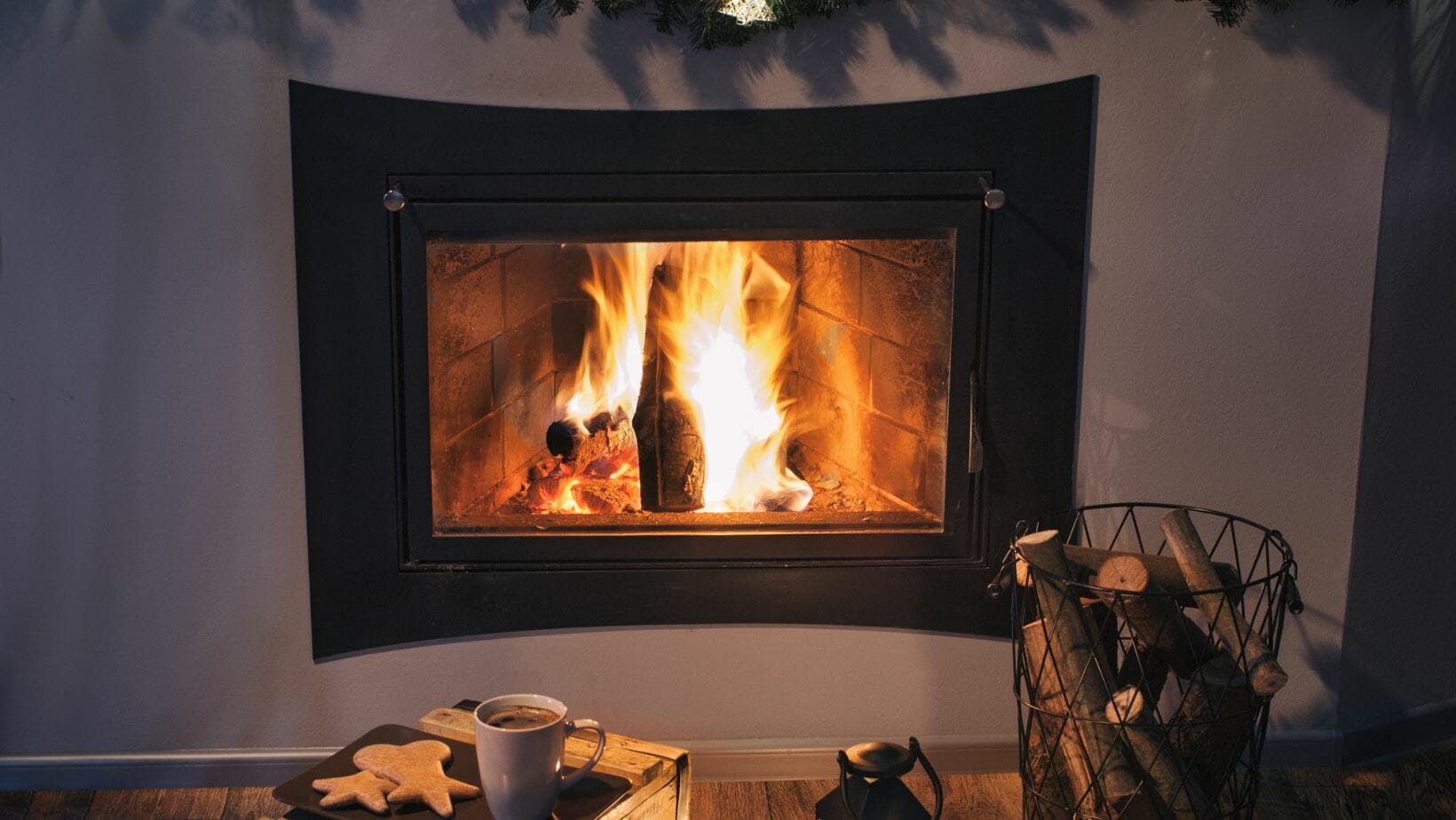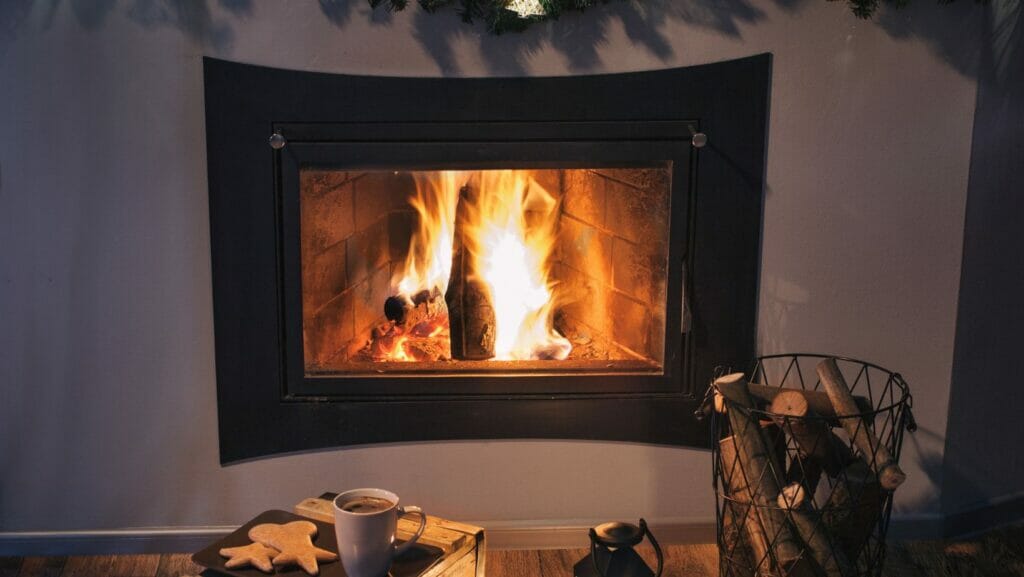 Parts of a Fireplace Explained with Diagram
In this blog we will be taking a deep dive into the inner workings of your cozy winter accessory, the fireplace. Get ready to learn all the parts of a fireplace and how they come together to give you warmth and comfort when the temperatures start to dip. So grab a hot beverage and let's get to it!
Fund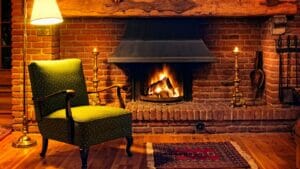 The most important part of a fireplace system is the foundation, which provides a base for the entire structure. The first step in building a fireplace is to ensure that the foundation is level and fully capable of supporting the weight of the fireplace. The type of foundation chosen should be appropriate for the type of fuel used, whether it's natural gas, propane or wood. If using brick or stone material, it must be set properly and sealed against moisture.
The firebox is typically composed of three walls—a back wall, side walls and a floor—enclosed in bricks or fireproof materials that can withstand high heat. Fireboxes can also come pre-constructed in metal frame kits if you plan on installing your own wood burning stove. The size will depend on your particular model as different units require different sizes for combustion efficiency.
The chimney creates an outward draft so smoke can be pushed up and away from the home. It should have enough capacity to accommodate any expected output from barbeques, furnaces or other appliances connected to it. Before buying any parts for your fireplace installation project, make sure that the chimney's diameter size matches that of your chosen unit's flue collar size and venting requirements for proper function during operation.
A mantel serves as a decorative layer over the face of your fireplace and usually frames out its overall appearance with style fitting to your home's decor. Whether built appropriately or constructed as DIY project by hand, mantels come in many shapes and sizes as detailed in your model instruction manual regarding fuel source certification information specific to each appliance type."
Stove
A wood-burning stove or fireplace insert is a great way to provide heat during colder months, but there are many distinct parts that need to be understood for proper care. Here is a breakdown of the essential pieces of a wood-burning stove – along with a diagram of each part – that you should know if you're considering an upgrade for your home.
Stove: This metal box serves as the base unit and houses all parts of the system. It contains insulation and heat reflective material within the walls to keep it running efficiently. The exterior is typically made of heavy duty steel or cast iron, giving it unmatched durability and strength. Most models also include doors that open so you can access its interior where logs are stacked and burnt.
Grates: Grates provide ventilation beneath the logs in your stove and allow fire to circulate while keeping embers contained in one area at all times. These come in several different sizes and styles, including expanded metal grates, cast iron grates, slotted grates, and drop-in grashes for venting shavings or ash from the bottom of your wood burner or insert.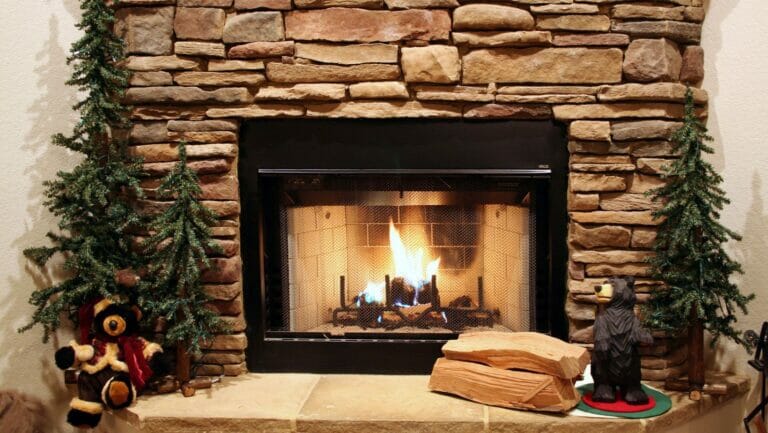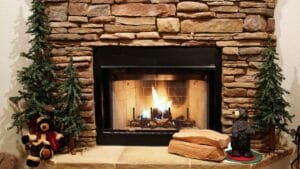 Air Intake Dampers: This lever operates from the outside of your stove's body to control how much air comes into at any given time throughout combustion events. When closed, less oxygen enters; which means a slower burn that produces more creosote buildup in chimney liners (a safety hazard). When open all the way, fires burn hotter – but you also use up logs much faster!
Facing: The facing is what surrounds your wood burning system; everything from brickwork/stone/tile to artwork panels (depending on model). Its purpose is both aesthetic appeal as well as protecting adjacent walls adjacent against excessive heat exposure when stoves burn at their maximum potentials.
Topper or internal fire
The topper or internal fire is a decorative feature commonly found in traditional fireplaces. It sits in the upper part of the fireplace's chamber, just below the opening and provides an aesthetic flare to your home. Its purpose is to hold and light wood or coal that adds to the natural beauty of a lit room. The internal fire can be made of stone, brick, or metal and can come in an array of shapes such as an arch, mantle, globe, half-circle, rectangle or oval. They come in a variety of materials including ceramic tiles, granite and marble and can feature intricate detailing which helps add character to your home's living space. When selecting an ideal internal fire for your fireplace it's important to make sure it fits within the overall width and depth measurements so that it not only looks great but also functions properly.
External stove
An external stove is a fireplace appliance that is installed outdoors as either a freestanding masonry structure or an insertable model. This type of fireplace is usually used to provide heat and cooking functionality. They are typically fueled by wood, charcoal, or natural gas, although some models allow for other types of fuels such as kerosene.
External stoves come in many different sizes and configurations, including full-sized masonry walls and smaller inserts. Masonry wall constructions are extremely durable and capable of providing long-term burning performance — making them suitable for use over long periods of time under normal conditions. Inserts also offer a wide range of design options for outdoor fireplaces ranging from small models that can be used to provide additional warmth in an existing outdoor living area to larger units that can be installed into built-in metal housings for added flexibility.
The exterior parts of an external stove include the decorative mantelpiece on the outside (typically made from metal, stone or brick), the chimney flue which helps draw smoke out of the unit, air vents to control airflow and combustion gases, ash remainders which contain hot coals, and the firebox which houses the burning element — either wood logs or artificial gas logs. Other essential components include tempered glass panels and screens that protect users from direct contact with sparks and flames, grates inside the firebox which elevates logs off the floor so they can burn evenly with greater heat efficiency, thermometers for monitoring temperatures at all times during operation as well as timers for automatic shutoff. Finally there are dampers which act as a sort of "throttle" allowing burning gases from within to be adjusted according to individual preferences related to comfort level or intensity level desired during operation.