Keeping Your Office Safe: The Advantages of Security Doors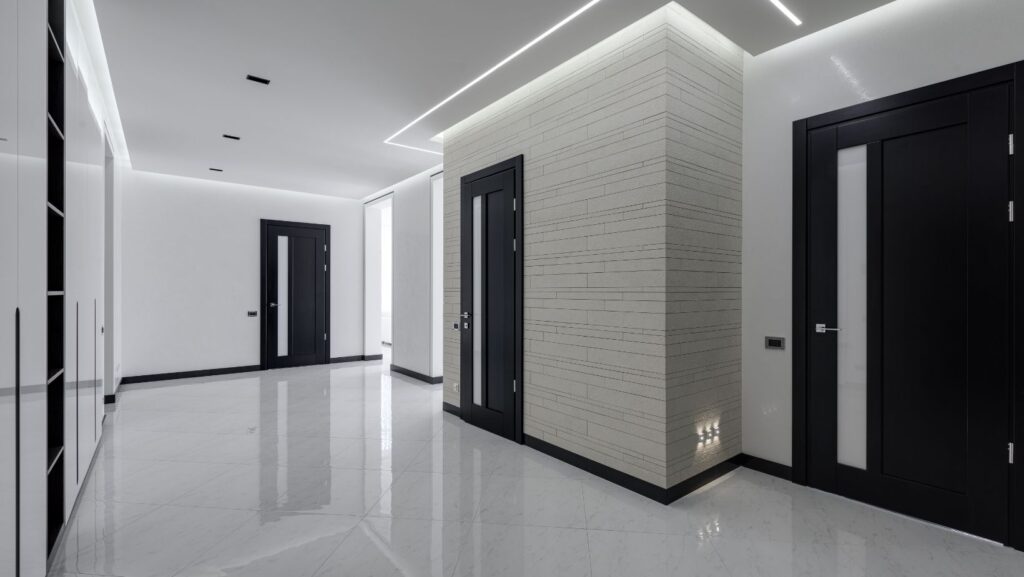 In addition to their practical purpose, security doors significantly impact productivity, aesthetics, and security within office spaces. They are the first line of defense, and how they are installed can be the ultimate factor in getting the best security doors front door for the office. This article digs into the transformative power of office doors, exploring their diverse types and their profound influence on employee focus and first impressions. By understanding the significance of these often-underestimated elements, you can enhance your business environment and propel your organization to unprecedented success. Continue reading to uncover the invaluable insights that lie ahead.
1. Perfect Security Doors for Offices
A. Steel Security Doors
Steel security doors are highly recommended for office environments due to their exceptional strength and durability. These doors are constructed using heavy-duty steel, making them resistant to forced entry and providing reliable protection against potential threats. Steel security doors often feature reinforced frames, multi-point locking systems, and advanced security features such as anti-drill plates and high-security locks. Companies like MaxiDoor offers many classes for their steel doors, including safety doors class 3 and 4, along with security door class 2, 3, and 6 for their customers.
B. Steel Glass
Security door glass offers a combination of security and aesthetic appeal, making them a popular choice for office settings. These doors are constructed using a composite material reinforced with glass fibers, providing high strength and durability. These doors can be customized to match the design and branding of the office while still offering excellent security features, such as reinforced frames, multi-point locks, and impact-resistant glass inserts.
C. Wood Composite Security Doors
Wood composite security doors are an excellent choice for offices seeking a balance between security and natural aesthetics. These doors are constructed using a combination of wood fibers and synthetic materials, offering the appearance of traditional wooden doors while providing enhanced security features.
Wood composite security doors often feature reinforced cores, anti-tamper systems, and high-quality locking mechanisms.
D. Aluminum Doors
Such doors are utilized on the entrance and similar areas as they are created with a glass surface that has to be taken care of throughout time. Such partitions are made of many materials with the best design, functionality, and strength in mind. Such doors are suitable for interior environments that include schools, houses, hospitals, or similar facilities where it is essential for customers to feel secure and safe.
2. Essential Features in Security Doors for Offices:
A. Access Control Systems
To ensure authorized access and restrict entry to designated areas, security doors for offices often incorporate access control systems. These systems can include keycard readers, biometric scanners, or keypad entry systems, providing an extra layer of security and facilitating efficient access management within the office premises.
B. Fire-Rated Properties
In the event of a fire, having fire-rated security doors in offices is essential for the safety of employees and the protection of assets. Fire-rated security doors are designed to withstand fire for a specified period, preventing the spread of flames and smoke between different areas of the office. These doors are typically equipped with fire-resistant materials, intumescent seals, and self-closing mechanisms.
C. Soundproofing
Office environments often require a certain level of privacy and noise control. Security doors with soundproofing capabilities help create a quieter and more productive workspace. These doors are engineered with acoustic insulation materials and specialized construction techniques, minimizing sound transmission and creating a more comfortable working environment.
3. Door Design Options for Offices
A. Contemporary Designs
Contemporary door designs are popular for offices seeking a modern and sleek aesthetic. These designs often feature clean lines, minimalist hardware, and a combination of glass, metal, and wood. Contemporary doors can complement various office styles, creating a professional and sophisticated atmosphere.
B. Traditional Designs
Traditional door designs offer a timeless appeal for offices with a more classic or traditional ambiance. These doors feature ornate details, intricate moldings, and rich wood finishes, adding a touch of elegance and sophistication to the office space while maintaining the necessary security features.
C. Customized Designs
To align with an office's unique branding and design requirements, customized door designs offer a tailored solution. These doors can be customized regarding materials, finishes, and hardware and even incorporate company logos or patterns. Customized designs ensure that the security doors blend seamlessly with the overall office aesthetics while providing optimal security.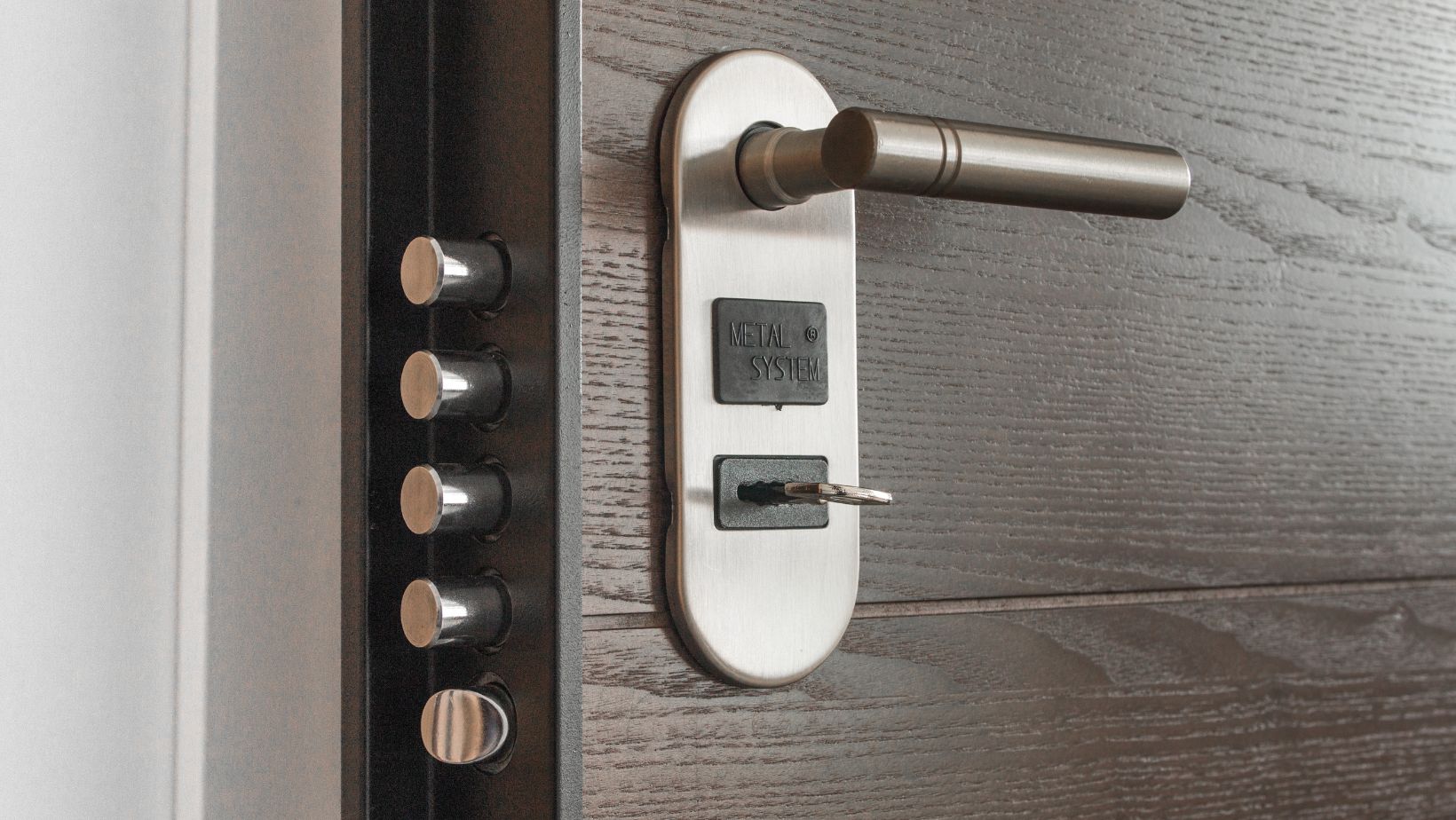 Companies like MaxiDoor can let you talk to their expert and decide which door is best suitable for you. Once finalized, they can make a design that you will love.
4. Improving Industrial Safety, Security, and Productivity Worldwide With Doors
Industrial facilities worldwide face numerous safety, security, and productivity challenges. Significant improvements can be achieved by implementing high-quality security doors in these environments. Security doors enhance safety by preventing unauthorized access to restricted areas, protecting employees from potential hazards, and minimizing the risk of theft or vandalism. These doors also improve security by being a strong deterrent against intruders, reducing the likelihood of security breaches.
Moreover, security doors designed for industrial settings often incorporate features such as insulation, climate control, and automation, contributing to increased energy efficiency and productivity. By creating controlled environments and optimizing workflow, these doors help streamline operations and enhance overall productivity.
The Fundamental Step!
Investing in the best security doors for offices is a fundamental step in protecting assets, ensuring employee safety, and maintaining a secure work environment. Steel security doors, GRP doors, and wood composite security doors offer excellent options for office spaces, combining strength, aesthetics, and advanced security features.
Key features such as access control systems, fire-rated properties, and soundproofing further enhance the functionality and safety of these doors. Additionally, choosing door design options that align with the office style and customizing them to match branding requirements adds a personalized touch.
By improving industrial safety, security, and productivity worldwide by installing high-quality security doors, businesses can create a secure and efficient workplace that fosters growth and success. Make a suitable investment in security doors to protect your office and elevate your business to new heights.