Incorporating Luxury Casino Features in Your Home Bar Area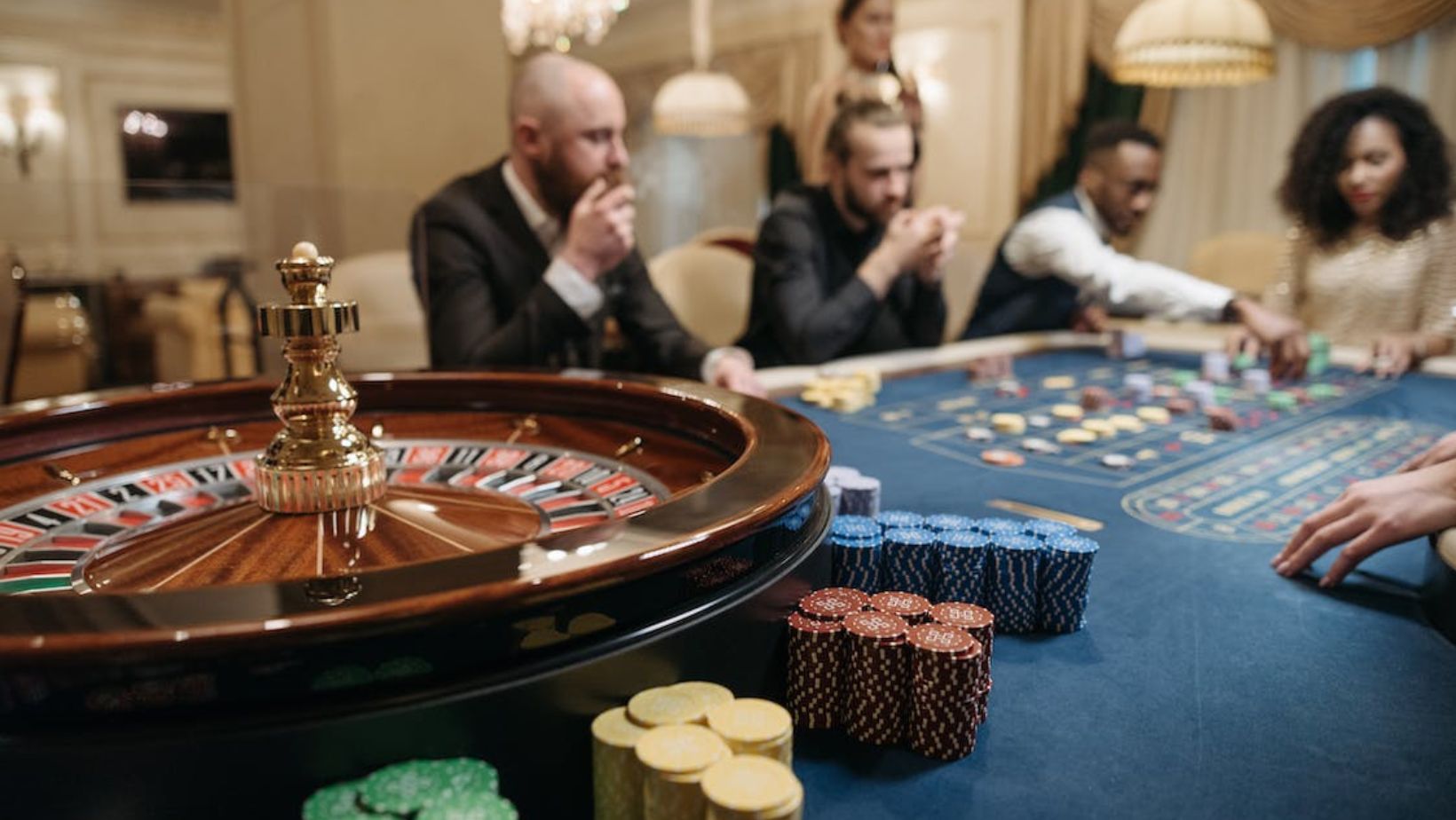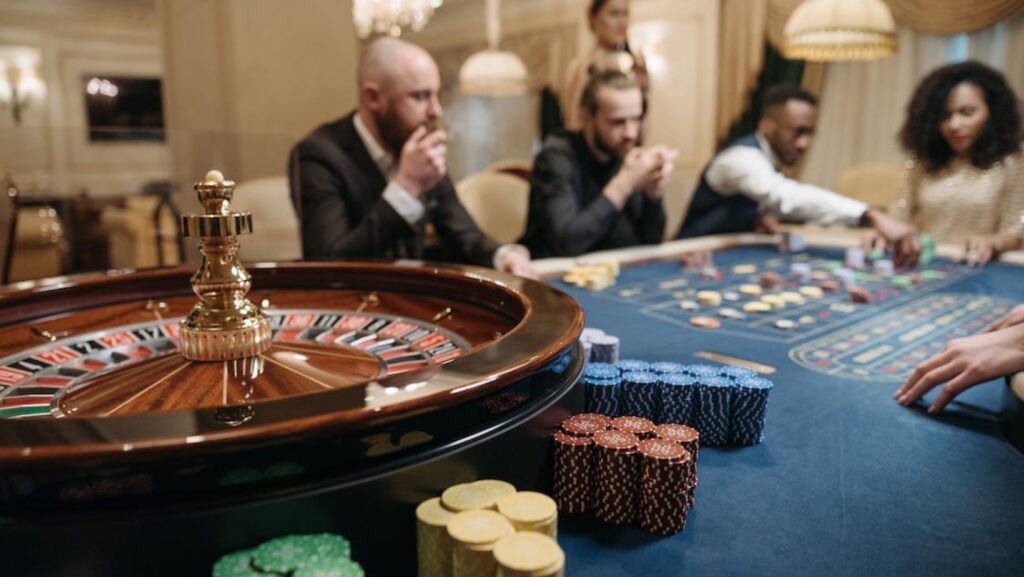 Imagine stepping through your door at the end of a long day and being greeted by the inviting atmosphere, the shimmering lights, and the faint, thrilling sounds reminiscent of a luxury casino. No, you haven't accidentally wandered into a high-end Las Vegas establishment, but rather, your home bar area.
The concept of transforming a corner of your home into a mini replica of a luxury casino is gaining traction among homeowners who appreciate the allure of casino charm right in their living spaces. It's not just about having a place to pour your favorite drinks but about creating an environment that combines the excitement of a casino with the comfort of home.
So, if you're ready to bring a slice of Vegas into your home, let's explore how to incorporate luxury casino features into your home bar area.
Choosing The Right Casino-Inspired Decor
Do you remember the last time you played in a live online casino with your friends? The luxurious, glitzy vibe of a casino setting is an experience. Creating a home bar with a casino theme isn't just about stocking up on your favorite drinks. It's about capturing the essence and excitement of the casino atmosphere through decor. The key is to balance sophistication with fun, integrating glamorous and playful elements.
Start by identifying the color palette that best represents the casino vibe for you. Traditional casinos often feature rich, deep hues like red, gold, and black, while modern ones might lean towards sleek silver, white, and blue. Your color scheme will set the tone for your space and should reflect your taste and the casino aesthetic.
Next, consider the lighting. Casinos are known for their dramatic, layered lighting that highlights the gaming tables and creates a sense of anticipation. Incorporate a variety of light sources, such as pendant lights over the bar, table lamps on side tables, and even string lights for a touch of whimsy.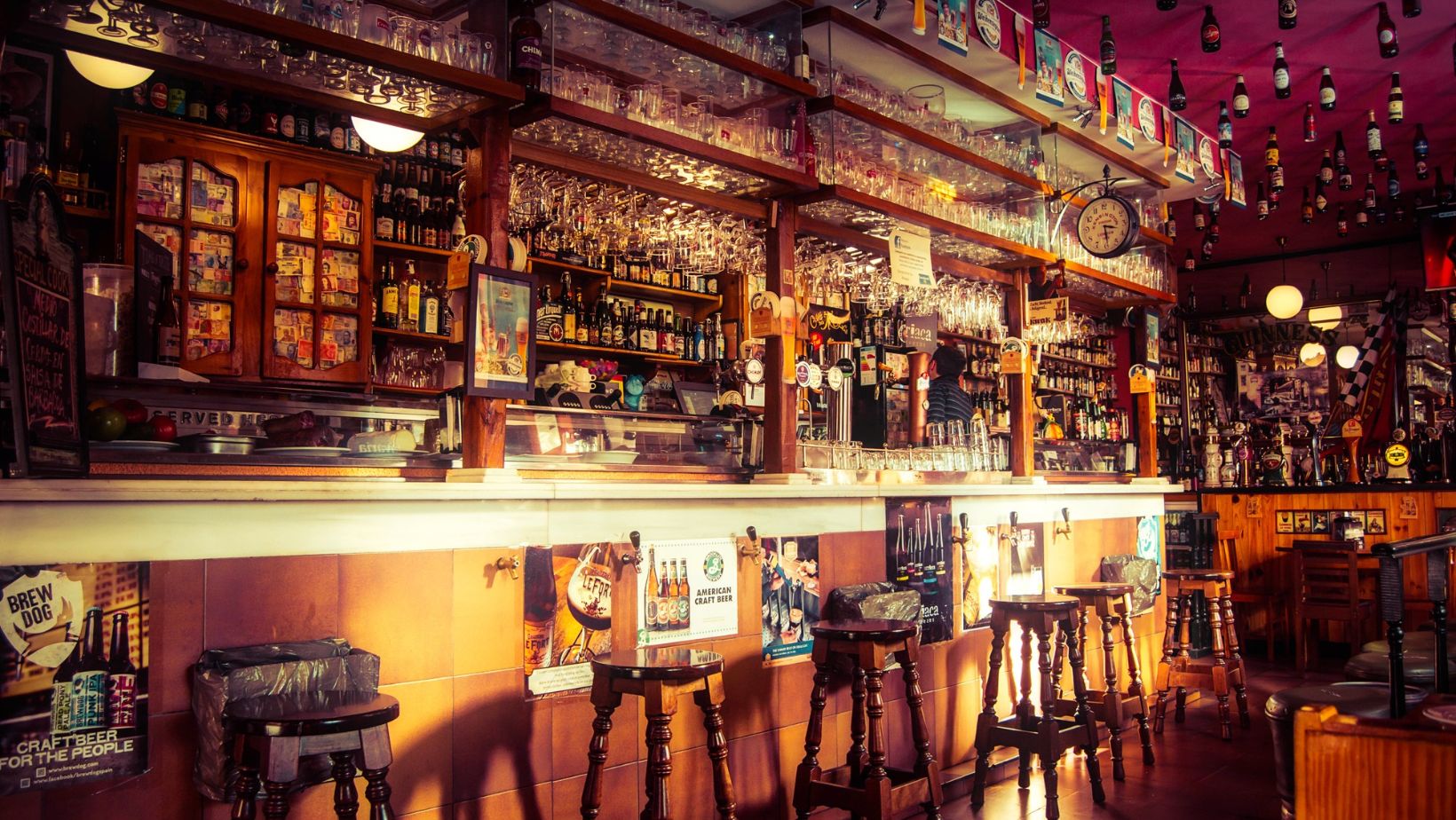 Don't forget about textures and materials. Velvet upholstery, high-gloss finishes, and mirrored surfaces can all contribute to the luxurious feel of a casino. Consider a velvet-covered bar stool, a high-gloss bar counter, or a mirrored backsplash to add depth and luxury to your space.
Best Decor Pieces For a Casino-Themed Home Bar
When it comes to choosing specific decor pieces for your casino-themed home bar, here are some suggestions that can help you hit the jackpot:
Vintage Slot Machines
These can serve as a functional piece of decor that enhances the casino vibe and provides a fun activity for you and your guests.
Poker Tables
Whether you're an avid poker player or just love the look, a poker table can be a great addition to your home bar. Choose one with a professional look for authenticity.
Roulette Wheel Art
Depending on your space and preference, it can range from a large mural to a small framed print. It's a great way to pay homage to one of the most iconic casino games.
Bar Stools With Card Suit Designs
These can add a playful touch to your bar area while keeping with the casino theme.
Neon Signs
A neon sign can give your home bar a cool, retro vibe. Consider one that says "Casino" or features a game-related design.
Cocktail Shaker Set With Casino Motifs
It not only serves a practical purpose but also adds to the overall aesthetic of your bar.
Framed Vintage Casino Posters
These can add a touch of nostalgia and are a great way to pay tribute to the glamorous history of casinos.
Beverage Selection And Presentation
The beverage selection in your home bar is critical in recreating the casino experience. After all, what's a round of poker or blackjack without a classic cocktail in hand?
Here are some drinks you should consider stocking in your casino-themed home bar.
Martinis
A classic choice for any casino-goer, martinis exude sophistication. Be sure to have both gin and vodka on hand, as well as vermouth for traditional martinis. Don't forget the olives!
Whiskey
This spirit is a casino staple whether served neat, on the rocks, or in a cocktail like an Old Fashioned or a Whiskey Sour.
Craft Beers
For those who prefer beer, consider offering a selection of craft beers. These can offer variety and cater to different tastes.
Champagne
Nothing says celebration quite like a bottle of bubbly. It's perfect for toasting big wins or simply enjoying with friends.
Wine
A good selection of red, white, and rosé wines can cater to various preferences and pair well with any snacks or meals you serve.
Cocktail Mixers
Don't forget essentials like tonic water, soda, and fruit juices. These are needed for mixing a variety of cocktails.
Conclusion
Creating a casino-themed home bar is an exciting and rewarding project that allows you to bring the thrill and glamor of a casino right into your own living space. Whether it's for hosting game nights, entertaining friends, or just enjoying a cocktail, this space will surely be a hit with anyone who enters.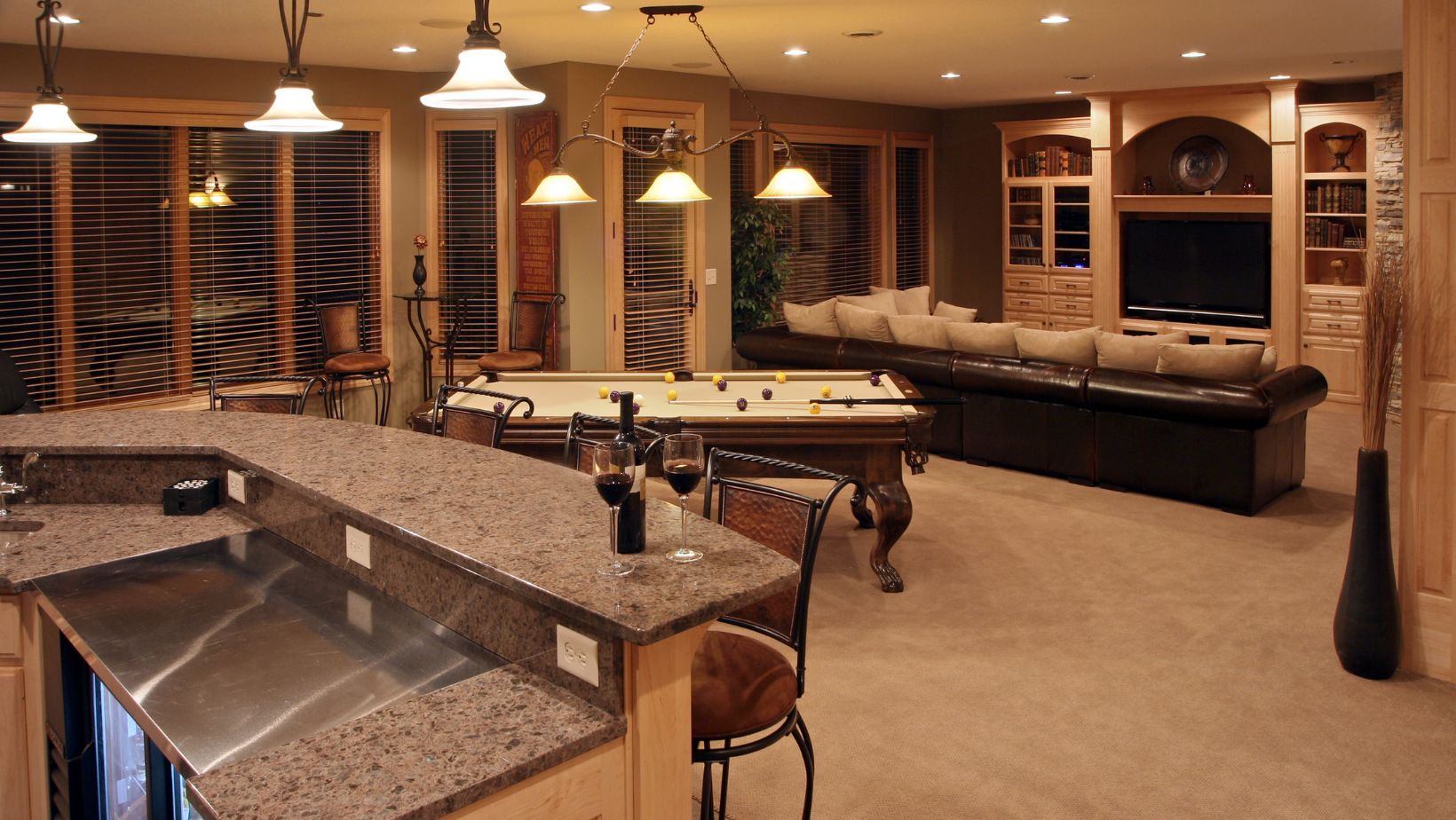 So, have fun with the process, and let your creativity shine as you bring a touch of casino magic into your home.