How Do Voice Assistants Work?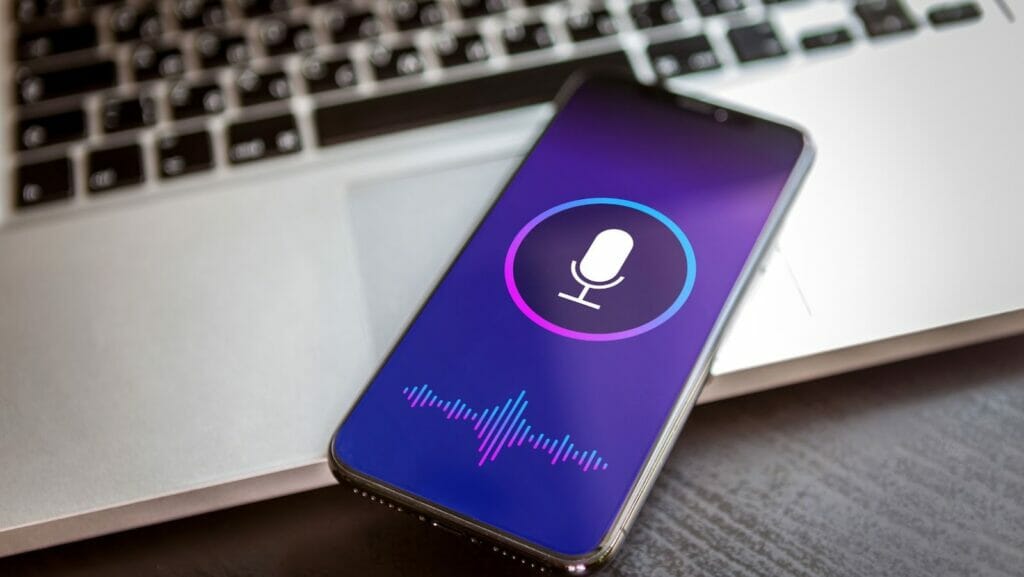 In today's world, voice assistants like Alexa, Siri, Cortana, and more have become essential. These digital assistants can instantly respond to our queries or commands and perform various tasks.
But what are these voice assistants? How do they work? Let's take a look.
What is a Voice Assistant?
A voice assistant is a software program that processes spoken language and responds with automated messages. It is comparable to a traditional text-based chatbot, but instead of typing in commands and responses, you communicate with it through voice. Common voice assistants include Apple's Siri, Google Assistant, Amazon's Alexa and Microsoft Cortana.
These programs are powered by natural language processing technology, which enables them to interpret human speech and respond with appropriate actions. This technology makes it easier for people to interact with computers using their natural language rather than confined programming languages or intricate command structures. Once activated, these virtual assistants can perform basic tasks such as setting alarms, playing music or searching for information by spending vocal requests. Some may even be programmed to provide personalised responses based on specific users' preferences.
How Voice Assistants Work
Voice assistants, also virtual assistants, are intelligent programs that use natural language processing (NLP) to understand spoken commands. They recognize keywords or phrases from a user-initiated voice command, gather information and respond with the most relevant answer. Voice assistants can provide personalised recommendations and insights in real-time, allowing users to access services quickly and successfully.
Voice assistants residing in mobile devices include Apple's Siri, Google Assistant, Microsoft's Cortana, Amazon's Alexa, Lisnr's Leo and many more. It is also possible to incorporate voice controls into other types of technology such as home appliances, cars and smart speakers.
In general, voice assistants work by breaking the spoken command into small pieces such as individual words or short phrases then passing them through components including language recognition algorithms or artificial neural networks. This allows the system to identify keywords or key phrases relevant to specific tasks it is designed for. Once these keywords are identified, an automated decision making tool can use these input variables to determine the best response for a particular situation.
The result from the decision making process is returned to the user in a natural language response, providing an effective way for users to interact with systems without having complicated instructions memorised. By automatically understanding what users need based on their spoken commands voice assistants help streamline processes and create more efficient user experiences.
Popular Voice Assistants
Voice Assistants have become an integral part of our lives in the 21st century. Many popular voice assistants are available today, such as Alexa, Siri, Cortana, and more. Voice Assistants are helpful and capable of performing a variety of tasks.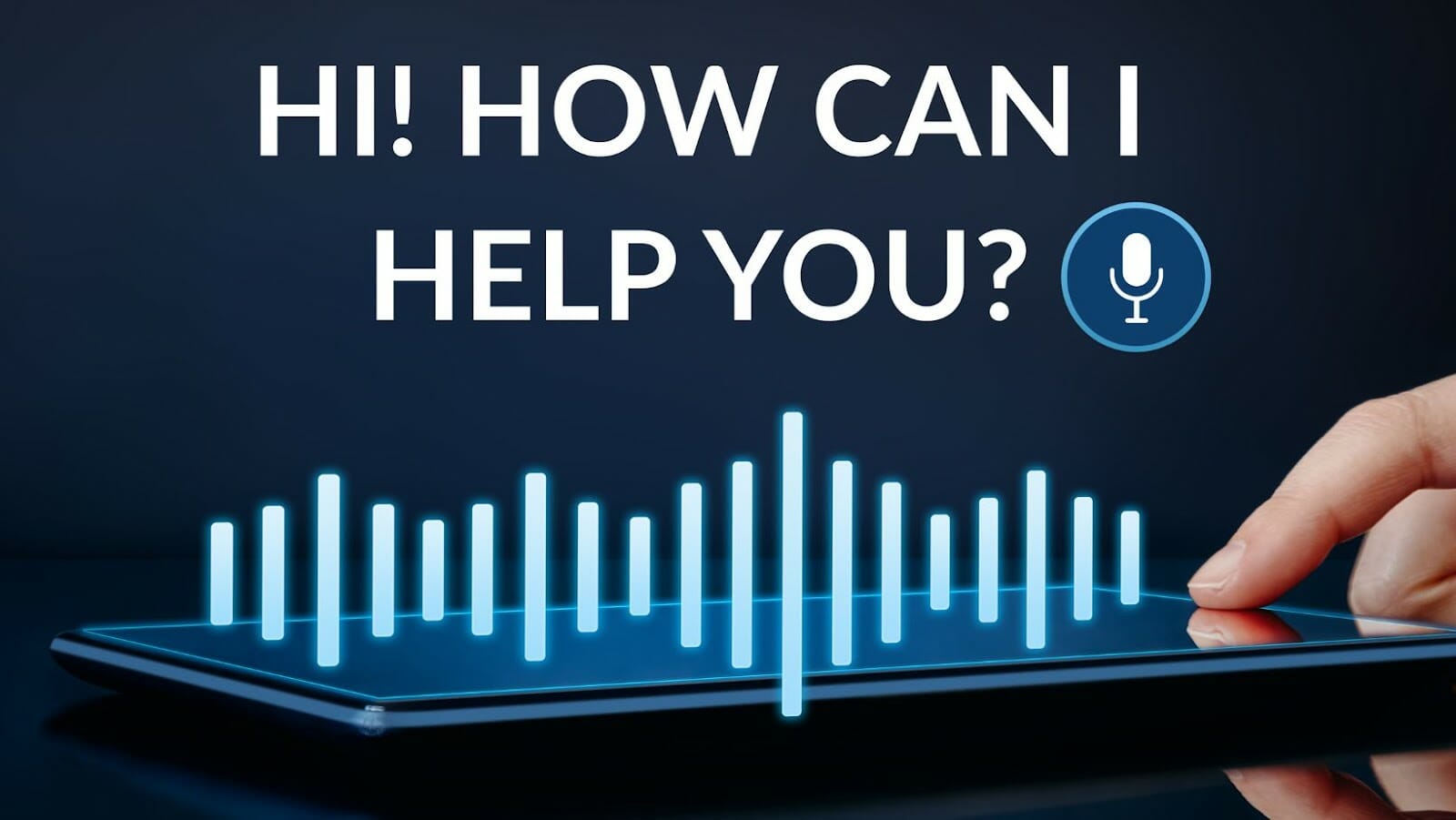 This article will explore the various voice assistants and how each works.
Amazon Alexa
Amazon Alexa is an intelligent virtual personal assistant developed with an open-source technology. It was released in November 2014 and is available in over 190 countries/regions.
Much like Google Assistant, Apple Siri, and Microsoft Cortana, Alexa uses natural language processing (NLP) to respond to user voice commands. It also provides proactive suggestions tailored to the user's interests based on machine learning.
Alexa works primarily by listening to a user's voice command, interpreting it, converting it into a digital query or request, finding the information requested through web searches or stored data within its database and then providing the requested response to the user via audio (if voice commands are used) or text formats.
When users ask questions of Alexa they can phrase their request in any form of a simple phrase or sentence that includes keywords relevant to the question they are asking such as "What's the weather forecast?" or "Play music from Taylor Swift". In addition, Alexa will disambiguate words used to identify exactly what the user wants from their query and then offer relevant options for those words if multiple interpretations exist.
In addition, Amazon has recently used its Echo Show device powered by Alexa as a voice-controlled TV remote. The Echo Show can be used for web browsing using only vocal instructions making web navigation more accessible for people with limited mobility who don't want to carry extra devices such as laptops or tablets. Voice activation playlists can also be created with Alexa-powered devices – so you no longer worry about finding your remote!
These programs are powered by natural language processing technology, which enables them to interpret human speech and respond with appropriate actions. This technology makes it easier for people to interact with computers using their natural language rather than confined programming languages or intricate command structures.
Apple Siri
Apple Siri is a virtual assistant developed by Apple and was the first to be released widely. It was introduced in 2011 on the iPhone 4S. The name Siri derives from a Scandinavian term "beautiful woman who leads you to victory".
Siri can respond to your voice commands, answer questions, take dictation, make calendar appointments and search online for information using voice recognition. In addition, it supports natural language processing (NLP), so it can understand context in questions and commands and provide relevant answers to your query.
Siri uses data sources like detailed maps, calendars, contacts, restaurants reviews and local business information provided by Wolfram Alpha and Yelp as part of its database to answer questions quickly and accurately. It can also send text messages and make phone calls without any commonly used technical commands required.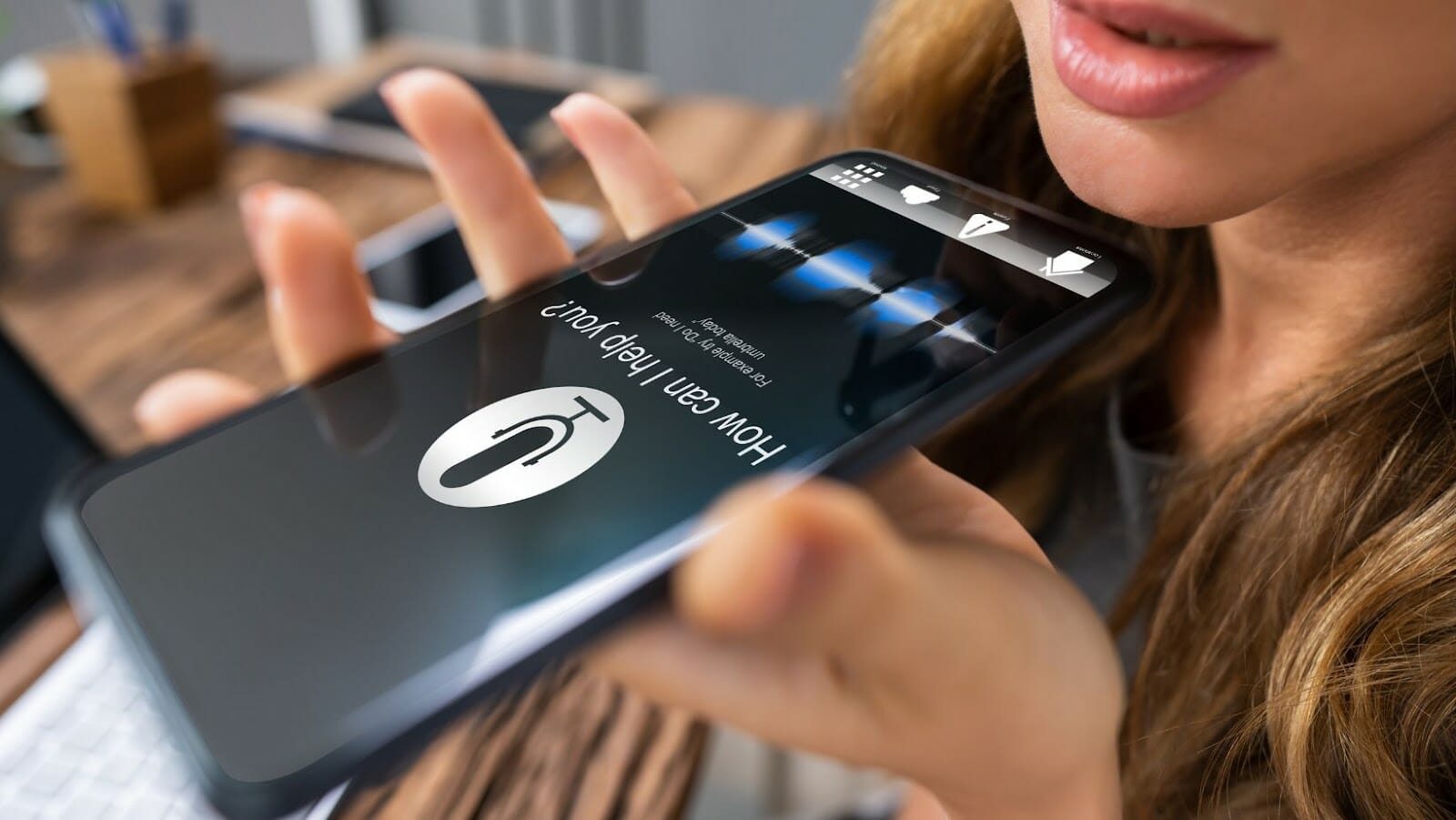 Apple has advanced the technology powering Siri with its recent release of Machine Learning capabilities for better user accuracy and results. Apple has also enabled use of third-party apps with Siri integration so users can access more services with personalised results that are useful for them.
Microsoft Cortana
Microsoft Cortana is a voice assistant owned by Microsoft and is currently available on Windows 10, Windows Mobile, Xbox One, HoloLens, iOS and Android. Cortana was designed to proactively help users with daily tasks such as setting reminders and responding to questions. In addition, it is driven by AI research, enabling it to learn user habits and preferences over time.
Microsoft Cortana allows users to request assistance through natural language processing, giving the user access to information from services like Wolfram Alpha. Users can also access entertainment from services like Xbox Music or manage calendar entries from Outlook.com or Office 365. Finally, Cortana can be integrated with third-party apps like Uber for additional functionality.
Google Home
Google Home is a voice-activated assistant created by Google and housed in a speaker. After asking questions about the weather, what's on your calendar, traffic and much more, Google Home can provide answers or work with your compatible smart home devices to turn lights or the TV on or off. It also allows you to make phone calls, send messages and access music, media, your favourite streaming services or connected speakers by voice command.
To set up Google Home, you must connect it to the same WiFi network as your other home devices and link it with a compatible device. This can be done through the Google Home app which runs on Android and iOS devices. Once you have registered your device through the app you can start using it.
One of its main features is 'actions': these are custom functions specially designed for supported apps and devices that allow you to connect them with Google Home to get suggestions from maps or news you follow or ask for any specific info from those apps without having to open them separately. You can even control other home devices such as Chromecast when connected with Google Home.
Overall, combining voice recognition technology with connection capabilities makes Google Home an indispensable tool for any tech user looking for an easier way of using apps and controlling home devices without physical effort or extra time spent on setup processes.
Benefits of Using Voice Assistants
Voice assistants, such as Amazon's Alexa, Apple's Siri, and Microsoft's Cortana, have rapidly become essential tools for those in the digital age. Voice assistants are designed to make our lives more convenient, efficient, and secure.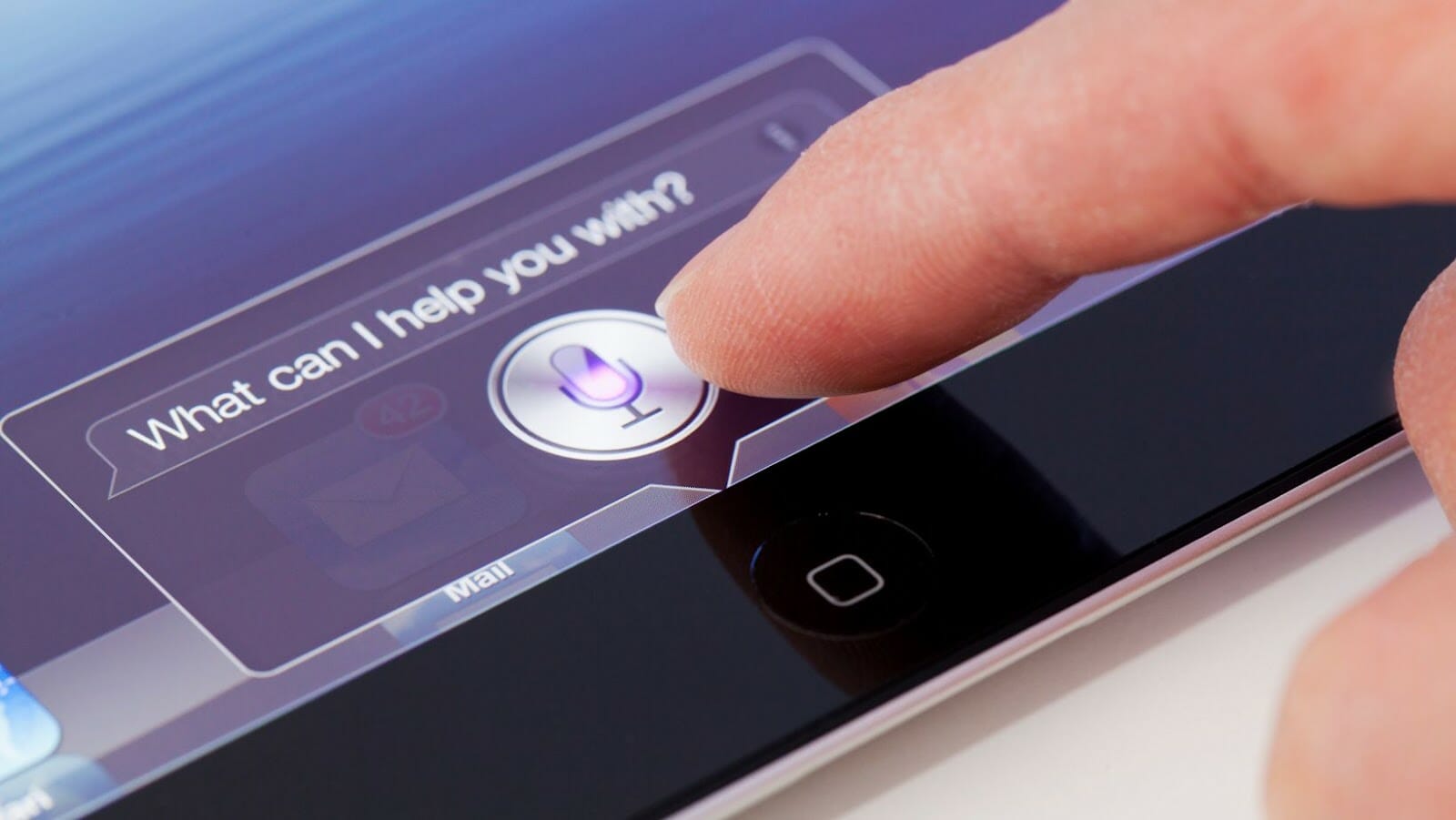 With the help of these digital assistants, we can now control our devices with a simple voice command.
This article will discuss the various benefits of using a voice assistant.
Convenience
Voice assistants provide convenience that can quickly improve how you manage day-to-day activities. Since voice assistants are accessible via your voice and are designed to interpret natural language, you don't have to remember specific commands to ask a question or make a request.
With the help of voice assistants you can:
Set reminders and manage tasks on the go
Get answers to simple questions like 'what is the weather like?'
Play music, podcasts, and audiobooks
Check traffic conditions and navigation directions
Control connected home devices such as lights and thermostats
Shop online without ever having to type in an address or payment information
Increased Efficiency
Voice assistants are becoming increasingly popular and are being used increasingly by individuals and businesses to increase efficiency in everyday tasks. When using a voice assistant, users don't need to manually type out commands; instead, the voice technology interprets what is said into actionable tasks.
Voice assistants make it easy for users to complete tasks quickly and accurately without needing to input a lot of information. For example, with speech-to-text capability, users can have conversations with their devices without having to type out every phrase they utter; this greatly increases productivity by performing tasks faster than ever before.
In addition, voice assistants can be programmed with specific commands that allow them to carry out sophisticated instructions quickly. This helps streamline operations as the user can simply speak the same command each time they want a task completed; this eliminates the need for multiple complicated steps or manual searches.
Moreover, voice assistants offer convenience by providing access when traditional media may not be available or feasible. Because many voice assistants are accessible through smartphones or other wireless devices, users can complete tasks away from their computers or work locations. This makes it ideal for those on the go who need quick access but don't have time for extended search times or manual labour intensive methods of completing tasks.
Improved Accessibility
Voice assistants can reduce barriers that prevent people with disabilities from accessing information. For example, traditional search methods can be difficult and time consuming for individuals with mobility impairment or limited fine motor control, making using a mouse, keyboard or touchscreen nearly impossible. Voice assistant technology eliminates these obstacles, allowing users to quickly and easily have their questions answered by simply asking aloud.
Voice assistants can also improve accessibility for individuals with hearing or vision impairments. These devices use text-to-speech technology to verbalize responses, which makes them a great tool for those who are deaf or blind. Additionally, many Assistants offer visual interfaces like Smart Displays so visually impaired people can benefit from the hands-free convenience of voice commands while still being able to interact with digital content.
By utilising voice assistant technology, companies have the opportunity to create an accessible customer experience for everyone regardless of ability level — making it easier than ever before to access information and complete tasks using voice commands alone.
Alexa, Siri, Cortana, and More: An Introduction to Voice Assistants
Voice assistants such as Amazon's Alexa, Apple's Siri, and Microsoft's Cortana have instantaneously made it easier to access information. However, it is important to note that voice assistants are not foolproof technologies and can encounter a few issues.
In this section we will discuss the potential problems with voice assistants.
In general, voice assistants work by breaking the spoken command into small pieces such as individual words or short phrases then passing them through components including language recognition algorithms or artificial neural networks.
Privacy Concerns
Voice assistants such as Amazon Alexa, Apple's Siri, Google Assistant and Microsoft's Cortana are becoming increasingly common in homes and portable devices. These virtual assistants help users to complete mundane tasks and make life easier. However, with this convenience comes a need to protect user data privacy.
Voice assistant data may contain sensitive personal information; therefore, users must be aware of potential privacy concerns when using these services. For example, the microphone can be used to monitor conversations without the knowledge or consent of the user and voice commands may be misunderstood resulting in incorrect execution of tasks. It's also possible that voice assistants could be used to record user preferences or determine their location.
Using voice assistants may compromise personal security through eavesdropping or cyberattacks by hackers that could exploit vulnerabilities within home networks or recording devices. Therefore, security updates must be regularly implemented on all smart devices linked to the virtual assistant to protect user data privacy. In addition, users must ensure they have enabled device settings like 'require password' so their accounts cannot be compromised if they provide their voice assistant with too much personal information such as passwords or account details.
Lack of Accuracy
Voice assistants rely on Natural Language Processing (NLP) technology to understand user queries and provide accurate responses. However, the accuracy of this technology depends heavily on the dataset used during training. If the dataset lacks clarity and diversity, it can result in a low accuracy rate for a voice assistant system.
Although AI platforms are becoming more advanced, several issues related to accuracy arise when using voice assistants. Common issues include speech recognition errors, misrecognition of words or phrases, inability to understand non-standard language forms, and an overly simplistic understanding of context and meaning. Other problems include incorrect response suggestions or unfamiliar language being used by the assistant due to over generalisation from limited data sets which can lead to misunderstandings with users.
One way to improve the accuracy of voice assistants is by ensuring that the data set used for training is comprehensive and contains varied examples from different geographical locations and dialects as well as various accents. Additionally, creating a platform where users can give feedback when their queries are misunderstood can help voice assistant systems become more accurate over time as developers adjust NLP algorithms based on user input.
Limited Functionality
Voice technology is quickly becoming commonplace in many consumers' homes, but several potential issues come with these virtual assistants. One of the most significant limitations is their relatively limited functionality compared to traditional input methods like keyboards and touchscreens. As a result, the speaker may not understand certain words or phrases and is often unable to properly interpret complex commands or questions. For example, it may respond with blank confusion when asked something as simple as "What is the capital of Canada?".
In addition, voice-enabled speakers can be subject to interference from outside sources such as radio waves and other wireless signals. This can cause problems in understanding commands and lead to incorrect responses. That's why users need to be aware of the limitations of their technology so they can take steps to minimise any operational issues.
tags = voice assistants are software agents, interpret human speech, respond via synthesized voices, your is fire siri alexa englishtarantolaengadget, computer is fire siri alexa englishtarantolaengadget, your computer siri alexa englishtarantolaengadget, computer is fire alexa englishtarantolaengadget, computer fire siri alexa englishtarantolaengadget, your computer fire siri englishtarantolaengadget, your computer is fire englishtarantolaengadget, your is siri alexa englishtarantolaengadget, your computer fire alexa englishtarantolaengadget, is fire siri alexa englishtarantolaengadget, computer is siri alexa englishtarantolaengadget, computer is fire siri englishtarantolaengadget, your computer is alexa englishtarantolaengadget, your is fire alexa englishtarantolaengadget, your fire siri alexa englishtarantolaengadget, your is fire siri englishtarantolaengadget, voice assistants embedded in smartphones or dedicated home speakers, common features of voice assistants