Conner Bowman Funeral Home Obituaries: Honoring Lives and Sharing Memories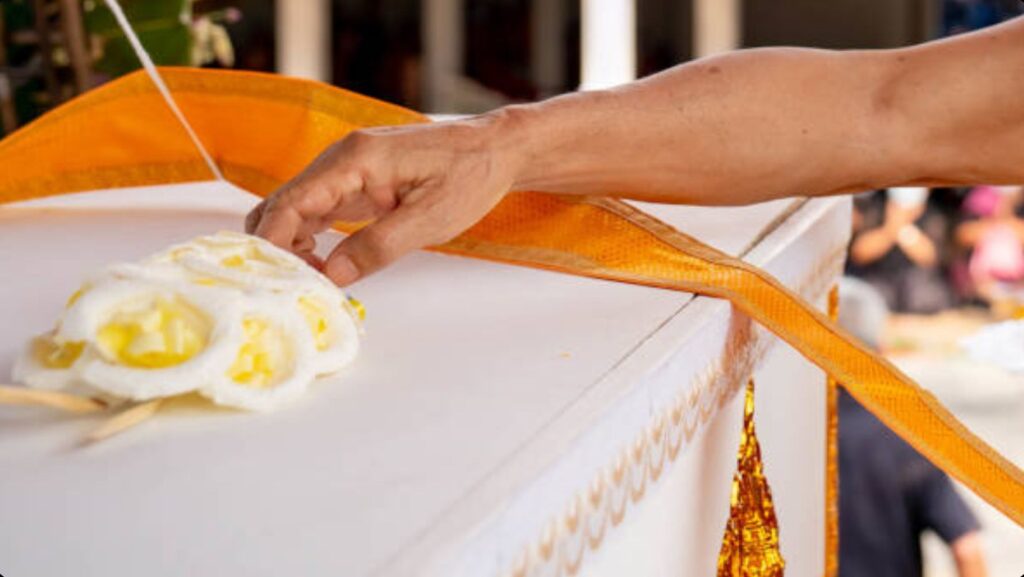 At Conner Bowman Funeral Home, we understand the importance of honoring and remembering our loved ones who have passed away. As a trusted funeral home in the community, we strive to provide comprehensive and up-to-date obituary information for those who entrust us with their final arrangements.
Keeping You Informed
We take pride in keeping our community informed about the latest obituaries at Conner Bowman Funeral Home. It is essential to us that you have access to accurate and timely information to pay your respects and offer condolences to the bereaved families.
A Compassionate Approach
Our dedicated team understands that losing a loved one is an emotional and challenging time. We are committed to providing compassionate care throughout every step of the process. By offering detailed obituary listings, we aim to ease some of the burden by ensuring you have all the necessary information you need regarding services, visitation hours, and memorial contributions.
Celebrating Lives Well-Lived
Each individual has their own unique story, and our obituary section allows us to highlight these remarkable lives well-lived. Through heartfelt tributes, personal anecdotes, and details about their achievements or passions, we strive to create a meaningful tribute for your loved ones.
Check out our next page!
Honoring Traditions
Conner Bowman Funeral Home recognizes that different cultures and religions may have specific customs when it comes to funerals and memorials. Our diverse range of obituaries reflects this understanding as we work tirelessly to honor traditions while accommodating individual preferences.
Staying Connected
To ensure you stay connected with our latest obituaries at Conner Bowman Funeral Home, we encourage you to regularly check our website or subscribe to our email notifications. By doing so, you can receive updates on new listings as they become available.
Conner Bowman Funeral Home Obituaries
At Conner Bowman Funeral Home, we understand the importance of honoring the life and legacy of your loved ones. We strive to provide compassionate support during this difficult time and offer a range of services to help you celebrate their unique journey.
Personalized Tributes: We believe that every life is unique and deserves to be celebrated in a way that reflects their individuality. Our experienced team works closely with you to create personalized tributes, incorporating meaningful details such as photographs, music, videos, and special mementos. These tributes serve as a beautiful reminder of your loved one's life and provide comfort to family and friends.
Obituaries: Writing an obituary is an important part of preserving your loved one's memory for future generations. Our dedicated staff can assist you in crafting a thoughtful obituary that captures their essence while informing others about their life accomplishments, passions, and contributions to the community. Our commitment is to ensure that each obituary accurately represents the person being honored while providing vital information for those wishing to pay their respects.
Memorial Services: A memorial service serves as both a tribute and an opportunity for family and friends to gather together in remembrance. At Conner Bowman Funeral Home, we work closely with you to plan a meaningful service that celebrates your loved one's life while providing solace for those grieving. From selecting appropriate readings or hymns to coordinating floral arrangements or audiovisual presentations, our compassionate team will guide you through every step of creating a memorable ceremony.
Online Memorials: In today's digital age, online memorials have become increasingly popular as they allow individuals from near and far to express condolences and share memories easily. We offer online memorial pages where families can showcase photos, share stories or testimonials about their loved ones' impact on others' lives, making it possible for friends and family to connect, offer support, and celebrate their shared memories.
Grief Support: Dealing with the loss of a loved one can be overwhelming, and we understand that grief does not end after the funeral or memorial service. We provide ongoing grief support resources, including counseling referrals, support groups, and educational materials to help individuals navigate through the grieving process.