Air Conditioning Maintenance: What To DIY And When To Call A Professional
For people who live in places that experience hot and humid weather, the need for a fully-functional air conditioner is a must. This is especially true as the summer season approaches. For one, an AC unit can help keep the room cool and make everyone inside comfortable. And considering how advantageous ACs are, it's essential to see they're maintained well. This way, you can ensure they'll continue to run smoothly and efficiently cool your home for years to come.
When it comes to maintaining your AC unit, depending on the task involved, you can have the option to do it yourself. However, some instances would require you to seek AC repair specialists to get the job done. And so, in this article, we'll outline which maintenance tasks you can DIY and when it is best to call a professional. Continue reading to learn more.
Do-It-Yourself AC Maintenance
DIY-ing your AC maintenance can be an easy and cost-efficient way to ensure the health of your AC unit. However, before you start, you must know first which tasks you can perform.
This way, you can avoid doing repairs and other work beyond your capacity, skills, and knowledge, which can easily result in costly repairs and may even put your safety at risk.
With that, here are some of the AC maintenance tasks you can do on your own:
Change The Air Filter
Your AC comes with a filter that helps keep dust from entering the unit, which can cause damage to its components. But as you use your AC, expect the filter to get dirtier over time. In some cases, this might force your AC to work harder as it'll have difficulty sucking the air out of the room due to the accumulation of debris. Unfortunately, this can also pose health risks due to its allergens. Depending on your AC, you can either choose to wash or replace them at least every ninety days or three months.
Keep The Outdoor Unit Clear
Along with cleaning your AC filter, you also need to ensure that you keep your AC's condenser unit clear and away from debris, affecting your AC's efficiency and lifespan. This outdoor unit is generally responsible for keeping the warm air away from your home and functions well to produce your room with cooler air.
If plenty of plants and debris continue to block your AC's ventilation, it may result in poor air quality indoors. With that, you need to ensure that your AC outdoor unit has proper ventilation to function well. You can begin by improving your landscaping to ensure that you keep plants away while enhancing your yard's appearance.
Clean The Drain Line
Another way you can maintain your AC yourself is by cleaning the drain line. As your AC functions, it would need to release excess moisture from the condenser through a drain line.
However, due to excessive humidity, your drain line might develop algae which can block out the entire passage, causing trouble for your AC.
To keep the drain line clear, you can use a wet vacuum cleaner to resolve possible clogging. You can also use distilled vinegar to flush your AC's drain line.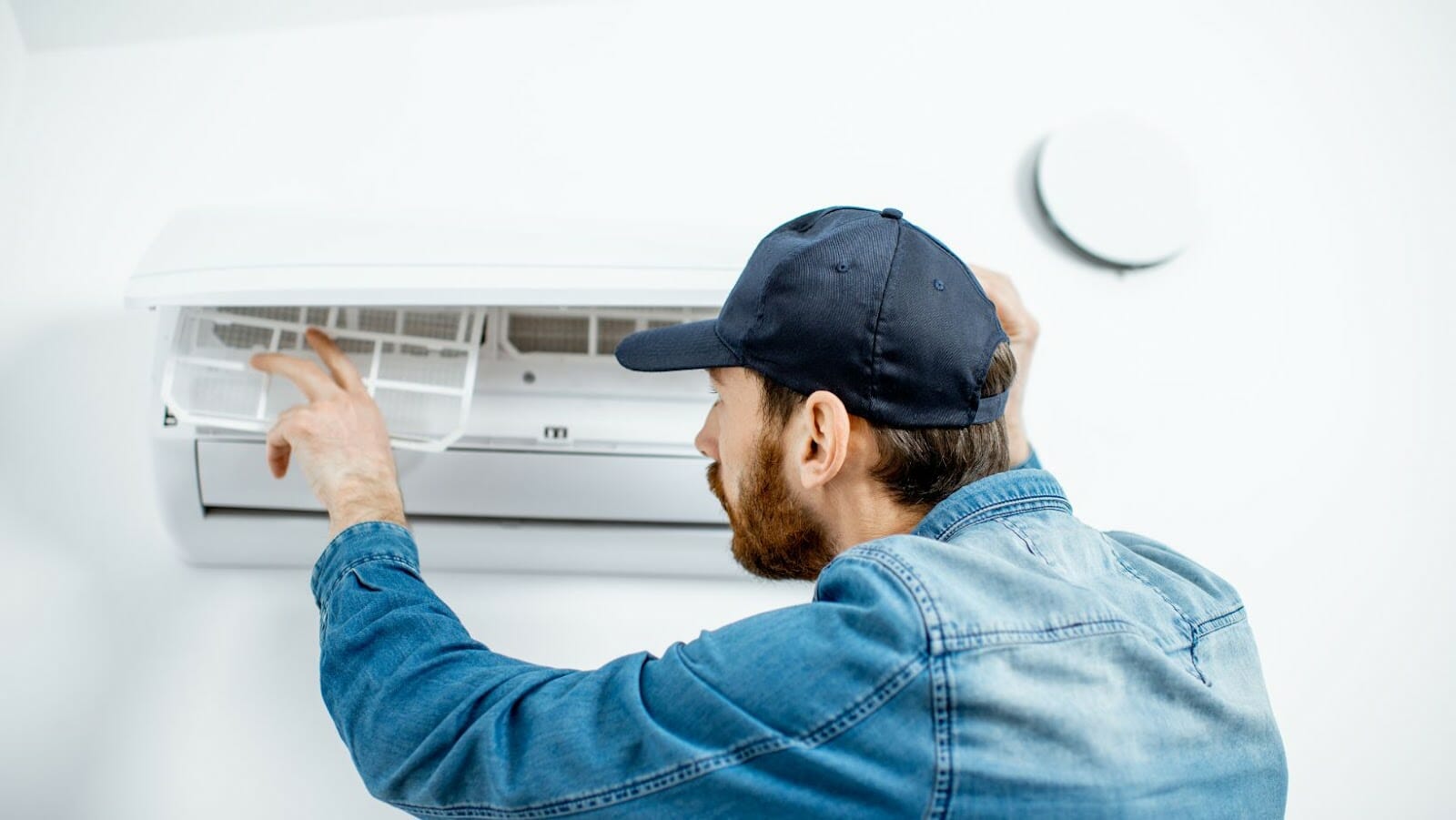 When To Call A Professional?
The short answer to this question is to call the experts when in doubt. By having the professionals involved, you can be assured your air conditioner unit remains in top shape.
Not only are they knowledgeable and skilled, but they also have the right tools that can get the job done quickly and efficiently.
Furthermore, here's a list of instances wherein you'll need to call a professional right away:
To Conduct Regular Inspections
Even if you're regularly maintaining your AC unit, you may not be able to spot early signs of wear and tear or damage, especially if you don't have sufficient knowledge of your AC's components. This is where professionals come in.
With their service, you can have your AC unit thoroughly inspected. With their help, you can know the current condition of your AC and identify the things you can do to extend its lifespan. They'll also inform you if there are issues that might lead to significant and more costly problems in the future. And depending on their service, they may even do some thorough cleaning to keep your AC spotless inside and out.
No Cold Air Coming From The Unit
An AC's primary role is to release cold air inside the room. However, if you notice that your unit isn't making your home cool, even after an hour of turning them on, it might be a symptom of an issue, and you should call for a professional right away.
It'd be good to note that if your AC isn't blowing any cold air, you shouldn't try to resolve the problem yourself but instead call for a professional immediately. This way, they can thoroughly inspect your unit's condition and do necessary repairs to fix the issue.
There Are Weird Noises Or Smells
Ideally, an AC should only be producing a soft white noise when they're in operation. They also shouldn't release any smells as they're just circulating the current air inside the room.
However, if you've noticed that your AC starts producing weird noises or scents, you should turn off your unit and call for a professional immediately, as it might be a symptom of severe damage. It could be something with your unit's fan motor or blower.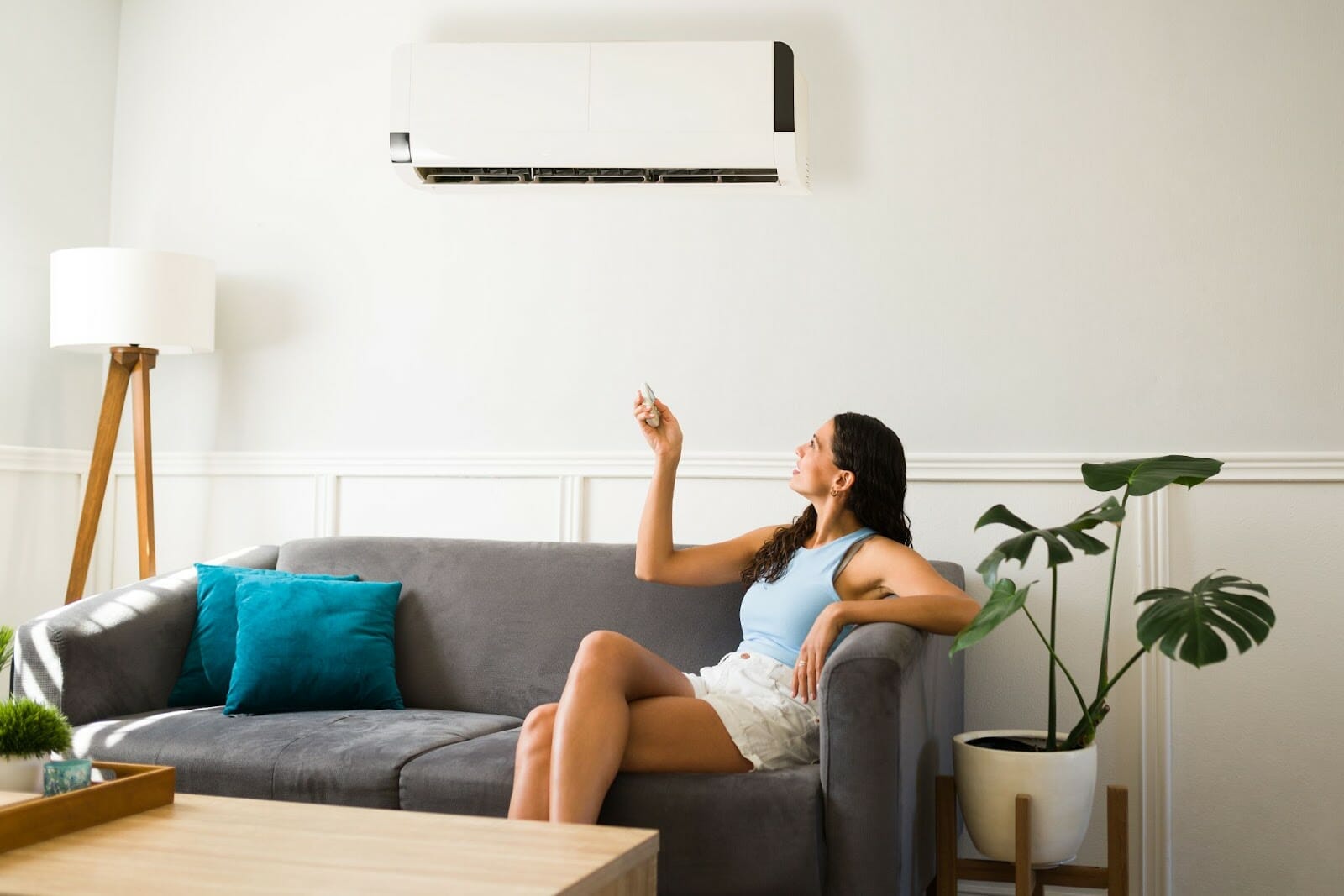 Wrapping It Up
Maintaining your AC is essential to keep it running well for as long as possible. While there are some things that you can DIY, such as replacing the filter and clearing away any debris, there are issues that will require you to call for professional help, such as inefficiency in cold air supply and to conduct regular inspections.
With the insights above, you can be guided on how to care for your AC unit to ensure it remains functional and to increase its lifespan for as long as possible.