8 Nightstand Essentials You Should Always Have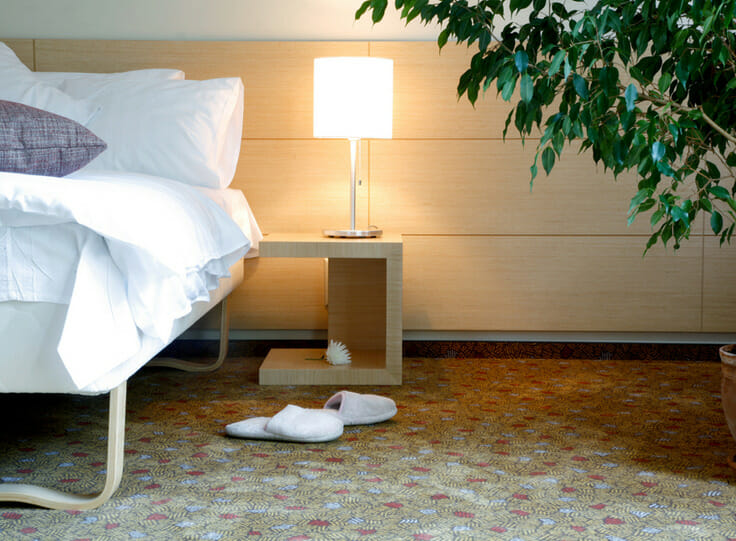 Your nightstand should not be overlooked when it comes to bedroom essentials and accessories. From smart lights to sleep masks, we've got you covered with eight nightstand essentials every adult should have to ensure a fully functional and aesthetically pleasing environment. Before delving into the discussion of nightstand essentials, ensure you have a nightstand set of 2, as this will enhance your room's aesthetics and ensure better compatibility with all the nightstand essentials.
Smart Light
Smart lights are quickly becoming essential for any nightstand. Smart lights allow you to adjust brightness and color and even set a timer right from your phone or voice assistant. With the help of smart plugs and bulbs, you can turn any regular light into a smart one, allowing you to integrate with popular ecosystems like Apple HomeKit, Google Home, or Amazon Alexa.
Sleep Mask
Sleep masks are another great addition to any nightstand and can be an essential item for creating better sleep hygiene. Not only can they help block out unwanted Light, but they also provide relief from eye strain and migraines while helping to regulate melatonin and cortisol levels. You can find the perfect fit for your lifestyle and needs with various styles and fabrics. Many sleep masks are lightweight, easy to store, and made with breathable materials so that you won't overheat or feel uncomfortably confined.
Aroma Diffuser
Aromatherapy diffusers can be a great addition for those looking to create a sleep-friendly environment. Diffusing essential oils like lavender, chamomile and sandalwood can help reduce stress and anxiety and even soothe headaches. These scents also have calming properties that may help you relax and drift off into sound sleep.
When using diffusers for aromatherapy, caution is crucial if you have pets. Some essential oils — like tea tree oil — can be toxic to animals. Research and look up any safety warnings before diffusing around sensitive noses. With the right mixture of essential oils, however, you can reap all the soothing benefits of aromatherapy while enjoying a peaceful night of restful sleep.
Wireless Charging Station
Wireless charging stations can streamline your nightstand and provide a convenient, one-stop solution for keeping all your gadgets juiced up. Most of these devices are small enough to fit on your bedside table and provide multiple charging points, allowing you to easily connect your headphones, smartwatch, mobile phone, and other accessories.
With so many customized options, you can find the perfect station that meets all your needs while still looking good and staying compact. To get the most out of your wireless charging station, take the time to shop around for something that fits in with your lifestyle. You won't regret it!
Ear Plugs
Ear plugs are an invaluable tool for getting a good night's rest. Whether it's noisy neighbors, traffic noises, or a sleep partner who snores like a jackhammer — earplugs can help block out unwanted noise and create a peaceful atmosphere for sleeping.
Gone are the days of flimsy disposable earplugs. Now you have options like custom-fit foam tips that slide perfectly in your ear canal and stay put throughout the night.
For those looking for something special, there are even specialized sleep earbuds with noise-canceling technology that fit snugly like earplugs and provide additional comfort. A quiet environment can mean the difference between tossing and turning all night or finally getting some sound sleep.
E-Reader
E-readers are the perfect way to unwind after a long day and prepare for a good night's rest. The e-ink technology on these devices is easier on the eyes than traditional LCD displays, making them better suited for reading at night. Plus, they don't emit blue Light like tablets and phones, which can mess with your circadian rhythm and make it harder to fall asleep.
Insulated Cup or Water Bottle
An insulated cup or water bottle is an absolute nightstand essential. Double-insulated bottles and cups are perfect for keeping your beverage at the desired temperature for hours without sweating or condensation. So whether you prefer a hot cup of herbal tea before nodding off or an iced cold sip of water during the night, there is no better way to keep your beverage cool (or hot) than with an insulated cup or water bottle.
A House Plant
House plants can be beneficial in many ways, including reducing stress and improving air quality. Add one to your nightstand (or beside it) to filter out toxins from the air and create a calming atmosphere. Choose a plant like an aloe vera that requires minimal maintenance and is easy to keep alive. And if Light is an issue, some lucky bamboo will thrive even with minimal ambient Light.
3 Bonus Nightstand Adjacent Essentials You Can't Live Without
Not all nightstand essentials will actually fit on your nightstand. That's why we've included three necessities that are perfect for keeping close by but off the table. And they're all aimed at increasing your comfort before, during, or after sleep:
Bonus 1: A Soft and Cozy Throw Blanket
Nothing beats having a soft and cozy throw blanket nearby to keep you warm on chilly nights or when your bedroom gets too cold. A throw blanket is also the perfect accessory to snuggle up under while reading or watching a movie in bed. Choose a calming color to add soothing vibes to your space.
Bonus 2: Weighted Robe
A weighted robe is a special kind of robe that has heavy parts inside it. People like them because they are comfortable and make you feel relaxed. They can help you calm down and get ready for sleep. This makes them a great nightstand (adjacent) essential for anyone who needs to wind down before bed.
Bonus 3: Slippers
Slippers are the perfect necessity for anyone who needs to go to the bathroom in the middle of the night. Slippers provide extra padding and cushioning against cold floorboards, making them a must-have item if you need to make late-night trips without waking up your partner. Plus, they're just incredibly comfortable and cozy!
Final Thoughts
When it comes to nightstand essentials, the items you choose depend on your individual needs and preferences. But regardless of what you choose, make sure to pick items that are comfortable and relaxing and meet your needs. After all, the main purpose of your nightstand is to contribute to a cozy environment conducive to a restful sleep! With just a few nightstand essentials, you can achieve that perfect balance between relaxation and necessity.