6 Interesting Ideas for Changing The Design of an Apartment Today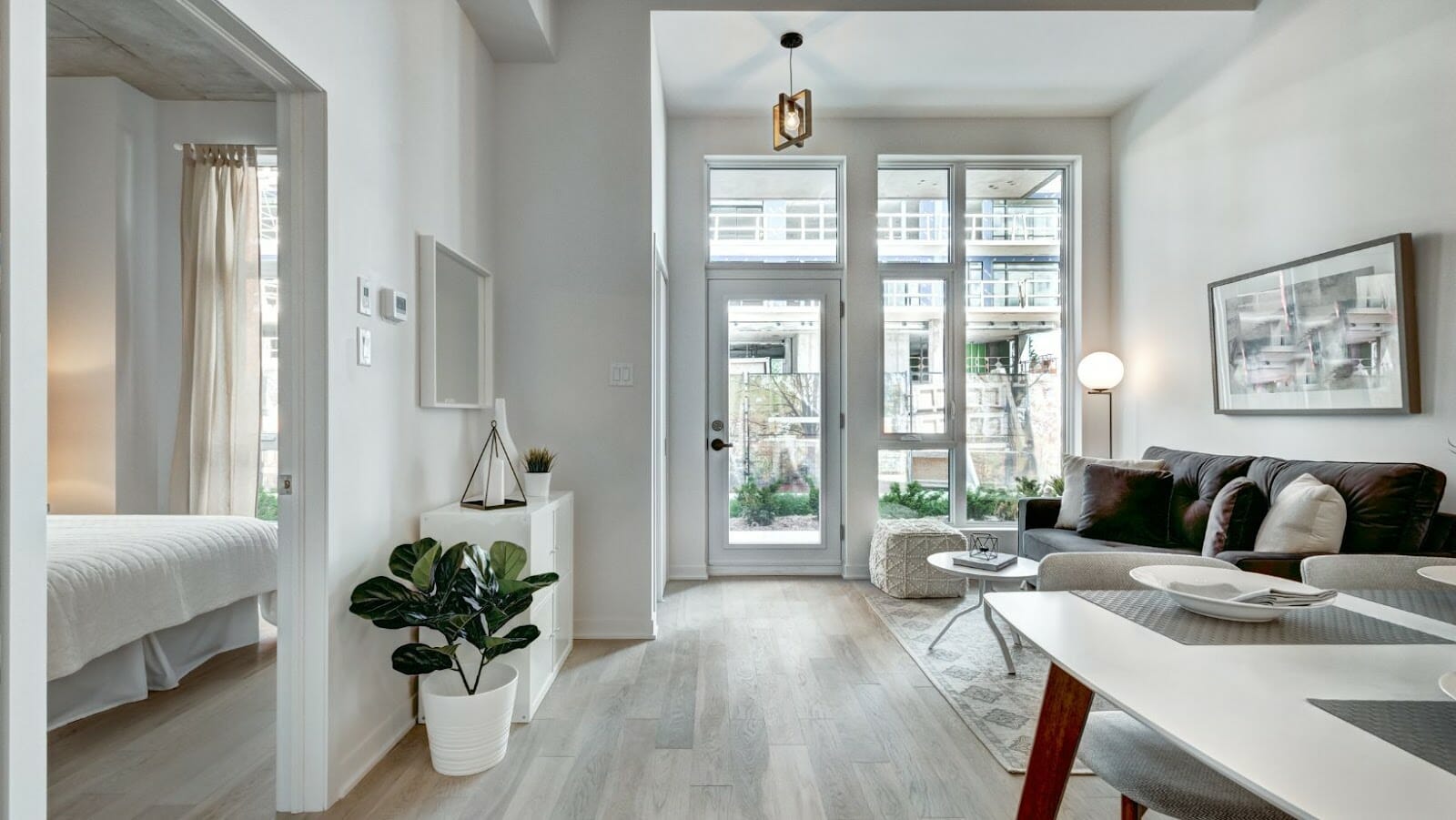 Habitual repairs can get boring, even if you did it with great love. It happens that you want to update the interior a little without serious efforts and large-scale financial costs. In this case, 6 easy-to-implement ideas will come in handy.
Wall Colour
It is unlikely that you will be able to completely change the colour scheme in the apartment in a few days, but you can add interesting accents. The easiest way is to buy new wallpaper or repaint the walls in one of the rooms in the colour that you like best. If you are not afraid of experiments and trust your taste, you can take a bold decision and paint all the walls in different ways.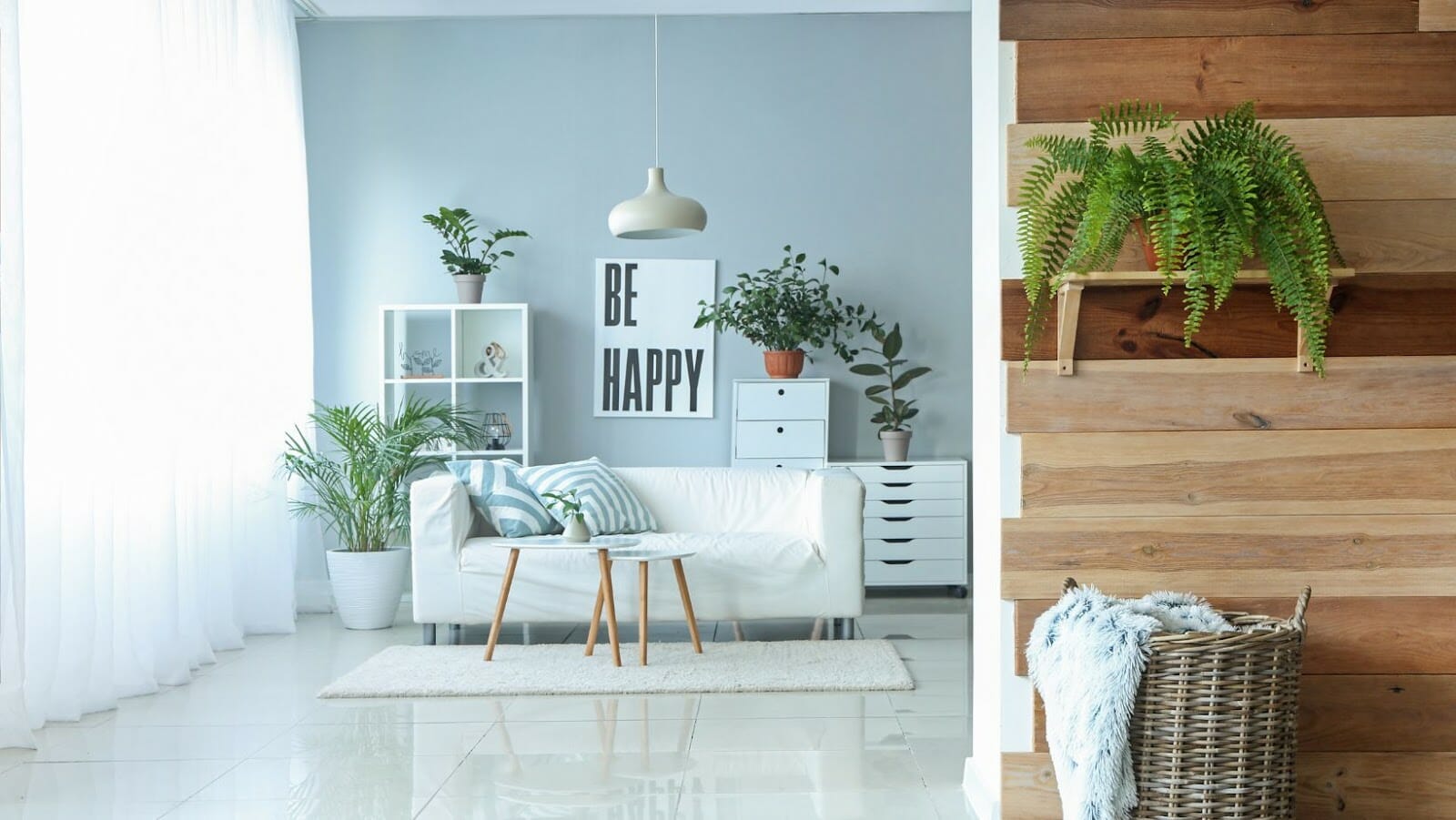 Imagine Yourself as an Artist
Stencils will also come in handy for decorating the walls. Agree, plain surfaces without paintings and photographs look boring. It will be much more interesting if you take special paints and decorate the walls with stencils. Children can be involved in the process – they will definitely like this creative process. Especially if the parents allow you to give free rein to your imagination and draw whatever you want.
Refresh Furniture
If, for example, household appliances have become unusable, most often it is easier to replace them than to repair them. If the external component of the furniture has become unusable, then there is a chance to update it with not the most difficult and costly means. For the most part, it is enough to change the upholstery to restore the look and properties of all furniture. If your furniture is made of leather, then there is an option here – use Leather Dye.
Wall Decor
If there is an empty wall, then there is room for change. A plain wall is a great backdrop for posters, photographs, reproductions and other images.
The good thing is that you can change them as often as you like. For example, depending on the season, choose a new theme for images. Instead of posters, you can hang old posters, magazine covers, and collages from Polaroid pictures. Compositions from multi-format posters united by one idea look very stylish.
Tip: You don't have to buy posters. You Can buy a industrial wallpaper or , You can find and download images on Pinterest, the main thing is to choose a good quality and resolution. Then adjust the dimensions in Photoshop and print on a colour printer.
Extraordinary Carpet
Do not think that the carpet is just a relic of the past. Today in stores you can find a lot of goods with different patterns, so it will not be difficult to choose an interesting detail for any interior. With a carpet, the room will immediately change.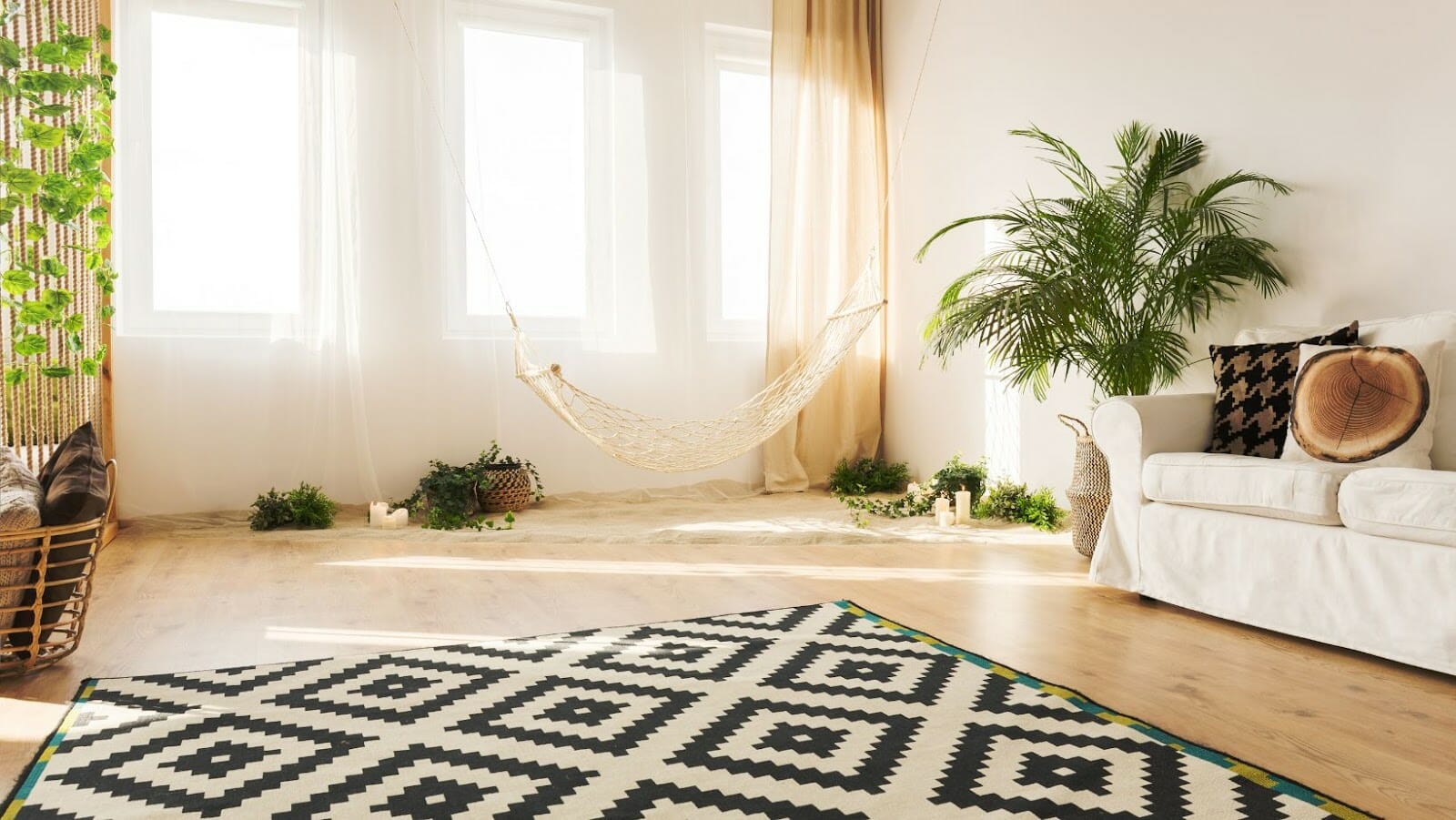 Add Greenery
Green plants are always a current design trend. With them, the interior is transformed before our eyes. In addition to traditional planters on the floor and windowsill, try to master vertical gardening and find an unusual place for flowers.
With the help of plants, you can zone the room, fill empty corners and areas near the wall, create comfort, and place accents.
Tip: Try planting flowers in unusual containers, such as an old teapot, a glass bowl, or a wooden box. Another way to transform ordinary flower pots is to wrap them with craft paper, cards, or music album sheets.
Repair Tips
But it is also not uncommon for people to simply want to renew the space in which they have been living for decades. This can be done with less material costs:
● The easiest way to make visual changes is to repaint the walls or re-paste the wallpaper. Recently, many people have used the so-called "paintable wallpaper". Their colour can be changed at least every year!
● Maybe you want to replace interior doors? Now on sale there are cheap, expensive and elite models. As they say, the goods – for every taste. Colour, material, design – all this can be chosen depending on what exactly is planned to be left in the apartment, and what will be changed. You will also need to buy door handles for interior doors. Their range is large enough, so there will be no problems with the purchase.
● Another possibility that allows you to make changes to the interior of a room or the entire apartment is the original decor. You can hang some new paintings, decorate rooms with artificial or real flowers, replace lamps and chandeliers. Sometimes such innovations are enough to make the home more cosy and comfortable.
● Ideas for updating your "nest" can be countless! They are easy to find in design and interior magazines, on the websites of design companies. But I would like to give advice: starting the repair process, you should not save on trifles, including fittings for doors and furniture, because the final result sometimes depends on them!
● Lighting design is just as important a design participant as colour and volume. It is possible to replace lamps not only in design, but also in terms of the spectrum and nature of the glow (directional, diffuse).
If the decoration of the room is of high quality, bright lighting is appropriate. But where there are shortcomings, it is better to install a subdued light.
Spot lighting (for example, a picture one) will help to beautifully highlight individual pieces of furniture.
Lamps placed under the furniture will visually lift it above the floor and make it easier.
Inexpensive and practical LED strips can be connected under shelves, cabinets, mirrors, cornices, built into niches. A successful solution to the problem of how to update the interior of a room without repair.
As you can see, updating the interior without serious effort can be done quickly and at no serious cost. The main thing is that the process gives you pleasure, and then all the changes in the apartment will make your home even more comfortable.