4 Of The Greatest Cities For Living Or Visiting In North Carolina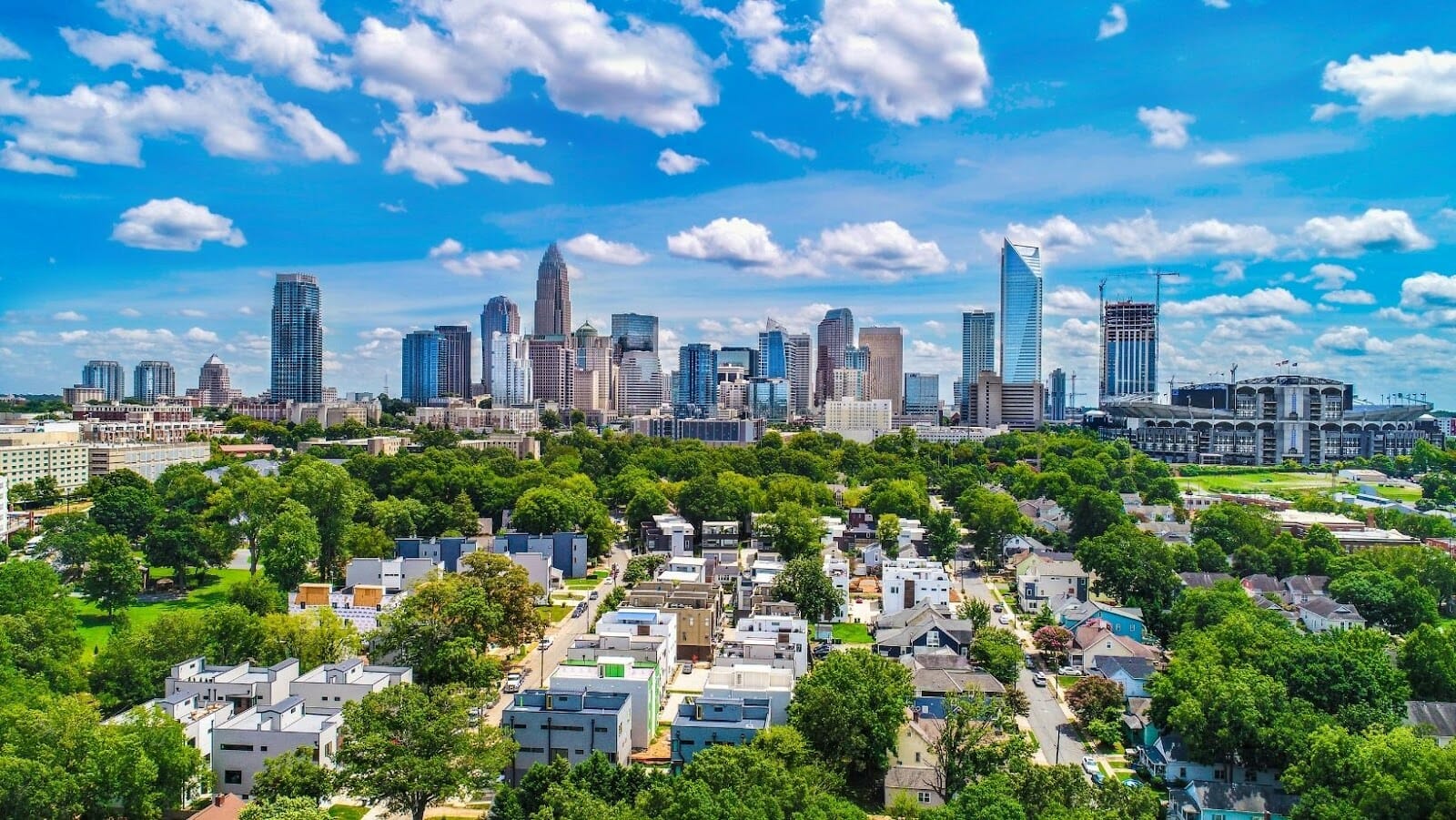 Many things attract tourists and residents alike to The Tar Heel State, whether just for a quick vacation or to peruse homes for sale in the area. Renowned for being a state of natural beauty, visitors to North Carolina fall in love with its expanse of beaches and mountaintops. Still, they decide to stick around for its state-known universities, relaxed, small-town life, low living costs, and much more.
Due to this, North Carolina has become a recluse for couples, growing families, graduates, retirees, and more. However, some of the state's visitors' and residents' favorite activities involve traveling to or taking place in some cities or towns in and around North Carolina. Regardless of whether you're a resident of the Tar Heel State, we're sure that you've heard of the local hotspots like Durham, Raleigh, Charlotte, Wilmington, Chapel Hill, etc.
But what about the other little cities and towns that call North Carolina home? Are these cities and towns just as worth visiting as some of the above? In short: yes, which is why we've created this article outlining several of the best cities for living or visiting in North Carolina, so whether you're searching for homes for sale or days out, we've got you covered. If you are a travel nurse and are looking for a nurse housing then you've landed on the right article.
Charlotte
Also known as 'The Queen City,' its iconic tagline 'Charlotte's Got a Lot' is incredibly fitting. From elements of natural beauty to towering skyscrapers, Charlotte is home to a bustling economy that interweaves urbanization with nature, making it an ideal place for those searching for a place to settle or vacation.
Charlotte is ideal for those looking to vacation or settles with a wide range of shopping opportunities, delectable food or drink, historical attractions, etc. Being a major city, it is perfect for exploring with friends or family and discovering more about the area. Uptown (aka. Downtown Charlotte) is renowned for being home to the popular tourist attractions the Levine Museum of the New South, NASCAR Hall of Fame, Discovery Place, and many more fun things to do.
Much like other towns and cities in North Carolina, Charlotte also offers vacationers and residents a low cost of living, housing, and other aspects of daily life, further making it an attractive area to settle or vacation. With beautiful neighborhoods nestled amongst its urban amenities or studio apartments for rent Charlotte has many real estate opportunities for individuals looking to relocate or visit.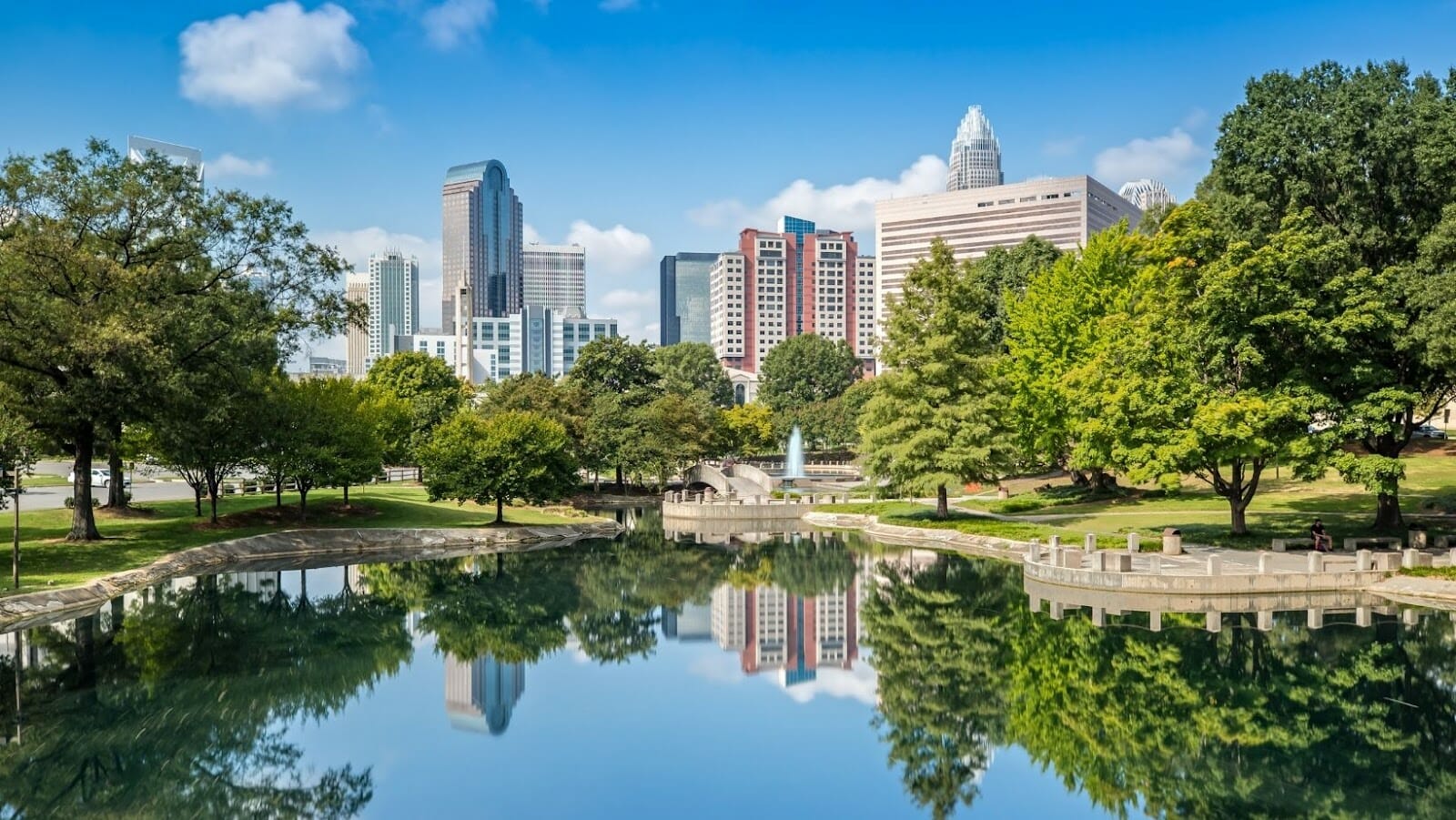 To find out more about the cost of housing in Charlotte, whether on a permanent basis or rental, you could consider contacting real estate agents, who will be able to give you a much more realistic view of the housing market in Charlotte.
Use sites like EZ Home Search for assistance with finding homes for sale in Charlotte, and take advantage of their helpful videos, blog posts, and more to help you explore your options for staying in this state. Or, for any more information, don't hesitate to contact a member of their team directly, who will be happy to advise you further about any questions you may have.
Asheville
Situated in the Western part of North Carolina, Asheville is considered one of the best cities for visitors or residents to see or do things. Renowned for its bustling art scene and historic architecture, Asheville boasts a hoard of activities suitable for the entire family that doesn't require you to travel out of state.
If you're a lover of the outdoors, you could opt to spend a day hiking in the mountains, cycle near the Blue Ridge Parkway, enjoy walking around the gardens at Biltmore Estate or spend some time looking at the outdoor art by the River Arts District. On the other hand, if the weather is terrible or you're not the outdoorsy type, Asheville has plenty of other activities to explore.
Alternatively, you could grab something to eat or drink at popular tourist spots like Wedge Brewing, near the River Arts District, or walk around the Biltmore Estate and miss the gardens! Not to mention, Ashville is within a short drive of another little town named Brevard, which is situated in the mountains – so you could always tie the two together and turn your day out into a road trip.
Cary
Often overshadowed by its sister-city, Chapel Hill, Cary is a quickly growing city in the Research Triangle. Cary is a beautiful city to visit if you find yourself either vacationing or looking for real estate in North Carolina; like other cities near The Triangle, there is a little bit of everything to do in Cary that will suit a variety of personality types.
Even for those not looking to relocate to Cary, there are various activities and things to do that keep people returning to the city again and again. One of the main reasons for such is because there is a massive sports scene in the city, as it is home to the North Carolina FC and North Carolina Courage teams.
The national team and NCAA Division II Baseball Tournament Championships are also held in Cary, attracting many visitors from far and wide, and it's also home to the USA Baseball National Training Complex. For visitors that don't consider themselves sports fans, Cary offers a variety of fun things to see and do that aren't sports-related.
Due to Cary being a rapidly growing city. It is home to a bustling business and entertainment hub, which boasts various nature trails, state parks, shopping centers, and eateries to explore that serve old-fashioned staples such as coke floats and hot dogs to modern. Or, if you don't fancy eating, you could explore the area's brewery scene by visiting Bond Brother's Beer Company or the Fortnight Brewing Company.
Greensboro
Another must-visit city in North Carolina in Greensboro, a part of Guildford County and situated among the hills of Piedmont. As well as being a city known for its historical background, Greensboro is generally a sought-after location for those that enjoy the hustle and bustle of a city since many conventions are held there.
Regardless of the weather, Greensboro offers its visitors a range of activities and things to do during their visit. Suppose the weather isn't in your favor. In that case, you could satiate your inner historian by visiting one of the many museums that Greensboro offers, such as the International Civil Rights Center & Museum, or you could take refuge from the weather in a local coffee shop.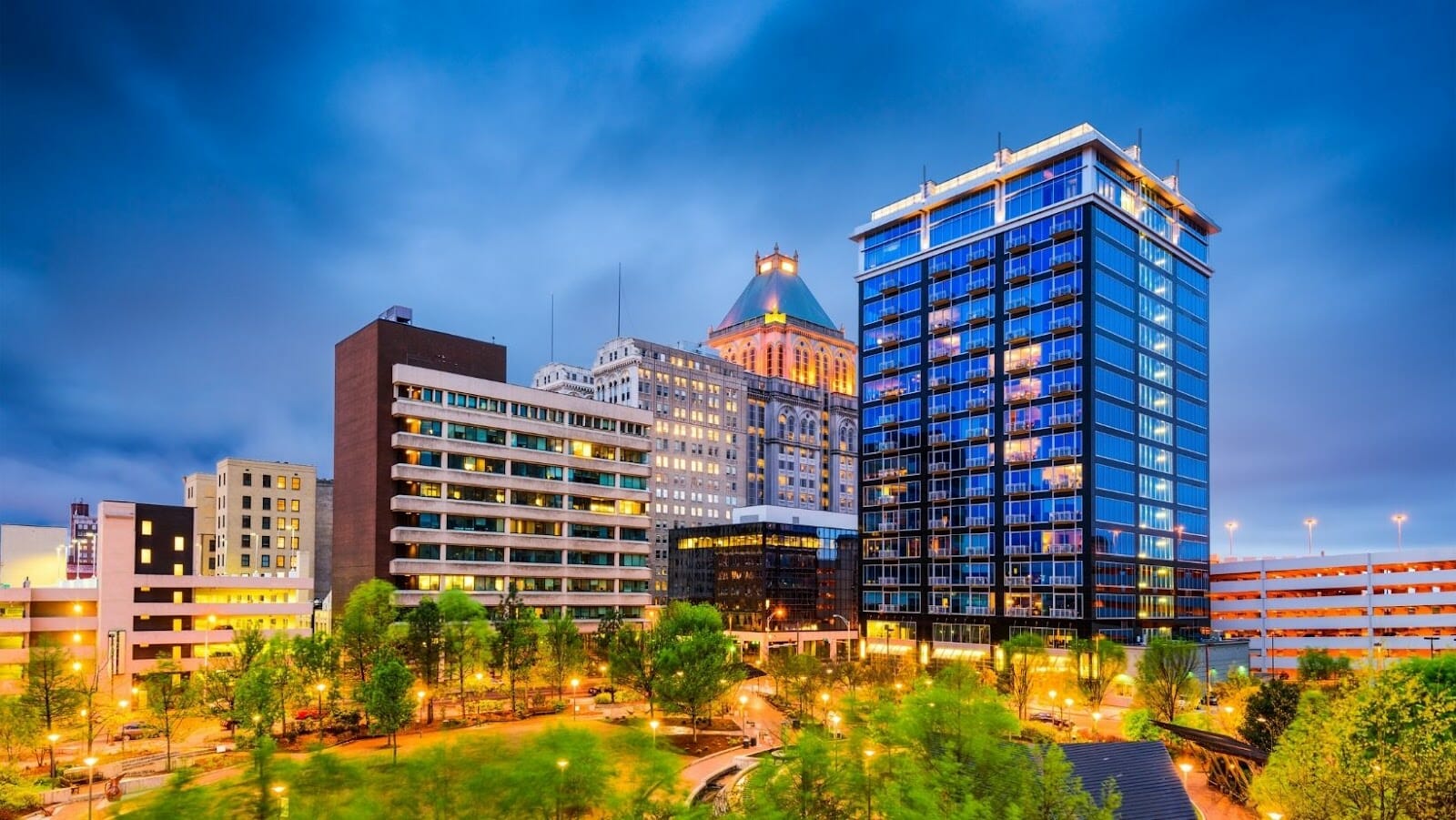 On the other hand, providing that the weather is nice, you could visit The Bog Garden, a well-known wetlands area with lots of natural beauty to appreciate and an elevated boardwalk if you're fond of walking/running. Or you could visit the Guildford Courthouse National Military Park, which spans two hundred acres along the city's edge.
Visitors are presented with various ways to enjoy the park's facilities, from displays or exhibits that provide insight into the park's historical significance in the Battle of Guildford Courthouse in 1781 and other historical events to areas of natural beauty waiting to be explored via biking or hiking. Aptly named one of the 'Greenest Cities in America,' Greensboro is a perfect destination to visit or stay in whether you're a fan of the outdoors or not, as it's the city is an ideal mixture of urbanization and greenery.