10 Tips To Get The Most Effective Drain System For Your Home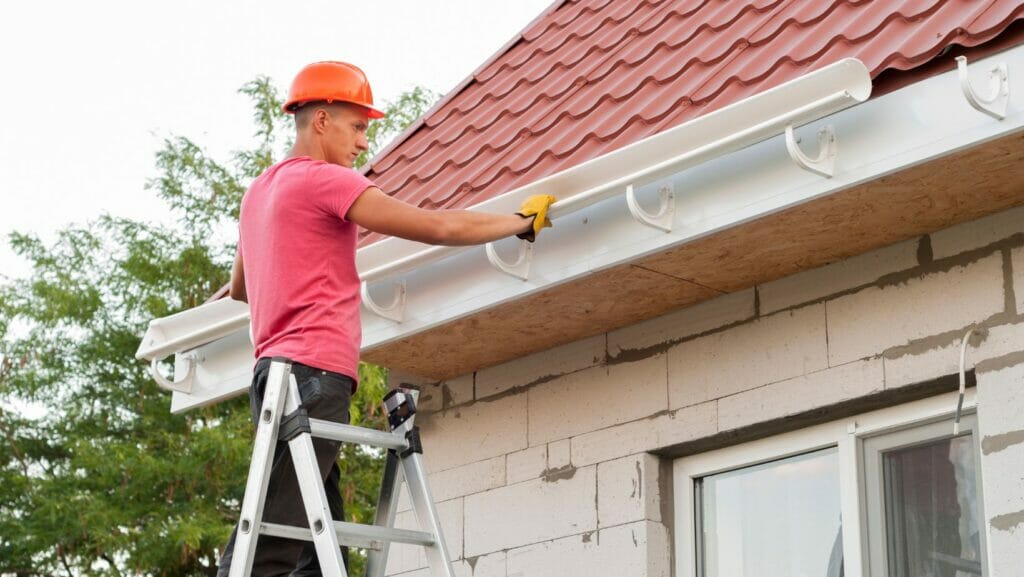 A house is a complex system; there are so many things that make up a functional house. For instance, your home is powered by a complete electrical system, and the HVAC system and ducts maintain a suitable temperature inside. The plumbing and drainage systems are two more systems that play a crucial role in making your house habitable. This prevents your home from flooding and allows you to get fresh water for showers, laundry, and dishwashing. The greatest way to sustain a clean drainage system is through the prevention of common problems. A lot of stuff can drain on its own naturally without needing your gutters changed, but clogs can happen at any time. You must therefore be aware of how to handle these issues as well as maintain clean drains. But what can you do to maintain a decent drainage system at home? Top recommendations for maintaining a tidy drainage system in your house include:
1. Regularly Check and Clean Your Drains
Making an endeavor to regularly check and clean your drains is the best way to keep them free of obstructions. If you never clean your drains, it should not be surprising if the drains at your home are clogged. The best approach to maintaining your drains is to hire a reputable drain cleaner service. Your drainage and sewage will be thoroughly inspected by a professional when they arrive. These professionals have a variety of techniques to eliminate any unpleasant odors, clear your drains, and make sure the pipelines are as tidy as possible.
Long trenches called French drains are used to collect rainwater and groundwater over a large region and direct it downhill. They work ideally for managing runoff from a slope or drying up soggy land close to a foundation.
The more often you cleanse your drains, the less effort and time it takes for debris like food, soap scum, grime, oil, hair, and other things to pass through. You can indeed examine and clean these things on your own in between these appointments from a technician. Using a tiny mirror or electronic camera to check for any obstructions, accumulations, or leaks is one way to accomplish this. This is so you'll be aware of when to sweep your gutters as needed to avoid clogs and maintain the functionality of your drainage system.
2. Determine Which One Is Better Suited to Your House: Catch Basin Or French Drain?
Long trenches called French drains are used to collect rainwater and groundwater over a large region and direct it downhill. They work ideally for managing runoff from a slope or drying up soggy land close to a foundation. On the other hand, catch basins are low-lying grates that accumulate surface water and precipitation and direct them into a drainage channel. Catch basins are great for controlling significant amounts of rainwater on your property. Therefore, when considering a catch basin instead of a french drain, you need to bring the rain level in your region into your consideration. Catch basins, and french drains can be used together to provide a very efficient drainage system that controls roof runoff and stormwater and maintains your yard well-drained.
Installing a French drain will help you manage modest runoff plus groundwater across a big region. Construct a catch basin to drain huge volumes of runoff or ground area from a low region in your yard. This is not an either-or situation, though. Your catch basin can be connected to a French drain as part of a drainage system. This hybrid model will catch significant amounts of precipitation and prevent your lawn from drowning in large areas. In other words, catch basins, and french drains can be used in conjunction to address a number of drainage difficulties.
3. Regularly Use Hot Water
This advice is really basic, but it's important to remember. Consider running some nearly boiling hot water into your drains about once a week. Any blockages that are already present will soften and become easier to clean thanks to the hot water, which should also prevent them from getting worse.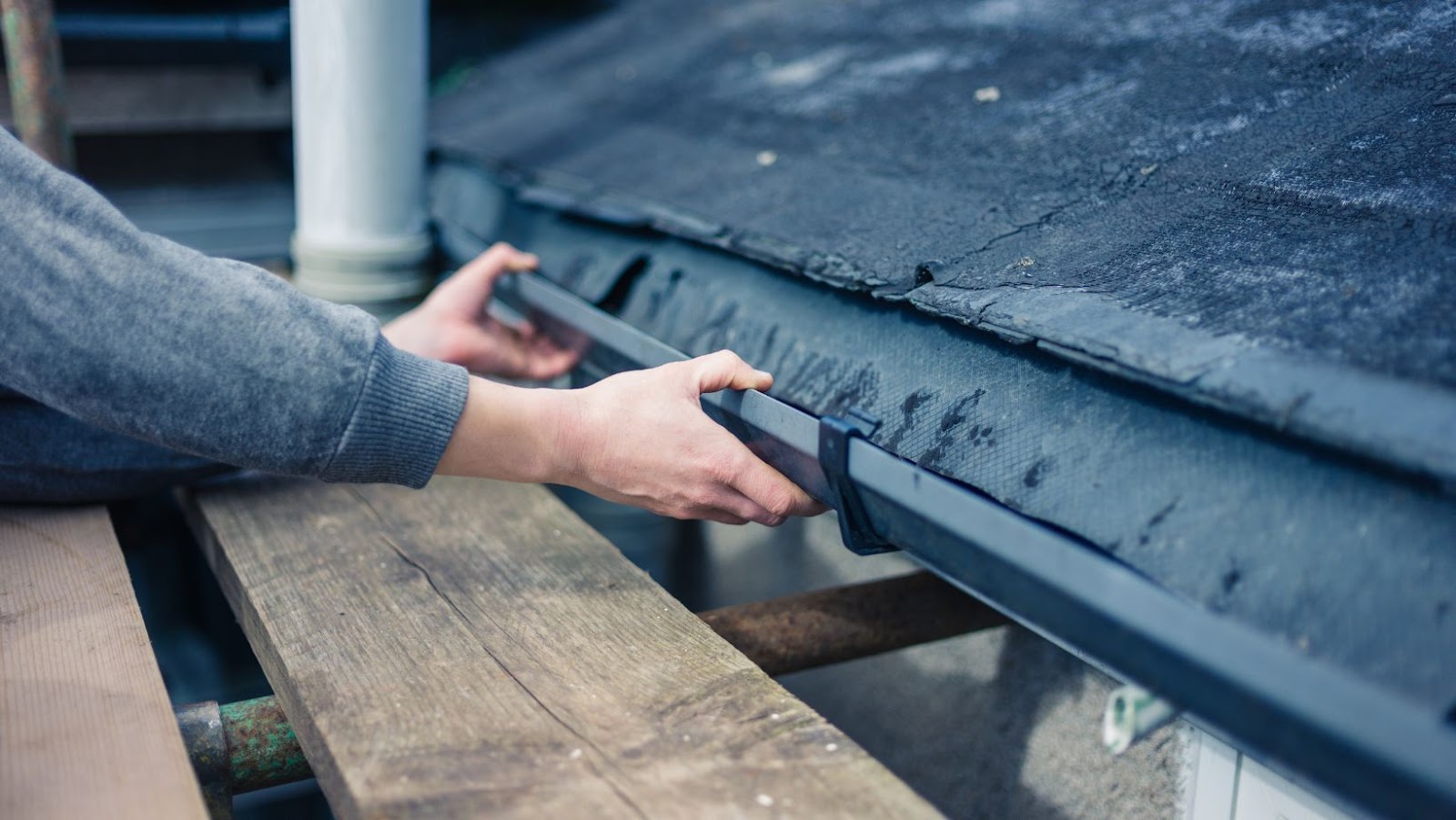 Consider using dish soap after the hot water has already been discharged to help clean the pipes' interiors of grease, food, and grime. After that, vinegar and baking soda can be added, but this is probably not necessary every time. This is a simple procedure that can prevent a severe obstruction or problem in the future and requires little to no time.
4. Employ a Drain Stopper or Trap
Even if you are extremely cautious about what you flush down the toilet, accidents can still occur. You may accidentally pour some stuff down the drain or into the sink. However, if you construct a last layer of defense, it could be possible to prevent these objects from ever having a chance to enter your drain. Typically, this refers to some sort of trap or drain stopper. This will involve a sort of strainer in the kitchen, which will collect all of the food grains but allows water and other liquids to pass right through. You can buy a range of different sizes and designs of drain traps for your shower which will capture hair before it gets to the drain. Ensure that you also clean this drain trap or stopper. When you merely leave it there continuously, it will become dirty and clog up on its own, which can prevent water from reaching your drains at all. You should regularly remove food, hair, and other objects from the trap and clean and deodorize them as well. It is better to clean this stopper well before the odor becomes intolerable because, like your drains, it can grow quite unpleasant with time.
5. Putting Up a Rain Barrel
Instead of wasting water from the downspouts, it can be used effectively. Place a barrel or rain bucket next to the downspout; either make one yourself or buy one. By rearranging the downspout, you can direct water into the container, where it gathers for subsequent use in gardening.
6. Lawn Aeration
A popular and important procedure called aeration keeps your grass in the finest possible shape. Aeration splits up compacted soil beneath the lawn and makes holes for the introduction of air and nutrients. Another advantage of aeration is that it encourages yard drainage. The water cascades down through a large number of holes rather than collecting on the lawn.
7. Expand the Downspouts
A house's side or corner features downspouts that end just above the floor. They are built in order to prevent the water from driving alongside the base. However, it's crucial to transfer that water even further away from the house, and installing downspout extensions is the simplest, quickest, and most affordable way to do so. The water will be diverted four more feet away from your home by attaching a flexible plastic tube to the end of the downspout.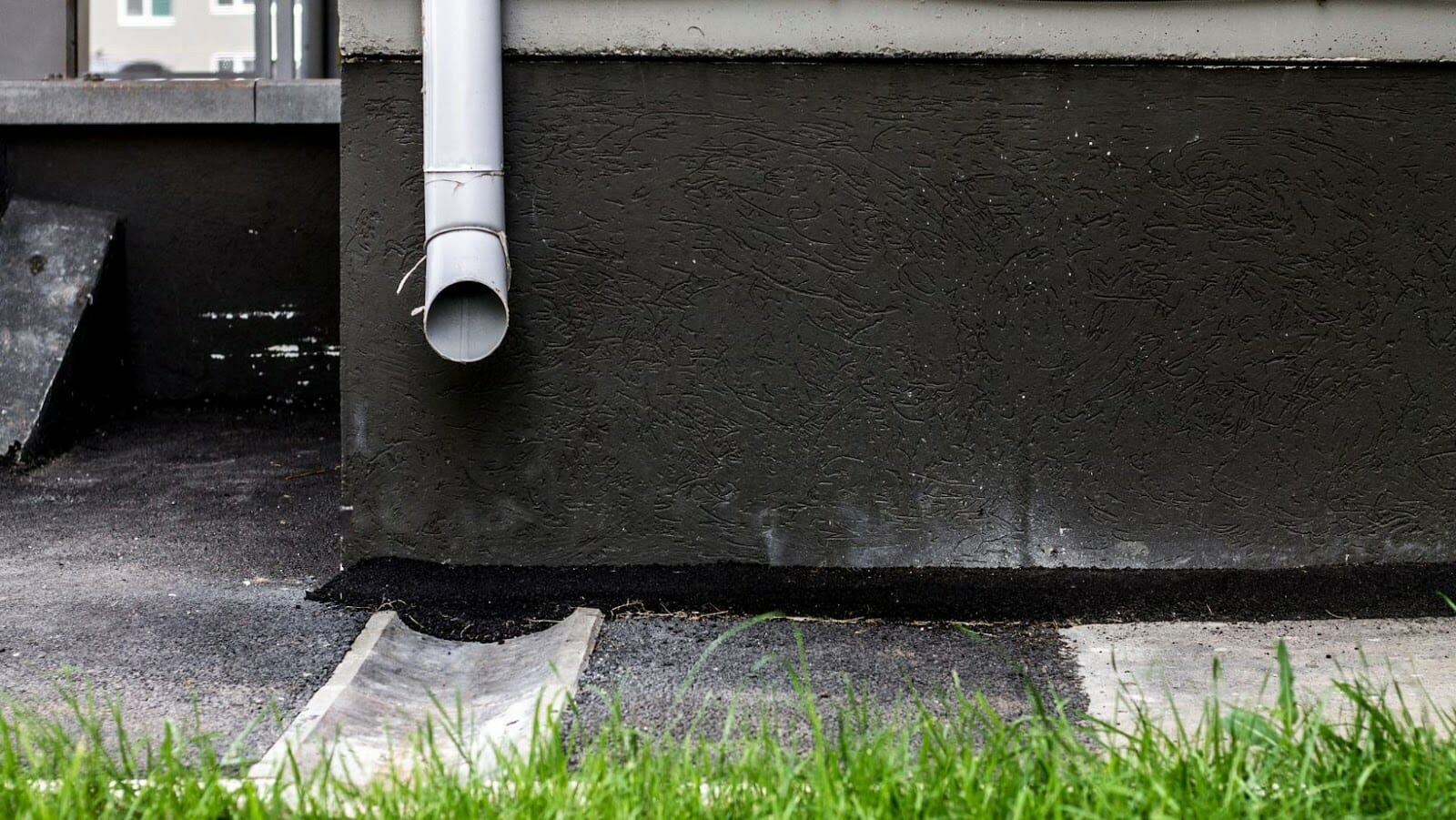 8. Keep an Eye Out for Any Warning Signs
Your drainage system's issues frequently go unnoticed until it's too late. Nevertheless, when you spend the time to thoroughly investigate your property, you might find some obvious indications of drainage issues. For instance, are there any indications of leakage, or do you detect any unusual odors? Those are clear indications when leaks or damp areas start to emerge around your house where they shouldn't.
9. Including a Channel Drain
Stop the flow of water when it is being directed in the undesired direction by an asphalt/concrete walkway or driveway. Cutting a small trench through concrete or asphalt is the first step in constructing a channel drain. A wide channel drain is then positioned in the trench. Water that enters the channel drain is sent in a distinct direction, far from the home or garage.
10. Construct a Dry Well
A dry well is an underground installation that consists of a sizable basin containing rocks. It functions as a water collection point and complements other yard drainage techniques. Large amounts of water can be readily deposited into a dry well and released into the surrounding soil.
The Importance of Designing a Suitable Drainage System
Making sure that the drainage system channels water away from your house or place of business is among the most important components of drainage system design. If it does not divert the water away from the building, it may result in permanent harm. Because of this, it's crucial to make sure the design is implemented properly. Making sure that all channels are at the optimum height is another essential component of an appropriate drainage system design.
Consider using dish soap after the hot water has already been discharged to help clean the pipes' interiors of grease, food, and grime. After that, vinegar and baking soda can be added, but this is probably not necessary every time.
Furthermore, a drainage system layout is necessary for your septic tank to operate properly. An incorrectly designed drainage system can overload and back up the tank, causing serious issues such as water supply contamination in your home.
Conclusion
Be careful to adhere to the key recommendations for designing a suitable drainage system layout listed above while constructing the drainage system for your residence or place of business. An experienced contractor or engineer should also be contacted if you need specific drainage channel services. In collaboration with them, you can develop a strategy that satisfies the requirements of your property and conforms with local codes.